There are a lot of different types of shipping containers available in the market. Modern steel containers have revolutionised the shipping industry and, as they've become more ubiquitous, the list of their uses has grown too. Today, containers are used for everything from storing and refrigerating goods to creating event spaces, housing offices, libraries and clinics, building homes and shopping centres, and even making swimming pools.
Here we provide an overview of the different types of shipping containers used all over the world for shipping, storage and other, less conventional purposes.
Standard steel containers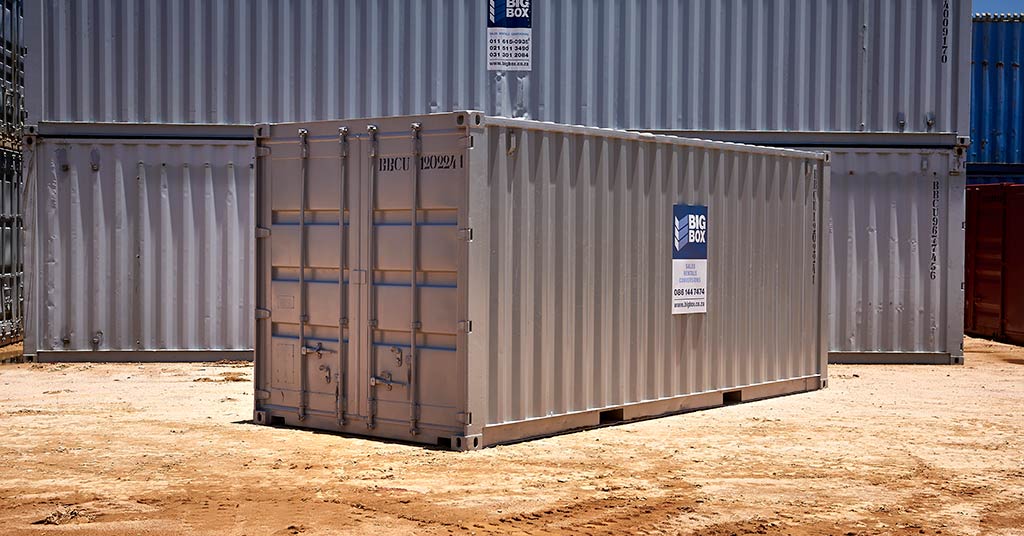 Standard steel shipping containers offer secure and durable transport and storage for any dry goods. They're also used for office space and even as building blocks for creating houses, shops, restaurants and shopping malls. They generally come in two standard sizes, 6 and 12 metres in length by 2.4 metres wide.
Big Box offers both 6- and 12-metre steel containers to buy or rent. We also offer the smaller 3-metre container in the Gauteng area. The containers are ideal for transport but also work well as secure storage for a range of items such as equipment, construction materials, retail inventory and agricultural goods.
Hi-Cube containers
Hi-Cube containers are the same as standard containers except for their higher ceilings. Instead of the standard 2.6 metre height, Hi-Cube containers have an extra 30 cm of headroom, bringing their height to 2.9 metres.
Big Box also offers Hi-Cube containers for sale and rent but only in 6- and 12-metre lengths and not the smaller 3-metre.
Refrigerated containers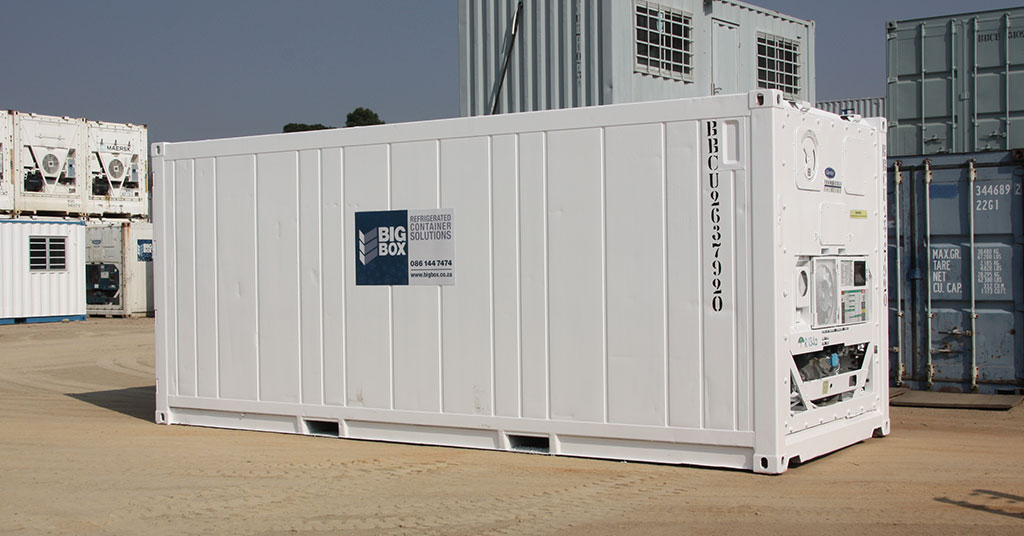 Refrigerated containers, also known as reefers, have an integrated refrigeration unit that circulates cold air within the container. They can offer cold storage for perishable goods as well as transport and storage for frozen items.
Our reefers come in 6- and 12-metre sizes and support temperatures ranging from -20° C to 10° C.  They are also lined with stainless steel for extra strength, security and durability, and the floors are aluminium for easy cleaning and even cold air distribution.
Other types of shipping containers
These containers are not seen as often but still provide a valuable means of transporting goods that might be too large for a conventional container.
Open top containers
Open top containers are the same as regular container except for having no roof. In place of the roof, they generally have a tarp. These containers are used for transporting items that are too tall or large for a standard container.
Side opening containers
These containers have their opening on the side and are usually used for easier pallet loading. They still have regular container doors at the end, like a standard container, and also share the same dimensions.
Bolster or flat rack containers
These are used for irregular or awkwardly shaped goods. They are open on the sides and the top and may also have collapsible end walls.
Container customisation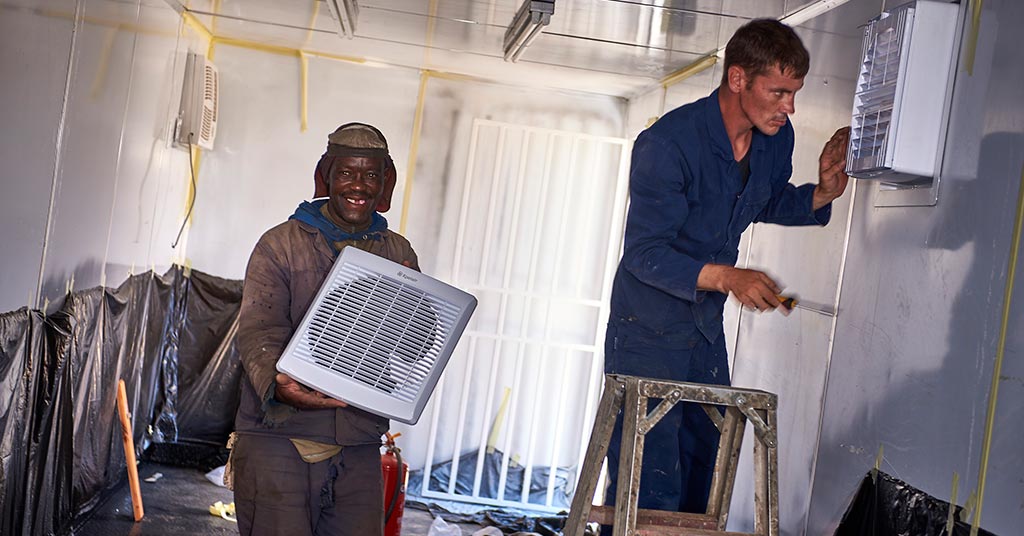 Container customisation and conversions are becoming increasingly popular with shipping containers being used as the foundation for a range of buildings, including houses, apartment blocks, coffee shops, shopping malls, art galleries and much, much more. They're even being used as above and below ground swimming pools.
At Big Box, we can also customise and convert containers, turning them into offices, ablution blocks and storage spaces. These are the types of conversion work we do:
cut and frame custom doors and windows
paint the interior and exterior
add panelling and flooring
install insulation
install air conditioning
add lights and electrical points
install plumbing and bathroom fixtures.
Note that we don't do complex conversions such as building container homes or swimming pools. However, we are happy to liaise with building teams to ensure that containers we supply meet the required specifications.
Buy or rent containers with Big Box
You can buy or rent a variety of different types of shipping containers from Big Box Containers. We also offer rental of containers that have been converted for specific uses such as offices, storage space and ablutions.
We have branches in Johannesburg, Pretoria and Cape Town. To find out more about buying or renting one of our different types of shipping containers, contact us on 0861 44 7474 or contact your closest branch.
Contact BigBox today for a free quote!