Shipping containers are ideal, affordable alternatives to brick and mortar structures to create shipping container crèches, libraries and schools in South Africa. Donating and converting containers for these types of iniatitives is an ideal CSI opportunity for SA businesses.
Container-based CSI initiatives in South Africa
Many container-based schools and libraries already exist across South Africa.
Mandela Day container library project
The Mandela Day Library Project is an ongoing initiative that sets up container-based libraries for underprivileged or under-resourced schools. Since its launch, it has opened 75 such libraries, providing over 71,000 children with access to books.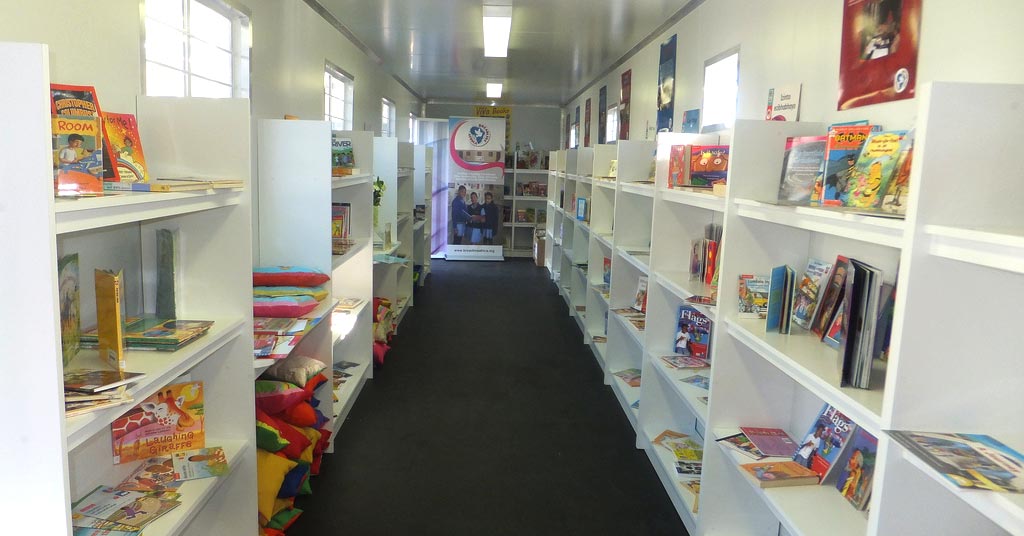 The project has also branched out into providing other facilities, such as classrooms, sickbays, bathrooms and kitchens, all housed in repurposed shipping containers. To date, they have delivered 320 containers to over 220 projects around South Africa.
Sizwe Africa IT Group's container education centre
Using shipping containers, Sizwe Africa has created state-of-the-art mobile education centres that seat up to 27 learners. Each centre also features an interactive smartboard that allows teachers to record and save lessons.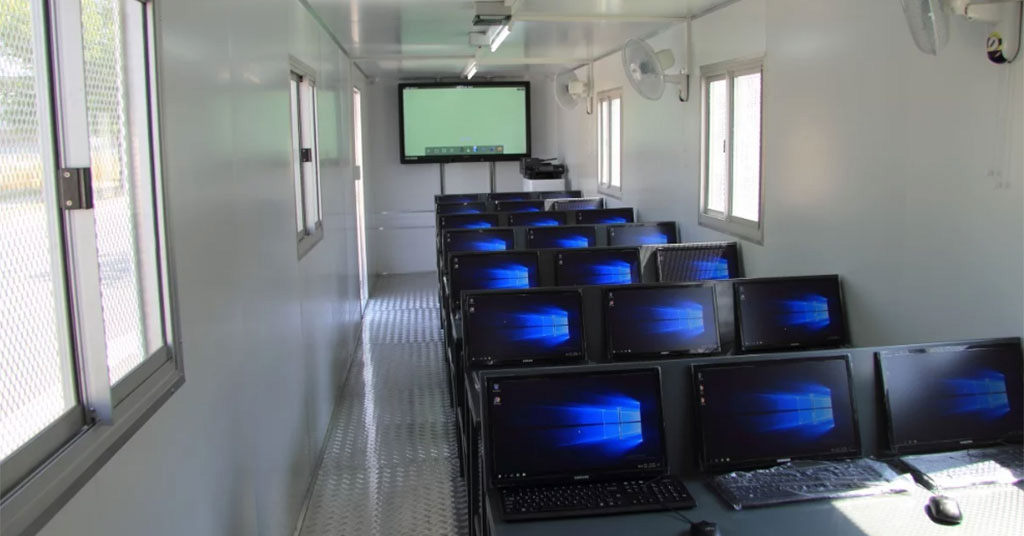 The education centres are solar powered and completely self-contained and secure. They are also able to provide wi-fi using a built-in wireless router, so additional laptops and smart devices can be accommodated.
Isiboniso container library
A number of local and international corporate companies, including Seaco Global, Dekon Projects and Ellies Electrical, worked together to create this container library at the Isiboniso Primary School in Evaton near Johannesburg.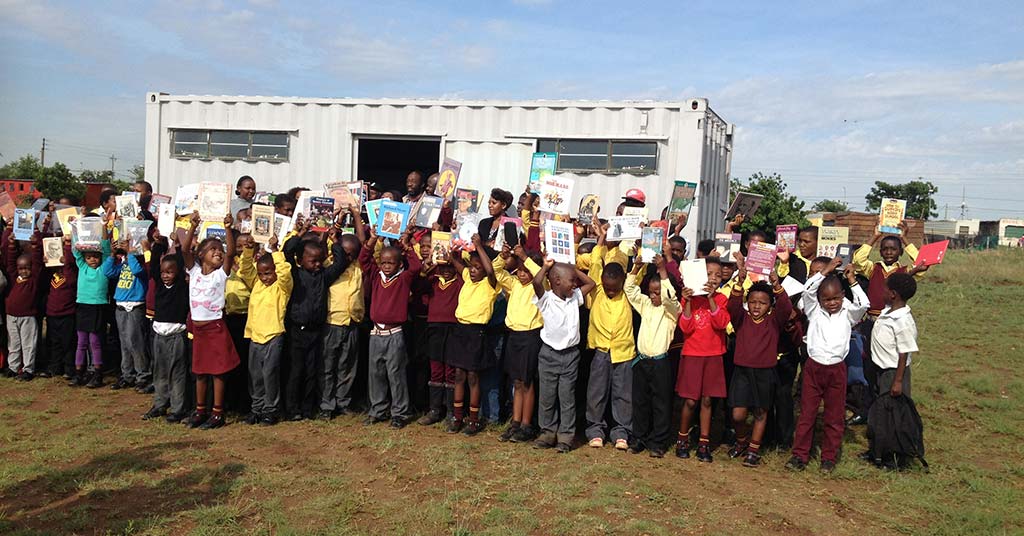 When the fully stocked container library was unveiled in November 2017, the school children spontaneously broke out in song, singing "Oh what a wonderful day". The library was also stocked with stationery supplies for the learners to use.
Big Box's CSI initiatives
Big Box has also donated and converted containers for initiatives that are important to us.
Skateistan, Johannesburg
The first Skateistan was conceived in 2009 in Kabul, Afghanistan to empower at-risk youth and girls in particular. The indoor skate park also features classrooms and acts as an educational centre.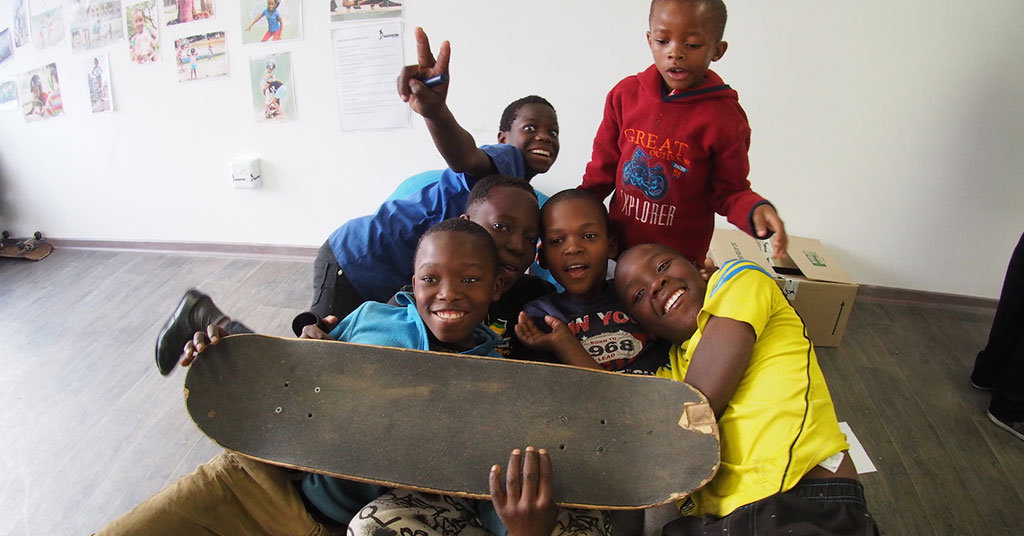 After another centre was opened in Cambodia, Skateistan came to South Africa in 2014, opening a skate school in Johannesburg. Big Box joined several other organisations in contributing towards the shipping container classrooms and offices that form the school.
Wine2Whales crèche initiative
The organisers of the Wine2Whales mountain bike race created the Crèche Educational Initiative to enhance early learning at five crèches in the Overberg region, where the race is held each year.
Big Box is proud to be one of three main sponsors making this initiative possible. Our donated containers have housed libraries and educational facilities for the crèches and local communities.
Containers from Big Box Containers
At Big Box Containers, we sell 6- and 12-metre steel containers that can be donated to a number of worthy causes. We also offer basic conversions, so containers can be customised to suit a larger range of purposes.
We offer the following types of conversion work:
custom windows and doors
painting of the interior and exterior
panelling and flooring
insulation
air-conditioning
lighting and electrical points
plumbing and ablution fixtures.
While we don't do complex conversions, such as building homes from containers, we are happy to liaise with your chosen builders and architects to ensure we supply the correct shipping containers for your project. We rent, sell and convert high-quality shipping containers for a range of purposes, from shops to event spaces, computer centres and ablution facilities.
If your company is interested in buying or converting a shipping container to donate to a worthy cause as a CSI opportunity, contact us to discuss what you have in mind and get a quote.
Contact BigBox today for a free quote!