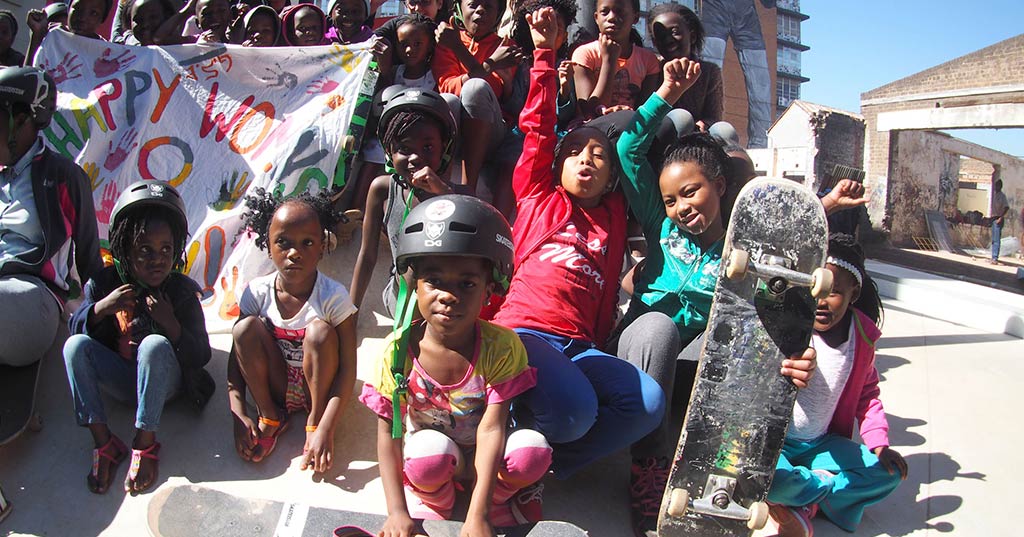 When you think of Afghanistan, your first mental image probably isn't one of young girls on skateboards. Nonetheless, it was in the streets of Kabul that the award-winning Skateistan got started.
Skateistan's founders recognised how skateboarding could help empower at-risk youth, especially girls and working children. The idea grew from there to include educational programs, and the first facility – complete with classrooms and an indoor skate park – opened in Afghanistan in 2009.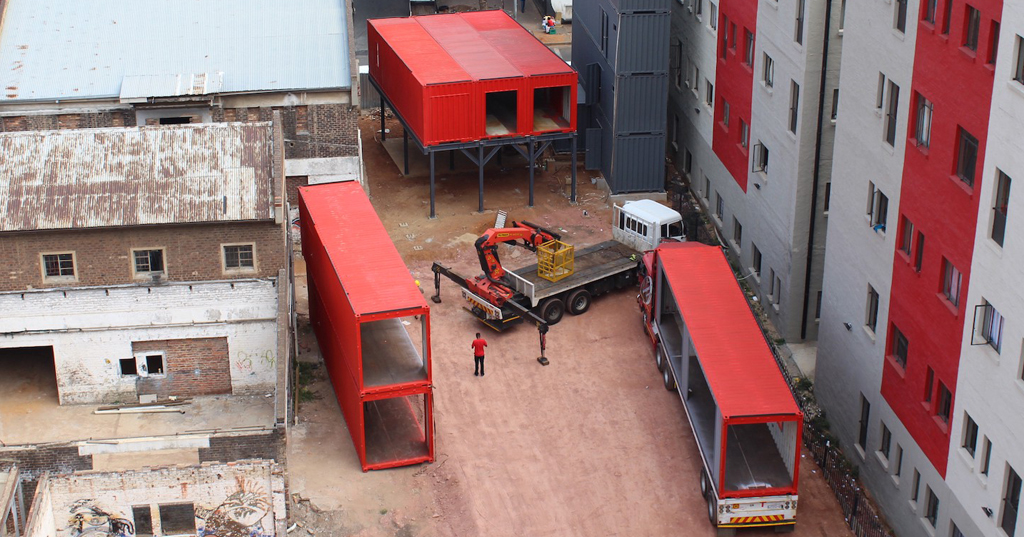 © Tim Moolman for Skateistan
Skateistan went on to open a centre in Phnom Penh, Cambodia in 2011, and in 2014, it started operating here in South Africa.
New skate school in the Johannesburg CBD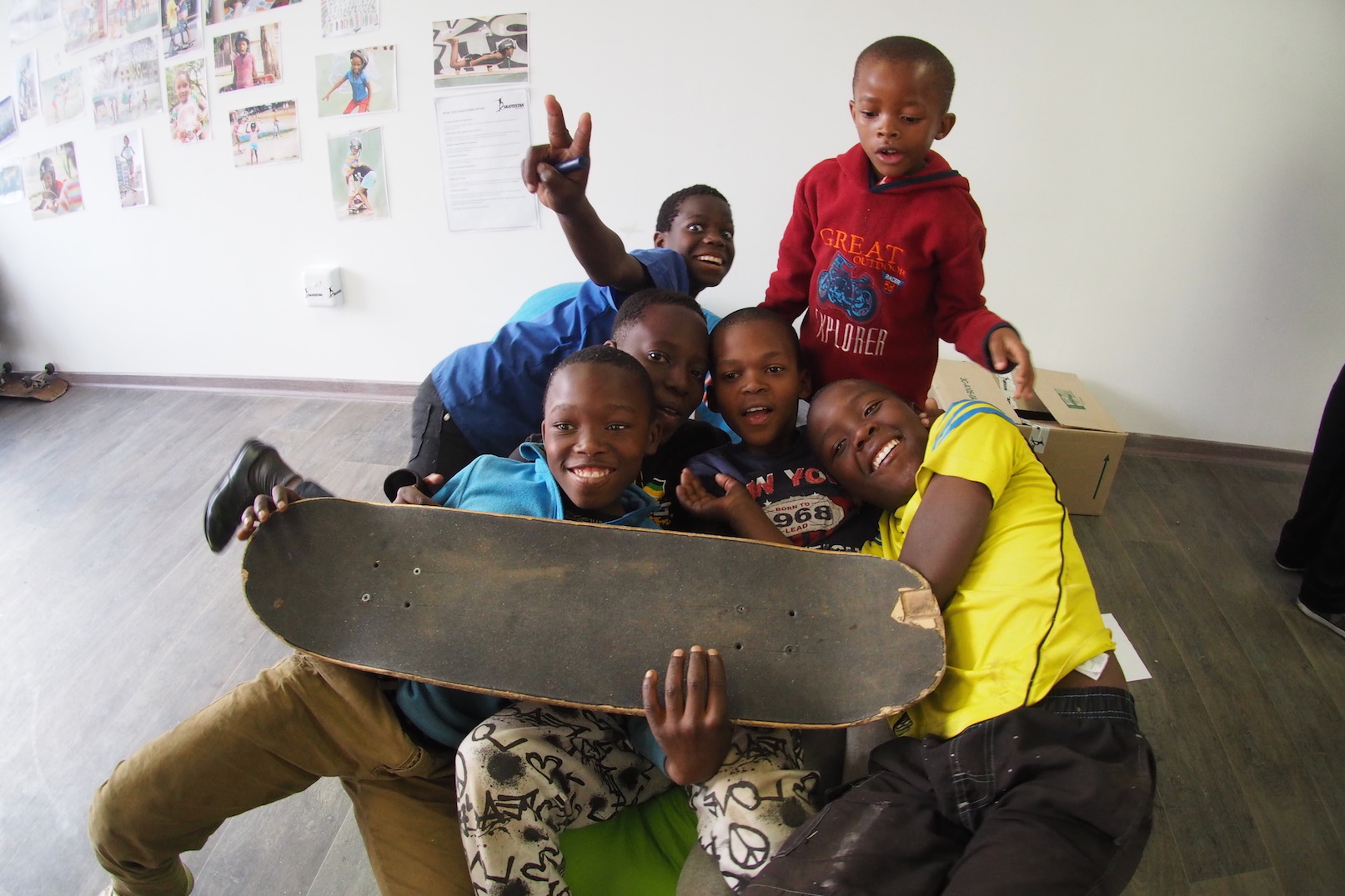 © Tim Moolman for Skateistan
In August 2016, Skateistan officially opened a brand new Skate School in Johannesburg's CBD. Already the school is making a positive difference to the many young people, ranging in age from 5 to 17, who use it.
The new Skate School is offering weekly programs to more than 300 students, and its aim is to be supporting over 400 within another year.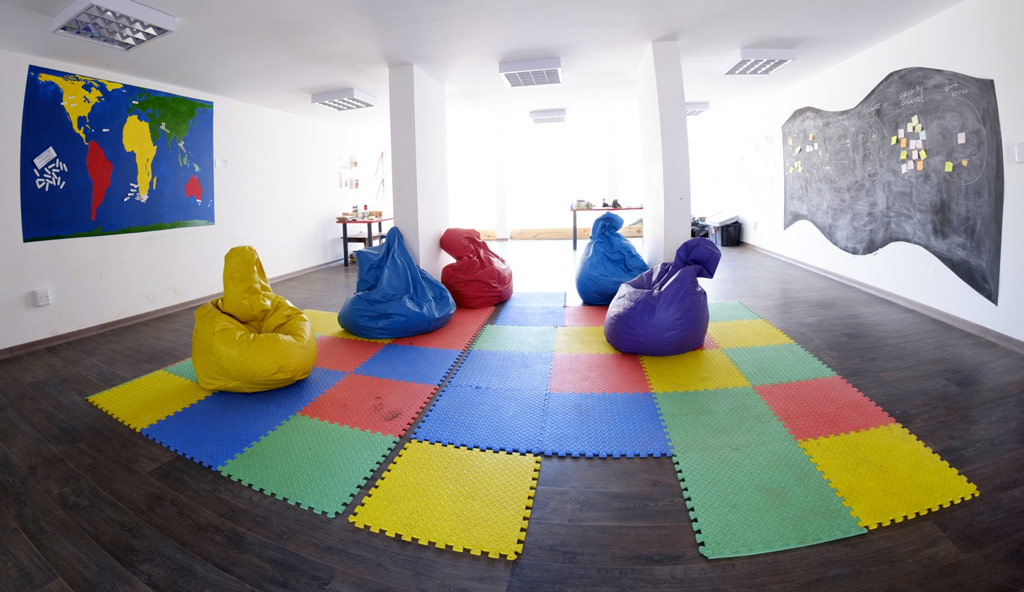 © Tim Moolman for Skateistan
Young people from impoverished areas can skate and learn under the schools' Skate and Create program. They can also get help with homework and access career guidance as part of the school's Back-To-School program, and learn leadership skills through a Youth Leadership program.
Building the Skate School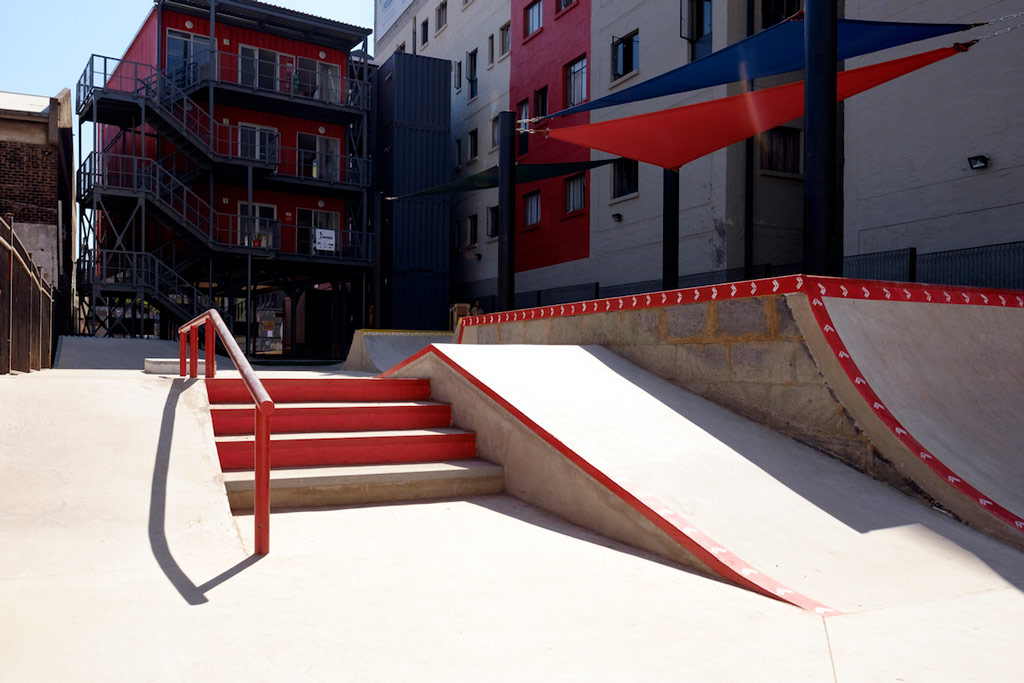 © Tim Moolman for Skateistan
At Big Box Containers, we were delighted to join other organizations, among them MWP Architects, Maersk, CTM, Saint-Gobain and the Canadian Embassy, in contributing towards the shipping container classrooms and offices that form part of Skateistan's newest school.
The Skate School was designed by Michael Scott. Along with classrooms, it features a 500 m2 skate park. The concrete for the park was donated by Afrisam, and actual construction of the park was handled by Canadian group, New Line Skateparks, and local builders, JLVA.
We're sure the Skate School is going to give hundreds of young people plenty of fun, along with much needed educational support.
Contact BigBox today for a free quote!