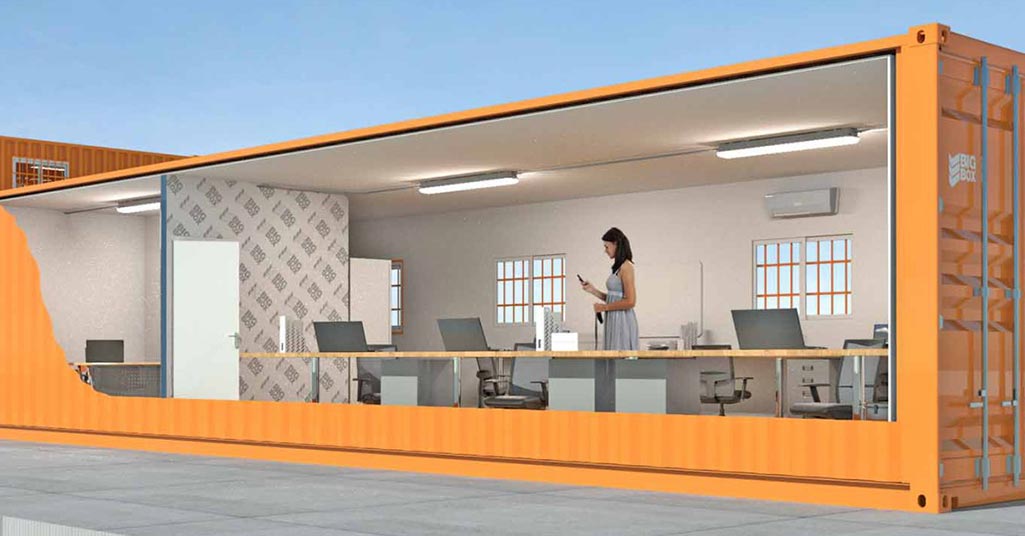 South Africa is lagging behind the rest of the world in terms of education, skills training and access to information. Less than half the population uses the internet, and 63 percent of young people between the ages of 15 and 25 are unemployed.
Repurposing redundant shipping containers into standalone computer centres could help give youth access to the many opportunities created by the so-called Fourth Industrial Revolution (4IR).
Container customisation
Building schools, universities and "brick and mortar" IT centres requires funding and political will. In contrast, customised containers are a comparatively cost-effective solution and quick to deploy, even in remote, rural areas of the country.
Container computer centres are already chipping away at the status quo. In partnership with big business, a number of NGOs are rolling out fully equipped IT labs with uncapped broadband access.
Computer-lab-in-a-box at Mabotha Secondary School
Schools and communities in the far flung corners of the country are, for the first time, experiencing the multifaceted benefits of the World Wide Web. Learners at the Mabotha Secondary School in Ga-Kibi Village in Limpopo – and the community at large – are among the beneficiaries of business sponsored computer-labs-in-a-box.
Container-based learning facility in Cintsa East
In Cintsa in the Eastern Cape, more than 2 500 community members are benefitting from a container-based learning facility equipped with computers and free internet access.
Self-powered container computer lab in KZN
Umhloti Primary School in Kwa-Zulu Natal was recently the recipient of a shipping container repurposed into a self-powered computer hub. Continuous learning and internet connectivity is enabled by battery and solar power.
Digi-Trucks driving technology in rural areas
A little further afield, in Tanzania, a prototype of the Digi-Truck was unveiled recently. It's the first of many mobile multi-purpose IT centres custom-built to 'drive' technology in rural areas.
The 12-metre self-contained unit is fitted with solar panelling, and equipped with laptops, routers, printers and an LED screen. The hardware is pre-owned and donated, and the computer centre can accommodate up to 18 students.
Computers the Key
In addition to enriching the academic learning experience, the internet is a vital skills development tool, enabling access to free online courses covering multiple topics. It's also an easy way to find and apply for jobs anywhere in South Africa, or the rest of the world.
Large scale deployment
But if we are to tackle the deeply dysfunctional education system and tap into the new employment opportunities generated by technology, we must pursue large scale, country-wide deployment of fully- functioning and -equipped container computer labs.
Every school and child should have remote access to advanced learning programmes developed and presented by the best teachers in the country. Young people in towns, villages and rural communities must be able to develop vital skills in artificial intelligence, robotics, mobile app development and the internet of things; new technologies powering the 4IR
Container IT labs the answer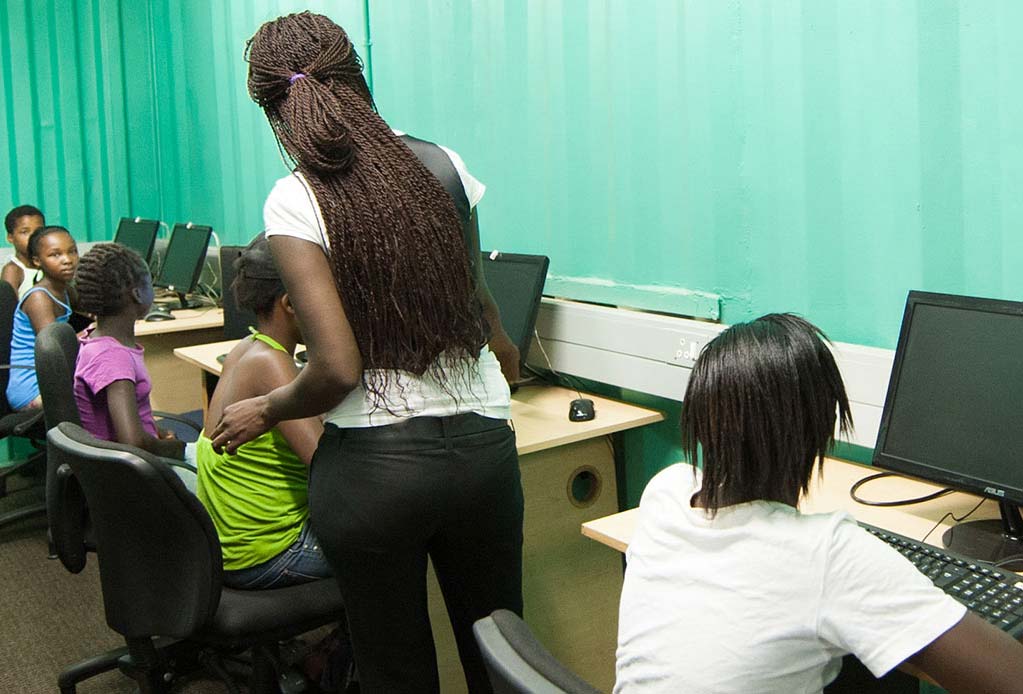 The only way to address these new age requirements, quickly and efficiently, is to deliver turnkey solutions. Customised container computer centres are secure, portable and self-sustainable and can be pre-equipped with the software and hardware required for remote access to knowledge, skills and employment opportunities.
At Big Box Containers, we rent, sell and – in partnership with other specialists – convert high-quality shipping containers for a range of purposes, including computer centres. Contact us for a quotation or to find out more, and we'll be happy to help.
Contact BigBox today for a free quote!