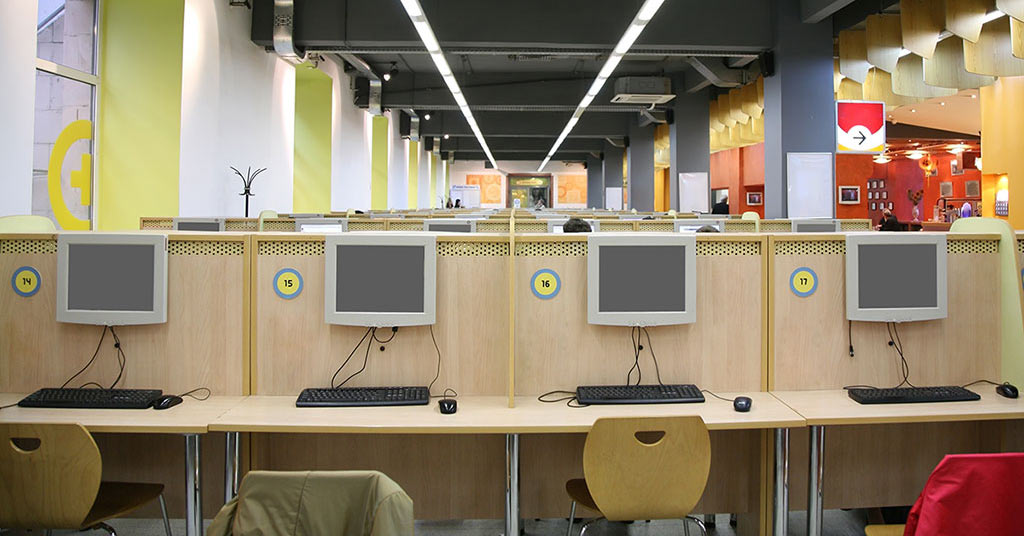 These days, pretty much everybody needs access to computer facilities, but not everyone can afford a home computer. Phones are great for texting and surfing, but what about when you need to send a CV to apply for a job, print out important documents to be signed or do some serious research?
Since broadband became available in South Africa, internet cafés have popped up all over the country to meet these needs. Many of these are add-ons to the fax-call-copy shops that are as familiar on African city streets as hair salons and fast-food kiosks.
In addition to offering a valued service to everyday South Africans, internet cafés offer opportunities for budding business owners. Just one example of a start-up success in this industry is the story of Luvuyo Rani, who started the Silulo Ulutho Internet Café in Khayelitsha with his brother back in 2004. Today the award-winning business boasts several branches in the Western and Eastern Cape – with plans to expand even more.
Starting an internet café is not as hard as it may sound. The main things you'll need are a venue, computers and internet connectivity. Here are some other factors to consider…
Some important steps for starting out
1. First up, research the viability of your business idea and draw up a business plan. A number of local organisations can help you do this. Try the Small Enterprise Development Agency (SEDA) or the Department of Trade and Industry (DTI), or download the free Business Plan Book from smetoolkit.org.
2. Research what a typical internet café offers, and decide how you will position yourself in the market. Will you do something unique to stand out from competitors?
3. Brush up on your business skills. Do you know enough about accounting, budgeting and financial planning to run a business? It may help to find a mentor. The National Youth Development Agency runs a volunteer mentorship programme for young entrepreneurs, but there are many other avenues you can try if you no longer qualify as youth. Start here.
4. Decide: Will you be a sole trader, company or partnership? Then register your business so that you follow the statutory requirements and keep on the good side of the tax office. If you register as a company with the Companies and Intellectual Property Registration Office (CIPC), you'll automatically be registered with SARS. If you decide to go the sole proprietor or partnership route, you need to registers with SARS directly.
5. Consider where to set up your internet café. Do you want to serve a particular community? Will you need retail space? Are you in a position to buy space, or will you need to rent? If so, can you afford the rental as part of your overheads? Don't forget to check the municipality by-laws in the area you want to start your café to make sure you abide by local regulations.
If buying or building trading space is likely to be too much for your budget, consider alternatives to fixed "brick and mortar". For example, converted shipping containers are growing in popularity as both office and retail spaces.
At Big Box Containers, we specialise in converting high-quality shipping containers for a range of purposes, including computer centres and internet cafés.
Each container can be fully customised to suit your needs, for example with suitable work surfaces, connection points, lighting and security features.
Added advantages are that shipping containers are fully portable, as well as weather and intruder-resistant. And if your internet café business takes off and you want to scale up to meet demand, you can simply "add on" another container to expand your operations.
6. Make all-important decisions about the hardware, software, internet-service provider (ISP) and network options you'll use. Computer equipment can be leased, so you don't necessarily have to invest a large sum upfront. Ideally, you want an ISP that's reliable and offers both hosting and technical support.
If you don't have all the necessary technical know-how, speak to IT experts. Those in the know will also be able to offer you guidance on choosing the right ISP. There are also organisations that train aspiring internet café owners on all the ins and outs.
7. Set your price points. Research the rates other internet cafés charge, keep your business plan and bottom line in mind, and consider what customers in your area may be willing to pay. Sure, you want to break even as soon as possible – but you also want to keep customers coming through the door.
8. Now you're ready to market your business to your target audience. Set up a website (or blog-as-website) and a Facebook page, and consider placing an ad in the local paper. Hopefully, you've chosen a location that gets enough foot traffic for your signage to be seen and to attract walk-ins. Try get customers to subscribe to your website so you can e-mail them newsletters of campaigns or specials.
Also try to offer something different. Something every smart internet café owners should consider is adding gaming to your offering. Online gaming is a growing industry, and gamers are known to play for hours. Good news for your business!
Click through to find out how we convert shipping containers to computer centres.
Contact BigBox today for a free quote!