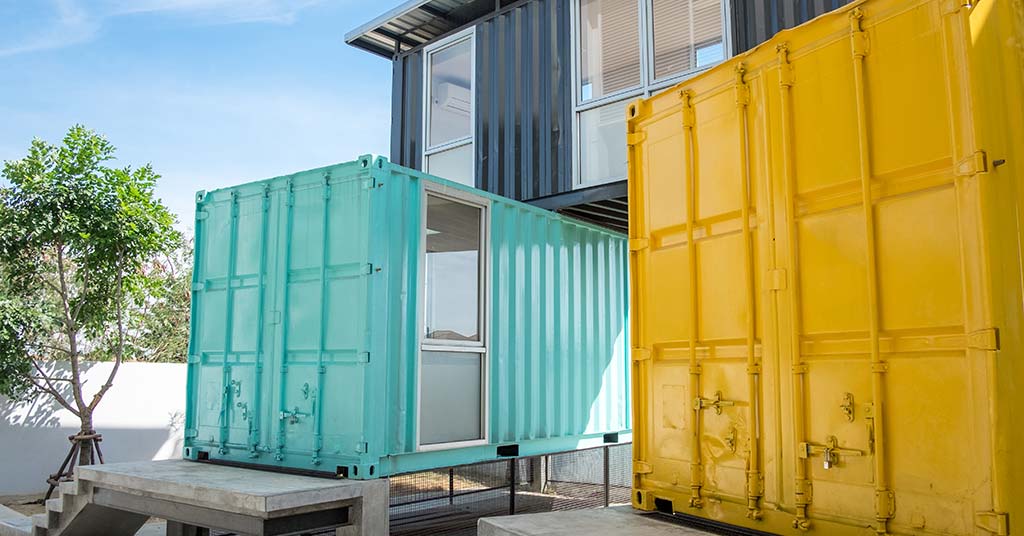 Modern, robust, moveable and modular, shipping container homes and offices are catching on in South Africa, as they have elsewhere in the world.
What Big Box Containers does
At Big Box Containers, we don't supply "cookie cutter" homes and offices, ready for customers to move into. Instead, we specialise in providing high-quality containers – and, drawing on two decades of experience, our teams work with other specialists to convert containers to meet customers' particular needs.
Depending on what's required, constructing a container home or office may require input from a range of experts, from planners, architects and engineers to electricians and plumbers.
Every project is unique, and each project presents its own challenges and rewards.
What to consider before deciding on a container home or office
Container homes and offices have some definite benefits – they're much faster and generally cheaper to construct than "brick and mortar" structures; they're portable; they're weather and tamper-proof; and they can be fully customised.
However, like any construction project, building a container home or office requires proper planning, resources and expertise. It also poses some novel challenges.
So what should you consider before deciding on a container home or office? We outline some of the key considerations.
Costs
According to recent reports, you can build a basic two-bedroom container home for up to 60 percent less than the cost of building a brick and mortar home. That's a huge savings.
Similarly, a container office is usually significantly cheaper than building or buying traditional office space.
However, the cost of building a container home or office can increase substantially based on several factors, including transportation of the containers, the required number of containers and their configuration and the types of fixtures and fittings that are required.
Insulation, plumbing, wiring, flooring and painting all add to costs, as do adding windows, doors, shelving and other features.
Which container(s) to buy
Before you go ahead, it's important to have a clear idea of what you want in terms of space. In fact, it's best to have proper architectural plans drawn up, preferably by a firm with some experience in construction using containers.
Containers are available in three standard sizes – 6 metre and 12-metre units, and 12-metre Hi-Cube units, which have higher ceilings. A suitably qualified architect will work out exactly how many containers you need, and in what dimensions.
Sourcing containers
Only buy from a reputable agent with an established track record and bona fide contact details. Avoid purchasing a container without first viewing it or you may end up with a corroded or badly damaged unit.
If you can't get to the depot where a container is sourced, request photographs showing the joints, underneath and top of the container. A bad purchase will cost you time and money, and compromise the entire build.
Conversion
Unless you're a DIY genius, a professional conversion is the way to go. Your contractor should have plenty of experience in modular construction, specifically with shipping containers, or you could end up with a poor or partial build no one wants to finish.
Ideally, you want construction done off-site, and the finished product delivered, installed and connected to the municipal water supply, sewage system and electricity supply. At Big Box Containers, we can assist with these processes.
Building and safety regulations
As with any building, a container home or office will have to comply with local building regulations and to be council approved.
With the exception of certain fire safety regulations, the rules pertaining to brick and mortar dwellings in South Africa largely apply to container homes too. An architect will be aware of the safety standards and able to ensure your floor plan complies with council regulations.
Why opt for a Big Box conversion?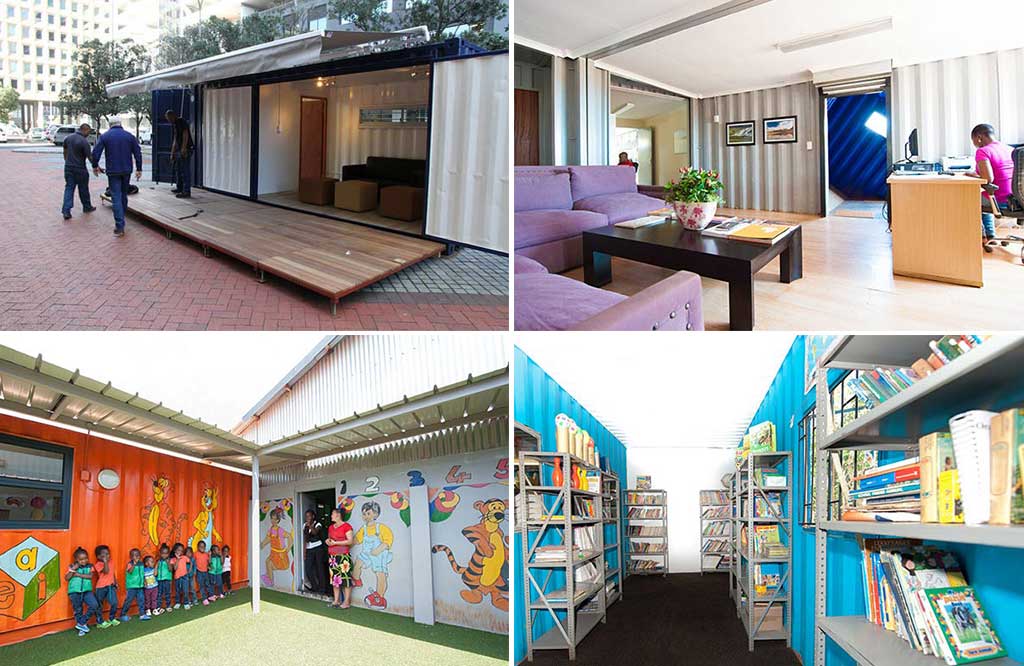 At Big Box, our teams in Cape Town, Pretoria and Johannesburg have upwards of 20 years of experience in converting containers into functional work, living and event spaces.
We ensure that most of the conversion work that's required happens on our premises, minimising the time and disruption at your site.
Our services involve converting containers into insulated and spacious shells, with roofs, windows and doors, air conditioning, and electrical wiring. We paint the units, inside and out, and work in partnership with your architect, plumber, joiner and other construction specialists to ensure you get optimal results.
Delivery and installation are part of the Big Box container conversion package.
For more information or to discuss your needs, contact us at Big Box Containers and we'll be happy to help.
Contact BigBox today for a free quote!