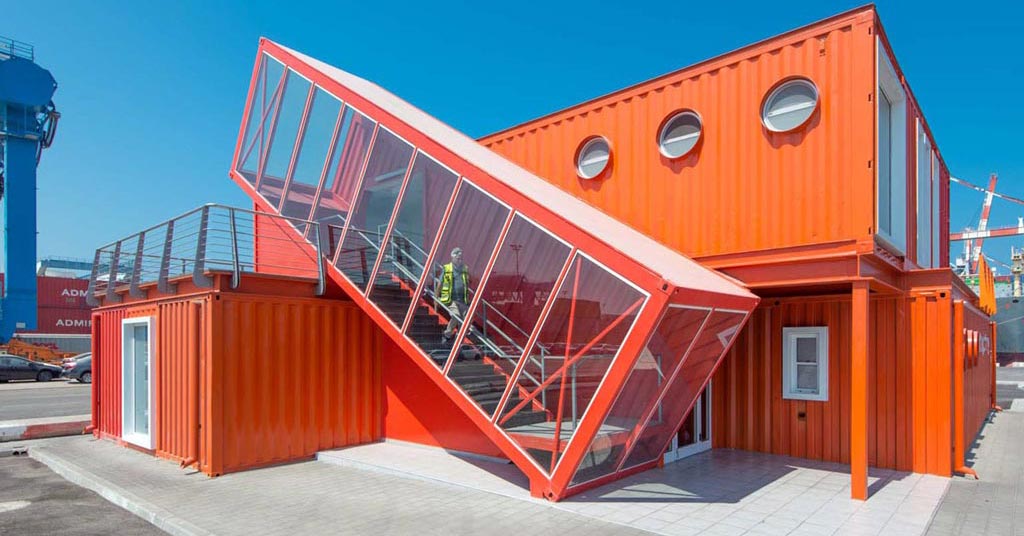 Re-purposing shipping containers to create cost-effective, energy-efficient and unique office spaces is a trend sweeping the globe. From Tel Aviv to Shanghai, farms, architectural firms, charity event companies and even shipping container providers are up-cycling containers to create their ideal workspaces.
Tony's Farm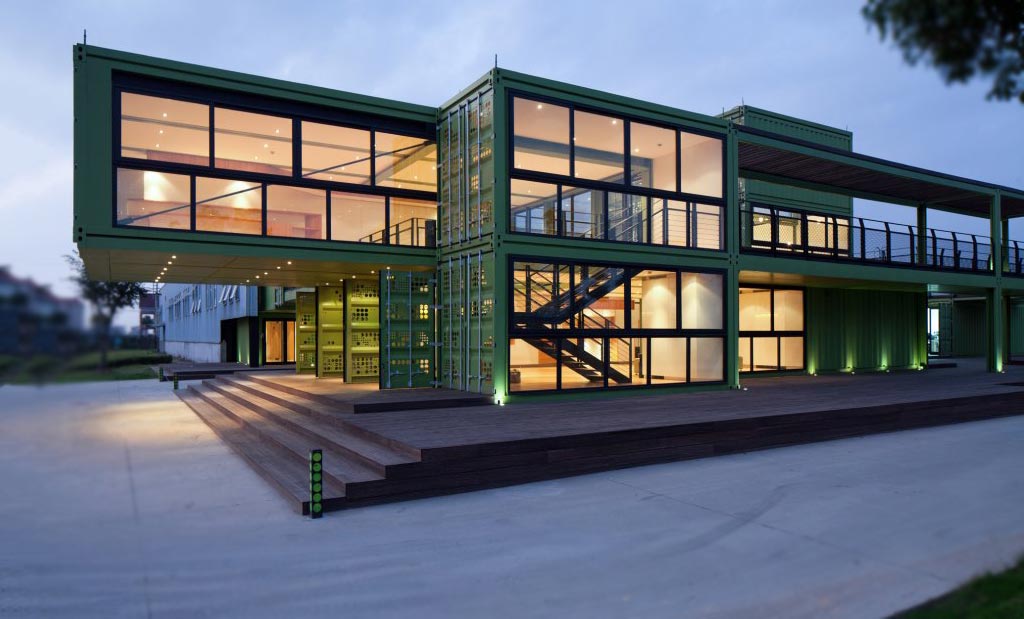 This energy-efficient office space was built to house the visitor's centre of Tony's Farm, the largest organic vegetable farm in Shanghai. The building is comprised of a staggering 78 recycled shipping containers, and is complete with a storeroom, warehouse, lobby and VIP area.
Riverside Building Offices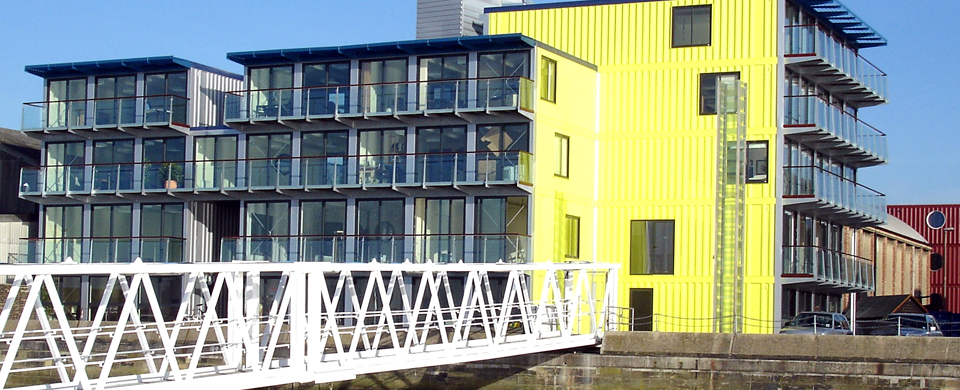 This shipping container office is located at the London Docklands, and is part of the Container City Project.
The five-storey office is constructed out of an impressive 73 stacked shipping containers, creating 24 separate offices – each of which has its own balcony.
The Sugoroku Office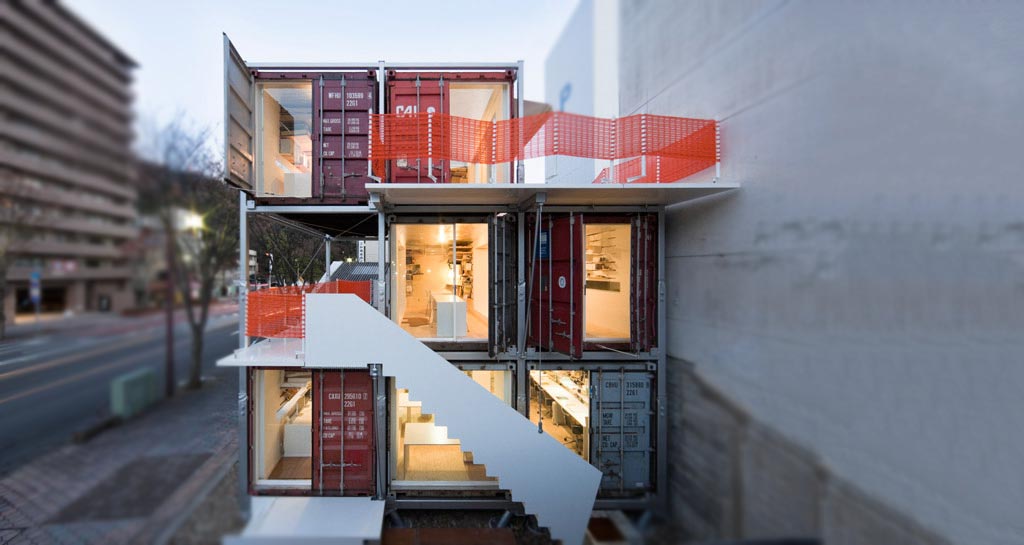 Daiken-Met, an architectural firm in Japan, decided to build a shipping container office after struggling to find a pre-existing space that suited the company's needs. The three-storey office block was built using seven shipping containers, and can easily be disassembled and relocated!
Cove Park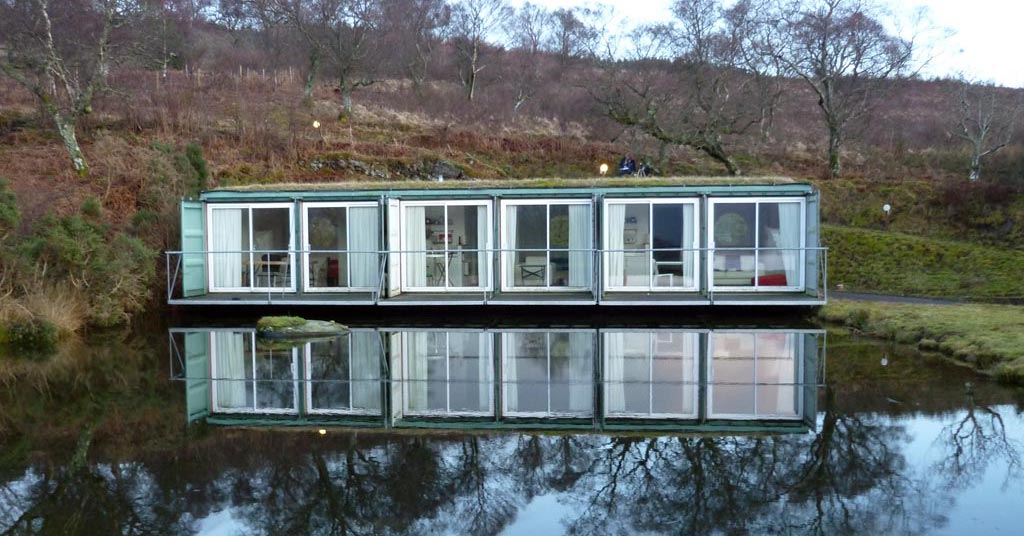 Cove Park is a 50-acre property in the Scottish countryside, which serves as a workspace and retreat for artists. Each of the nine shipping container units has an en-suite bathroom, as well as sliding glass doors leading to the balcony, which overlooks Lake Loch Long.
Pallotta TeamWorks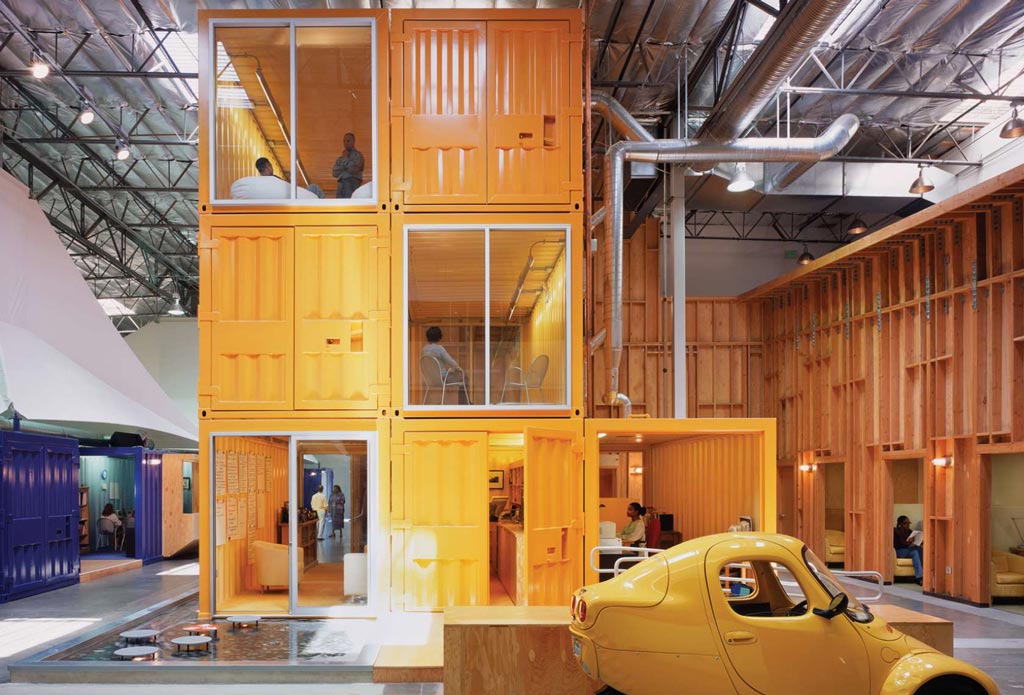 This US charity event production company's offices are housed in a warehouse in Los Angeles. The three-storey office block is constructed out of stacked shipping containers, with skylights installed to reduce the need for artificial lighting, and white tents over the units to reduce the need for air-conditioning.
Containerville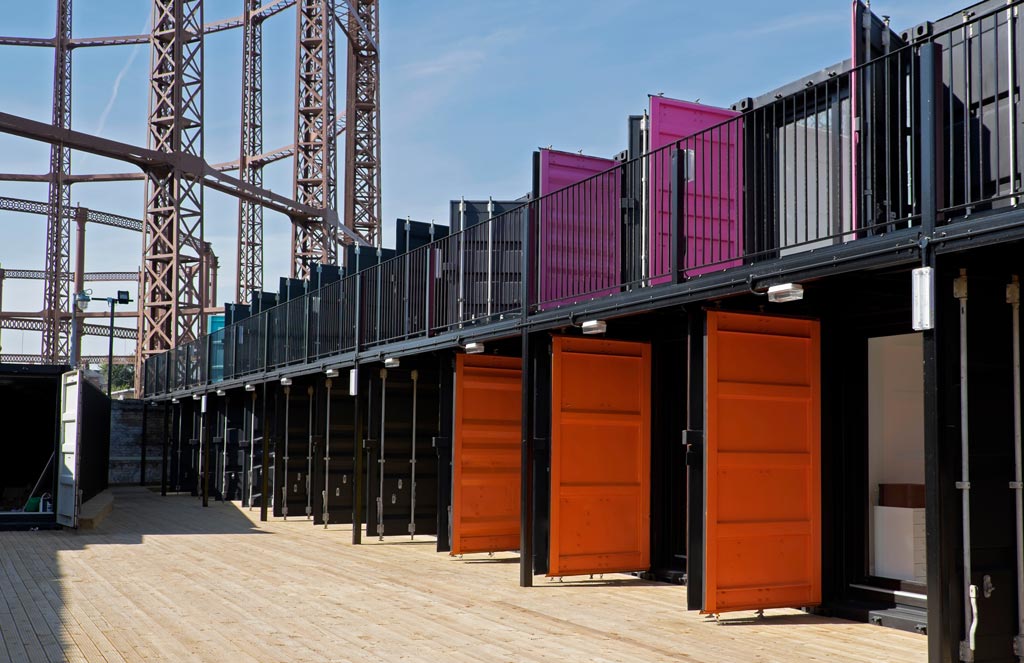 This double-storey office block, located on the Regents Canal in London, is constructed out of 30 shipping containers. Each container has space for four desks, as well as a galley kitchen. The workspaces within this innovative space are rented out to various start-ups and pop-ups.
Made to be Moved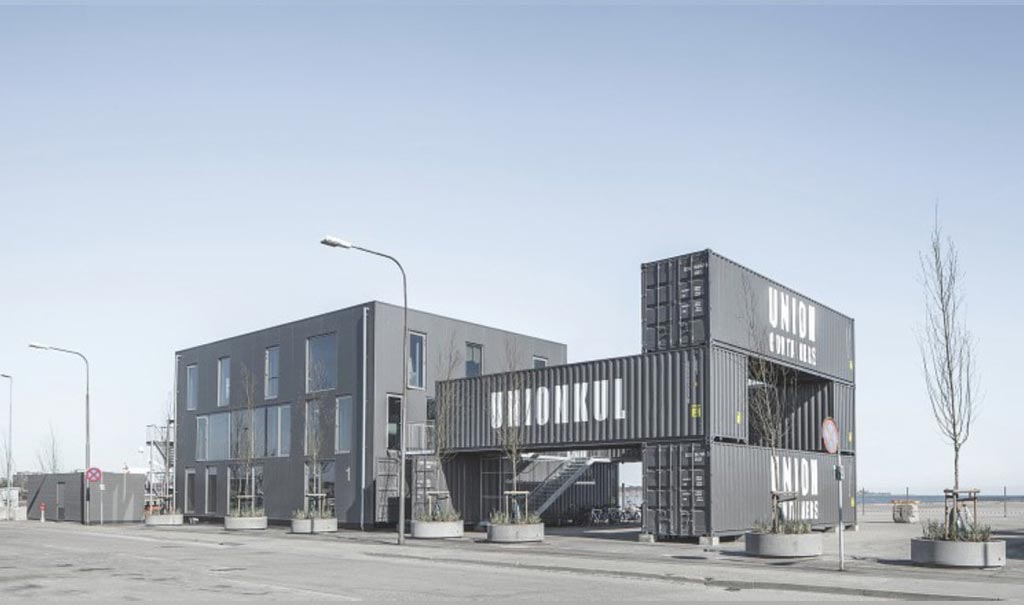 This grey pop-up office block, dubbed "Made to be Moved", is located on a vacant lot in Nordhavnen, Denmark. The block is constructed from up-cycled shipping containers, and is designed to be both portable and energy-efficient. The interior includes both open and closed workspaces, spread over three-levels.
Royal Wolf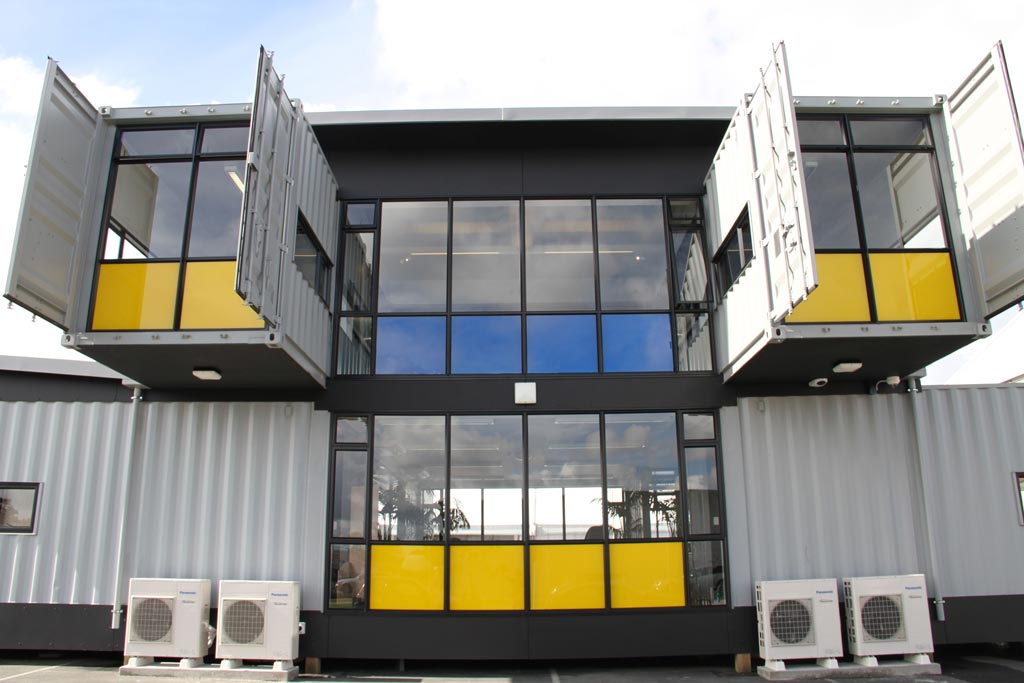 Royal Wolf is an Australian shipping container provider. The company aptly operates its customer service centre from this shipping container office block in Melbourne. The containers have been fitted with floor-to-ceiling windows, and are connected by internal, planted courtyards, allowing natural light into the space.
Shipping Container Terminal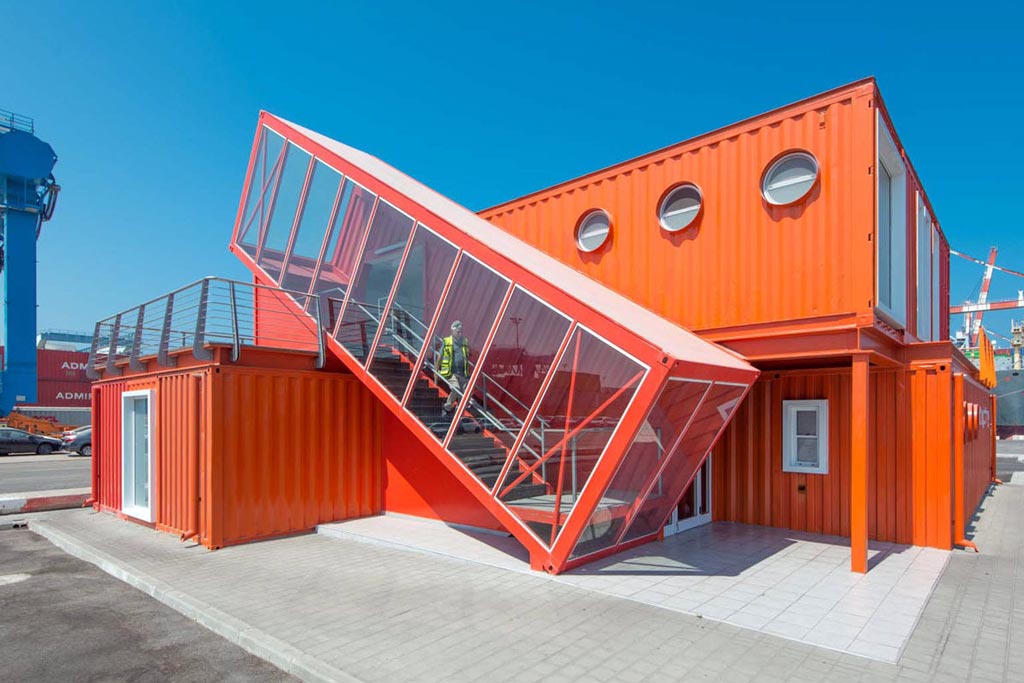 This bright-red office building is located at the Port of Ashdod, outside of Tel Aviv, Israel. Six containers were used to build the block, which houses an events space, technical rooms, offices and bathrooms. An angled container was ingeniously used to house the staircase that connect the two storeys.
The Box Office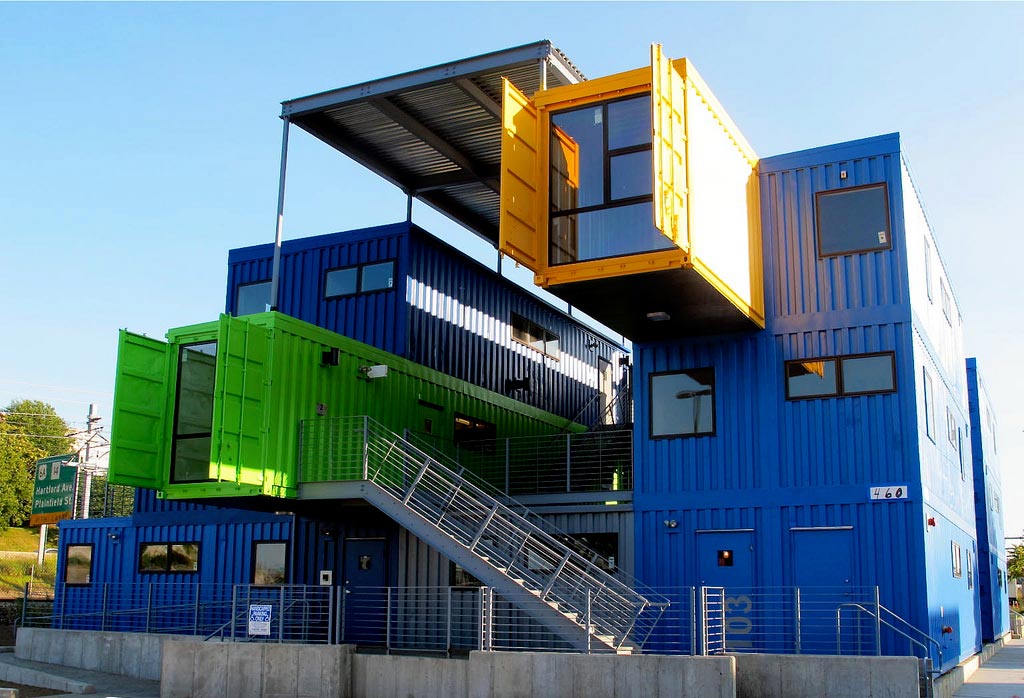 This colourful office block is located in Providence, Rhode Island, and houses the offices of a number of small businesses. Constructed from 32 used shipping containers, The Box Office is one of the largest shipping container structures in the United States.
At Big Box Containers, we specialise in renting and selling high-quality marine shipping containers for a range of purposes. Among these are our container offices which we offer both for hire and sale. Contact us for more information or a quotation.
Contact BigBox today for a free quote!