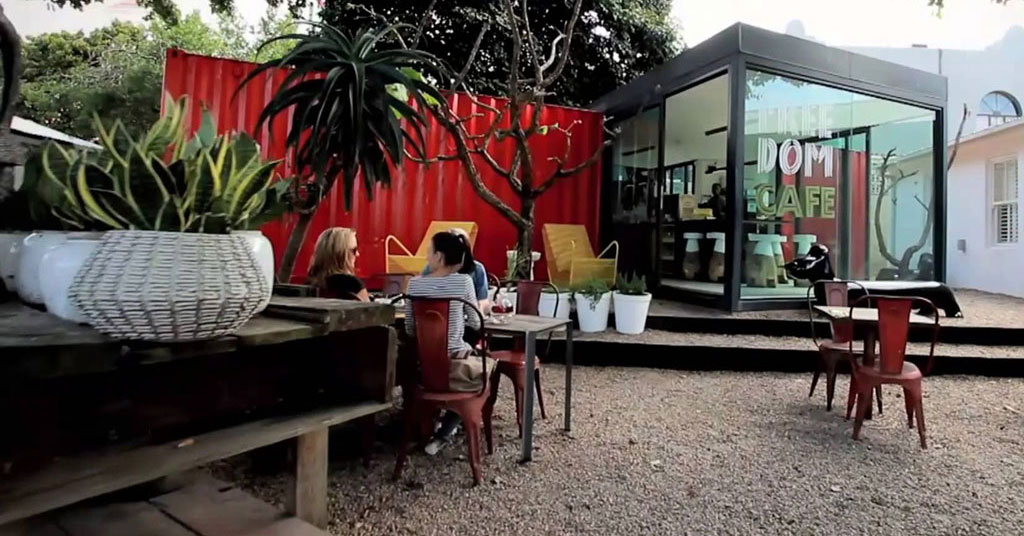 Over the past decade, the mobile food industry has flourished, with gourmet food trucks and pop-up restaurants earning large followings of enthusiastic customers in cities worldwide.
In keeping with this trend, increasing numbers of enterprising business owners are housing restaurants in remodelled shipping containers. The shipping containers serve as cost-effective premises that are easy to modify and transport. They're secure and weather-resistant, and they provide novelty value.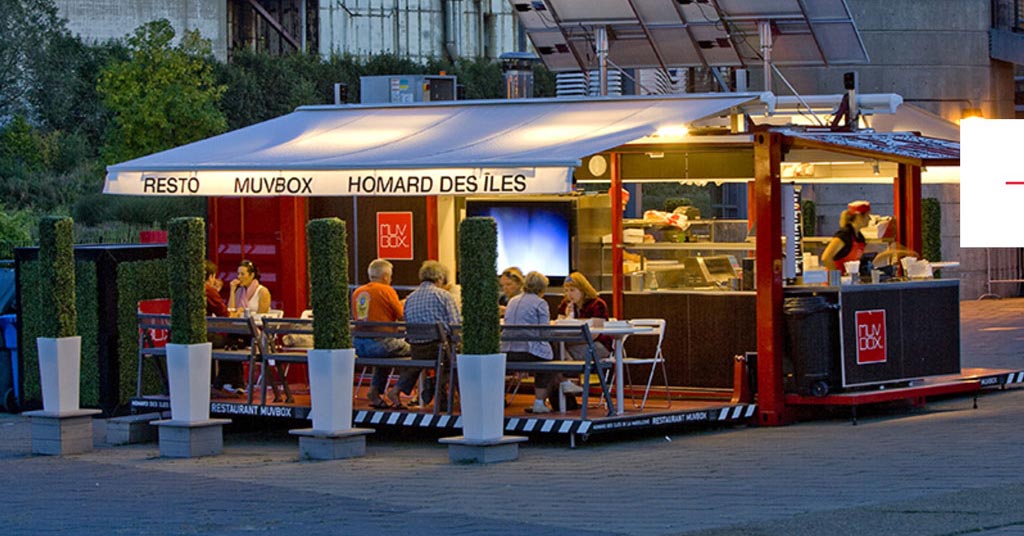 Montréal's MuvBox is a futuristic, solar-powered shipping-container restaurant, with a wall that unfolds in seconds to create an open-air seating area.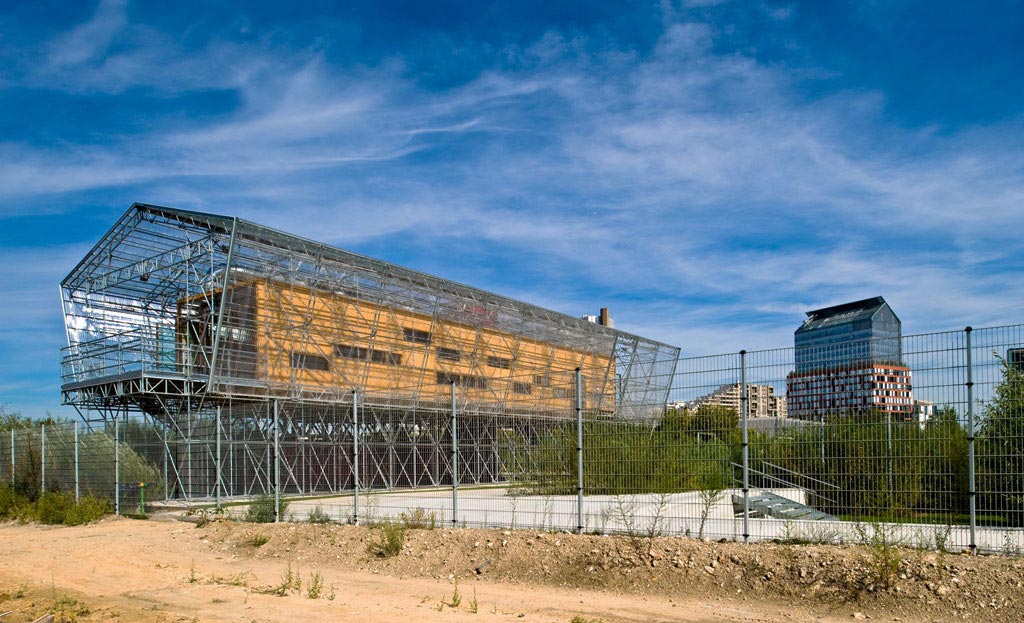 Located in Paris, this innovative restaurant is constructed from re-used shipping containers, housed within a glass frame. The building encompasses a 300 square metre dining area that seats 120 guests, and includes a greenhouse and a garden, which provide the restaurant with fresh produce.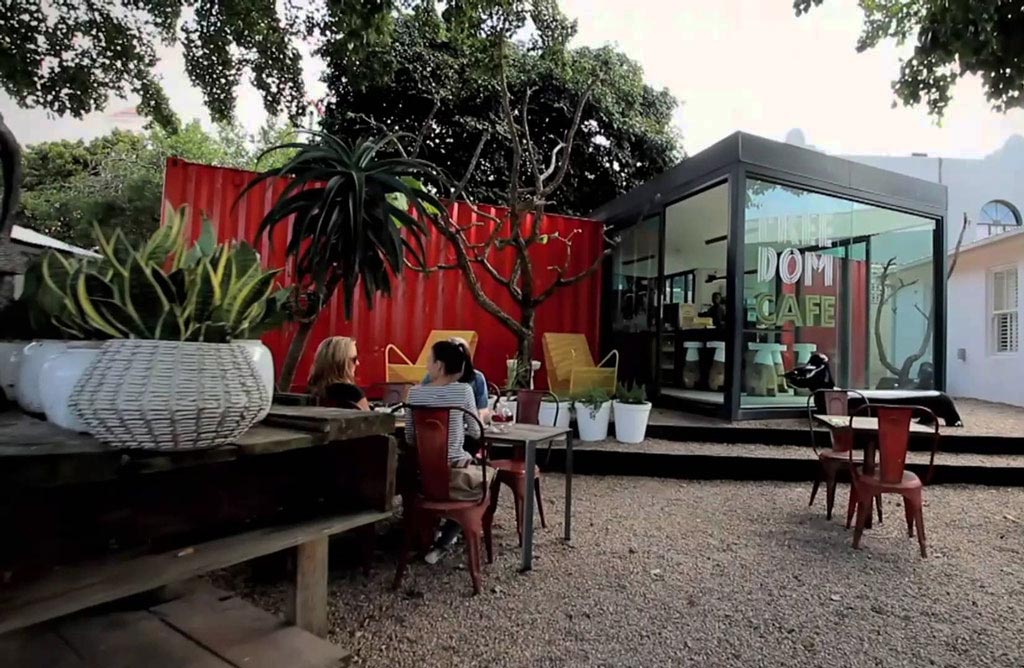 This funky local eatery is situated in Durban. It's housed in a bright red shipping container, with large windows and a shaded outside area with an attractive deck.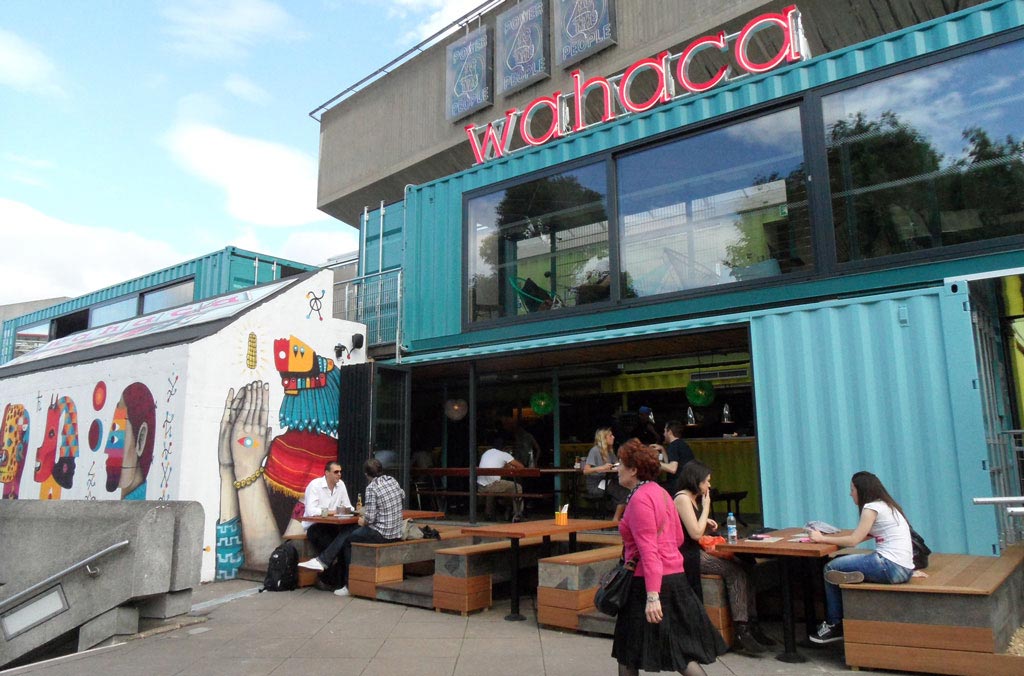 This London-based pop-up restaurant, which was launched in 2013 on the River Thames, consists of eight recycled shipping containers. The award-winning restaurant has two levels, as well as an outdoor dining area.
Foghound Coffee Shop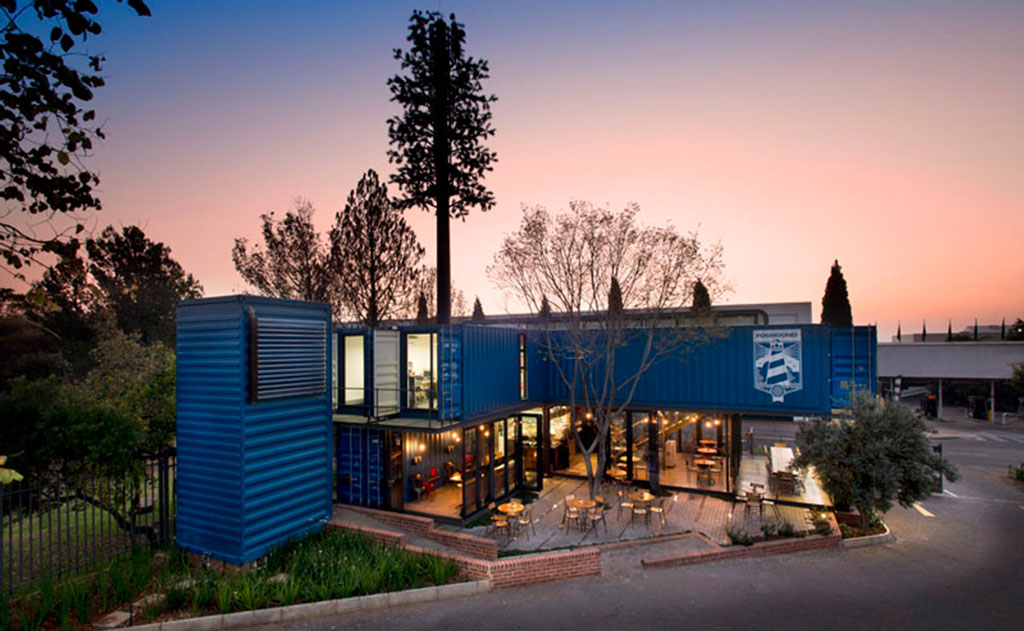 This coffee shop and show room, located outside Johannesburg, is operated by the Foghound Interactive Coffee Company. The bright blue, 294 square metre building is two storeys high, with the bottom floor opening onto an outdoor seating area.
Potential business benefits of container restaurants
For enterprising restaurateurs, pop-ups and food trucks have several advantages over restaurants with fixed premises:
they keep things novel for customers and so drive up sales
they can be moved to take advantage of peak demand at different places and times
they're cost-effective, with no long-term leases and typically fairly low running costs
they allow chefs to experiment, testing the success of different innovative dishes
they're low risk – they can be closed and packed up as quickly as they were started
successful pop-ups and popular food trucks have the potential to grow into permanent fixtures, and food truck owners can easily expand their businesses to include more trucks.
At Big Box Containers, we specialise in renting and hiring high-quality shipping containers, including containers converted for a range of uses – from restaurants to offices. Contact us for a quotation or to find out more.
Contact BigBox today for a free quote!