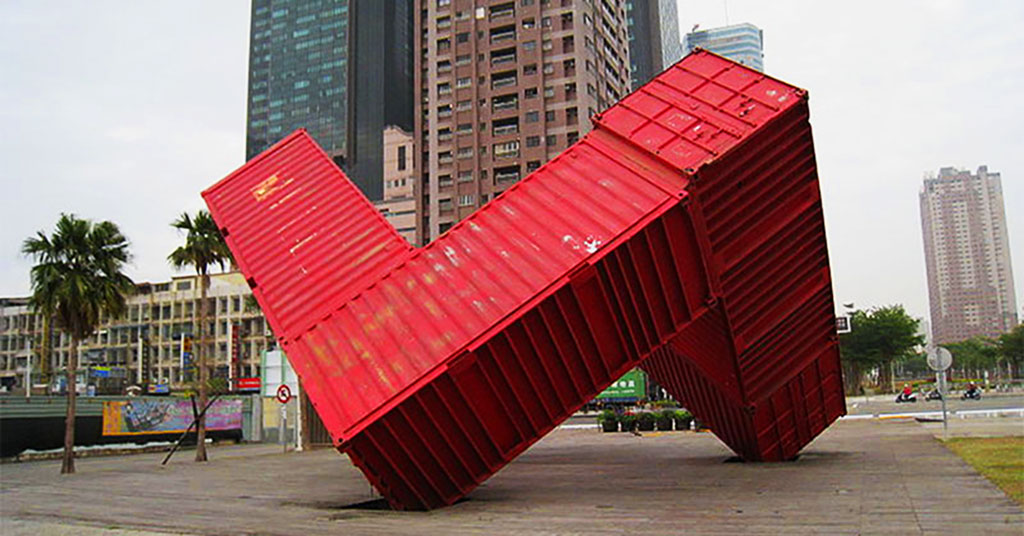 Worldwide, a number of artists, sculptors and architects have recognised the potential aesthetic value of decommissioned shipping containers.
They've proved that abandoned containers don't have to be eyesores. Instead, their modularity, clean lines and large blank sides make them ideal candidates as art canvasses and building blocks.
Fremantle Rainbow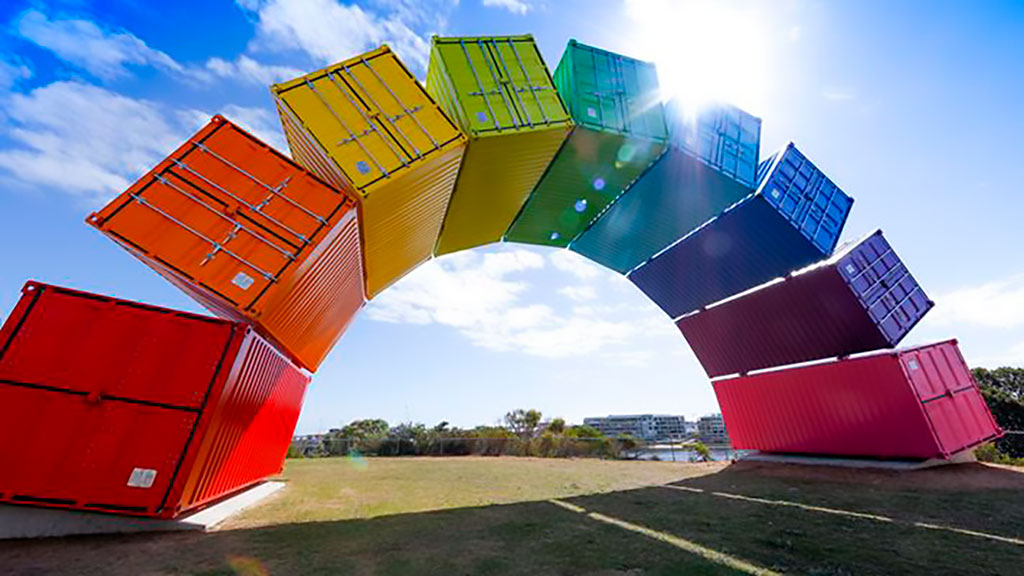 The Fremantle Rainbow stands nine metres high, spans 19 metres and weighs 66 tonnes. The sculpture was commissioned in Australia for $145,000, and is the creation of well-known artist, Marcus Canning. It includes nine shipping containers.
Greek gods graffiti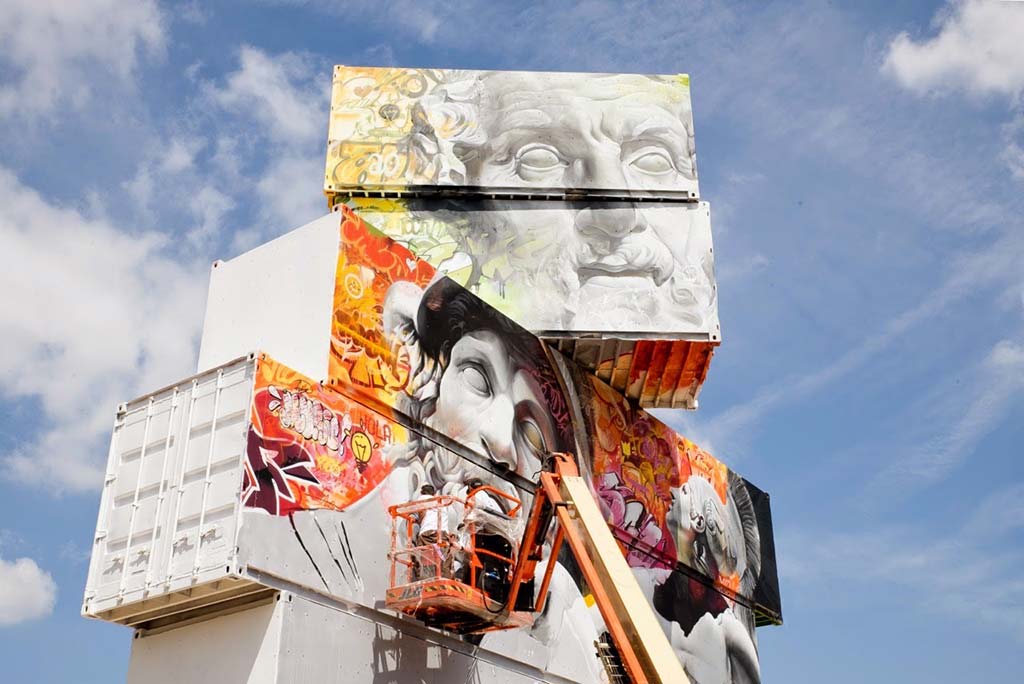 Spanish graffiti artists, Pitchi and Avo, created this classical mural of Greek gods at a street art festival in Belgium. The duo are known for their dazzling figurative detail and awesome creative quality.
Animal murals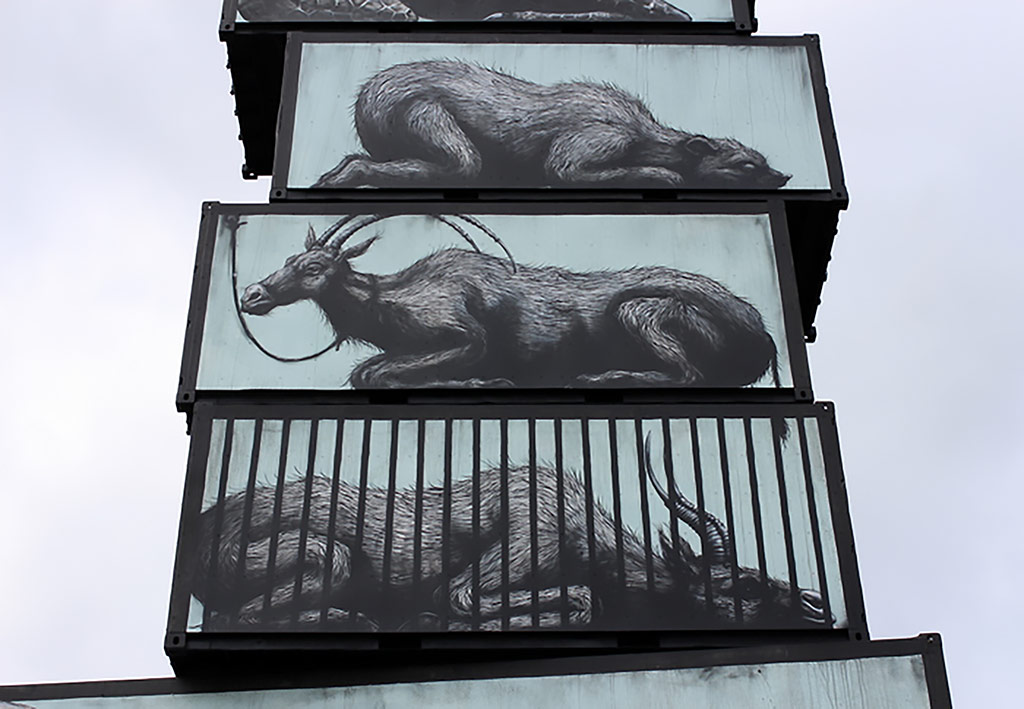 At an event hosted by an outdoor musical festival in Belgium, street artist ROA created this virtual zoo by painting animals in "cages" on the sides of shipping containers. The artist uses a minimal colour palette to great effect, and has created spectacular depictions of wild animals in cities all over the world.
West Beach outdoor museum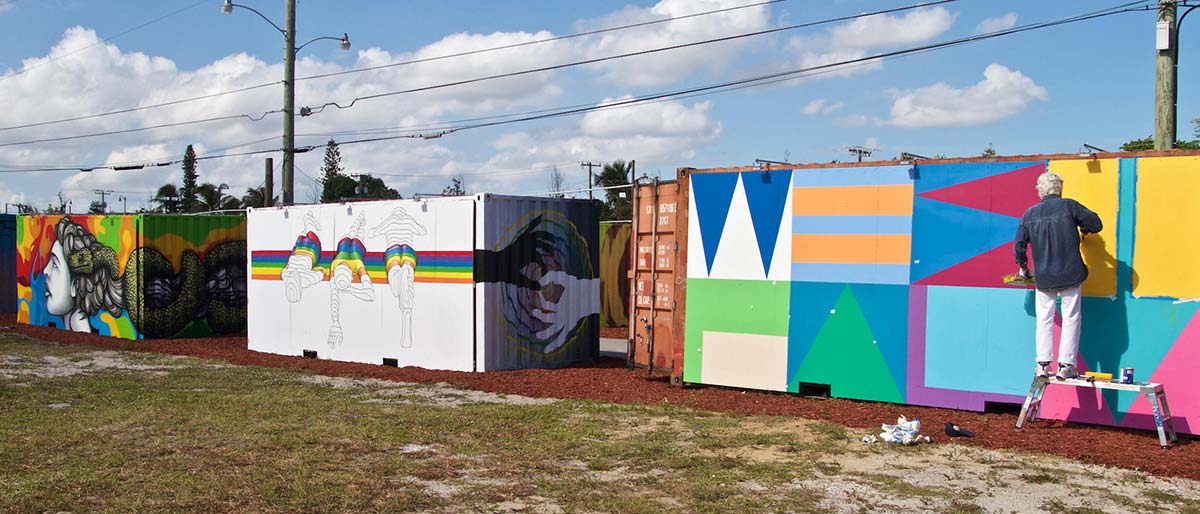 In a project known as CANVAS, local and international artists transformed West Palm Beach into a gigantic outdoor art gallery and museum, using shipping containers as their canvas. The goal of the project was to make the city more accessible, and to encourage communities to forge unique identities through art and colour.
Whitney Museum mobile studio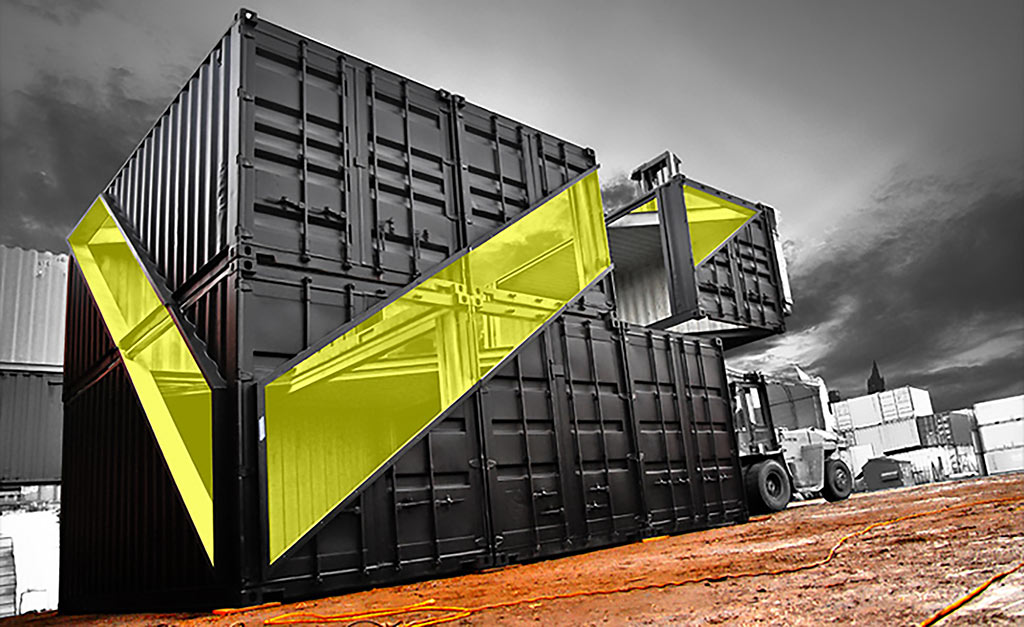 A pop-up mobile container studio graces the Sculpture Court in front of the Whitney Museum in Manhattan. It was constructed out of six shipping containers by New York architectural design studio LOT-EK, and acted as additional space for a series of educational programs hosted by the museum in 2012.
Luc Deleu Sculpture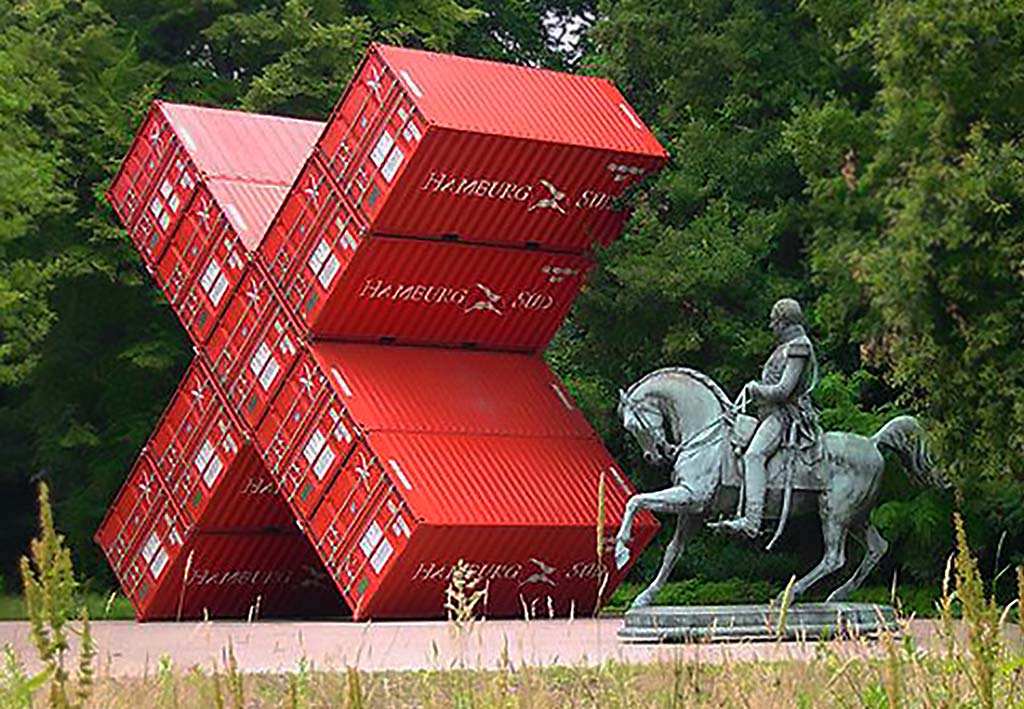 This multi-unit container sculpture by renowned Belgian architect, urban planner and modern artist, Luc Deleu, graces Yamashita Park in Yokohama, Japan. His motivation for erecting a metal monument was apparently to 'jolt perception of scale'.
Installation by Nychos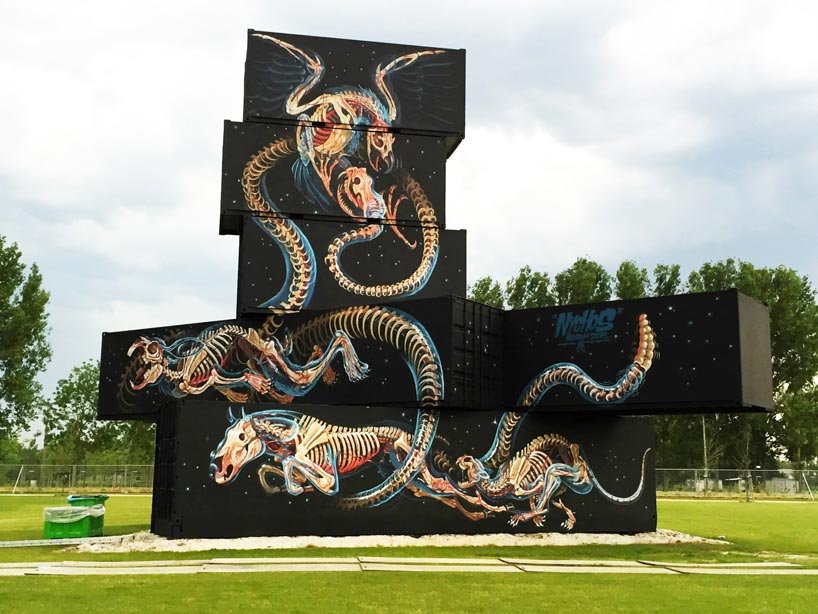 Austrian street artist, Nychos, created this compelling work of art on the side of an industrial shipping container at the 2015 edition of the North West Walls event in the Belgian village of Werchter. The imagery is faithful to his style of creating animal and human figures, some dismembered, and all showing the anatomy beneath the skin.
What we offer
At Big Box Containers, we rent and sell high-quality shipping containers, including dry and refrigerated containers.
We don't specialise in container art – but we are specialists at converting shipping containers for a range of purposes, from offices to event spaces, computer centres and ablution facilities.
Contact us for a quotation or to find out more, and we'll be happy to help.
Contact BigBox today for a free quote!