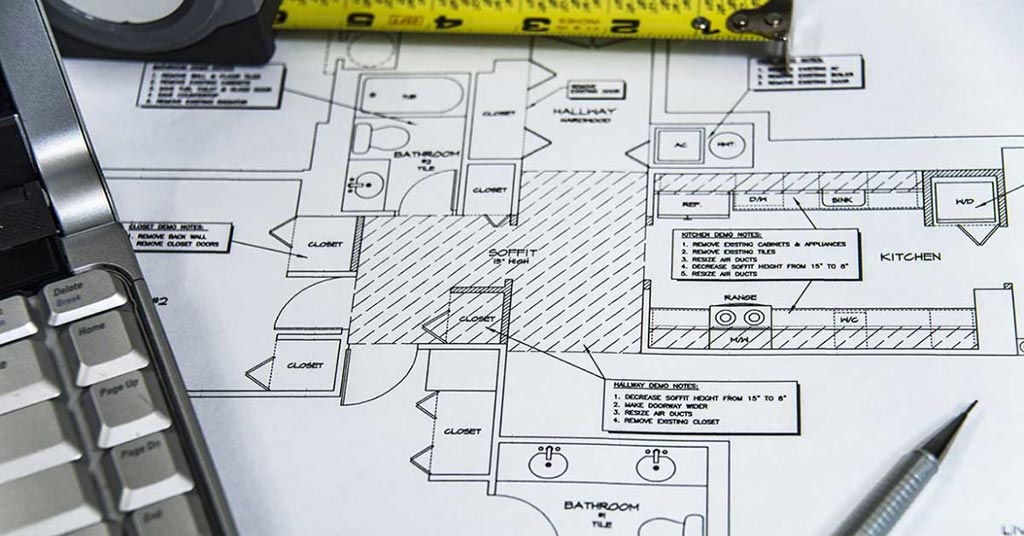 Businesses may need temporary cold storage to boost seasonal capacity – for example to cater for peak season demand or handle post-harvest gluts – or to refrigerate one-off shipments of temperature-sensitive goods.
Another time when temporary cold storage may be vital is during renovations.
If you're renovating an existing cold storage facility or a walk-in cooler or permanent freezer system needs repairs, you'll have to come up with a temporary cold storage solution, and fast. In this case, a refrigerated container (also called a reefer) is an ideal solution.
Renting or buying a refrigerated container
A refrigerated container is a durable, steel-lined, marine container designed to keep goods either frozen or chilled at the perfect, even temperature. It supports temperatures anywhere from -20 to +5 degrees Celsius.
To meet temporary cold storage needs, you can rent a refrigerated container and position it wherever you choose – for example, on available land outside an existing warehouse or storage facility.
Alternatively, it may make sense to buy one or more refrigerated containers. If cold storage is critical to your business and a failure in an existing system could result in significant financial losses (or losses of key clients), an on-site refrigerated container may be invaluable as an emergency backup.
Of course, cold storage space never goes to waste. When it's not required for emergency purposes, a reefer can augment existing capacity.
Why rent a reefer as a temporary storage solution?
Refrigerated containers have several advantages as temporary storage solutions:
they're available almost immediately
they're fully portable, and you don't have to renovate or sacrifice existing indoor space to acquire the cold storage capacity they provide
they're modular – if you need a temporary increase in cold storage capacity, you can simply add another container
each refrigerated container is lined with stainless steel to provide superior strength, security and durability
the containers feature aluminium flooring, ensuring easy cleaning and even distribution of cold air
they can be partitioned, so you can use a single container to store chilled and frozen goods.
Refrigerated container sizes
Your choice of container size should depend on the space that's available for siting the container, and on the estimated volume of goods or produce you need to store.
At Big Box Containers, we rent and sell two main refrigerated container sizes:
6 metre aluminium refrigerated containers with a nominal cubic capacity of 28 m3
12 metre Hi-Cube aluminium refrigerated containers with a nominal cubic capacity of 66.27 m3
As well as being longer, our Hi-Cube containers offer a little more height than the standard 6-metre containers.
Where to hire refrigerated containers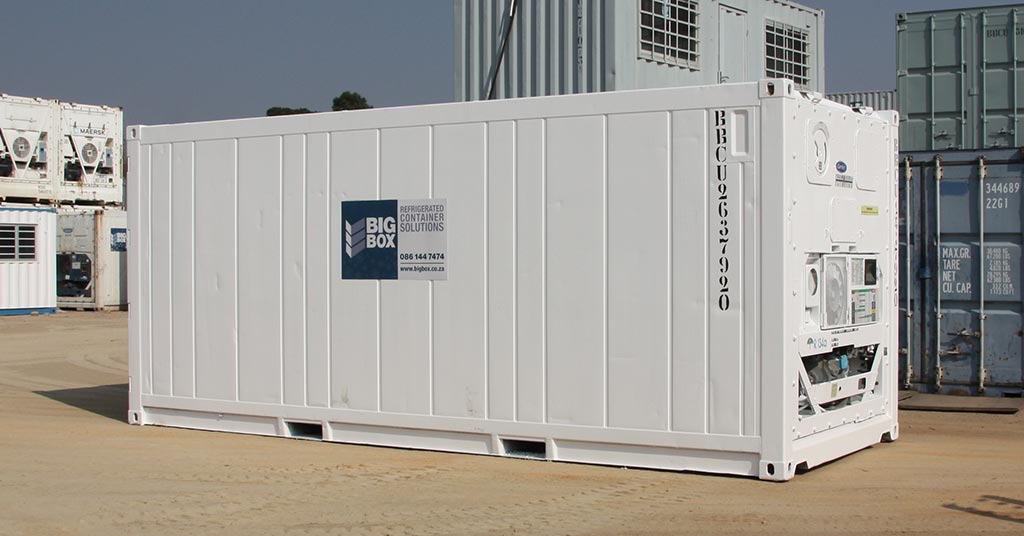 Big Box Containers is a leading provider of high-quality reefers in southern Africa. We have regional offices in Cape Town, Johannesburg and Pretoria.
Contact us for more information or to discuss your cold storage needs.
Contact BigBox today for a free quote!