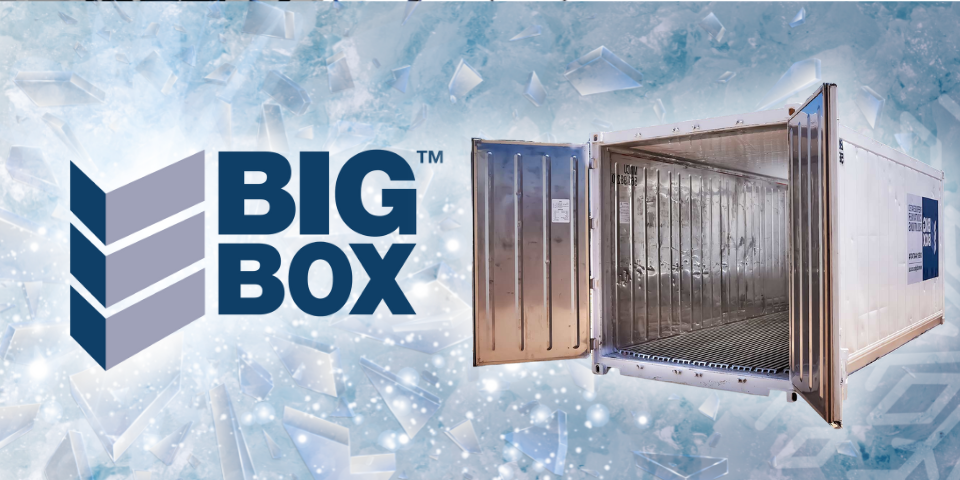 Big Box Containers rents and sells high-quality storage-, office-, ablution– and refrigerated containers (Reefers). One of three executive directors for Big Box Containers, Willie Ward, is responsible for the company's business development and marketing. We had the pleasure of speaking to him about Big Box going green. They used innovative technology to develop a new energy-efficient single-phase refrigerated container.
1. Big Box is going green by pioneering a new way of refrigeration, can you tell us more about your new solution?
This project has been part of our planning for the last two years and it started by us recognizing that we needed to create a refrigerated solution using new technology, but still using the same container shells. Our clients can now cut down on their carbon dioxide emissions and electricity cost by using our new 220 V single-phase containers.
2. What are the reasons for Big Box to improve refrigeration containers?
Refrigeration is one of the focus areas of our business. Big Box constantly strives to find ways to improve our products and services. We keep on learning and innovating, and are also doing this with the other standard containers in our fleet. We value getting feedback from our clients, implementing changes, making sure they feel secure with our service and the quality of our products. Refrigeration is an important aspect for many of our clients and therefore we take it seriously.
3. What are the advantages of the single-phase refrigerated units over the three-phase units?
The most important reason would be for saving on electricity costs, but we also wanted to provide and solve our clients' needs and requests such as flat aluminium floors and internal LED lighting. Another major advantage is that the new technology is replaceable almost anywhere in the country.
4. Would you say that the single-phase units can be considered as the latest innovation in refrigerated containers?
As far as we know, we are the leaders in Africa and potentially the world in reverse engineering standard Reefers in this manner. It also shows us that manufacturing in South Africa, whilst having to overcome many obstacles, is still viable if you set your mind to it.
5. Tell us more about the Big Box lab and the people who manufacture the revolutionary refrigerated technology?
We jokingly referred to it as a "lab", but in essence, that is exactly what it is. We gathered a team lead by an experienced refrigeration engineer and through trial and error, we developed, and are still constantly developing new refrigeration technology. The lab consists of various steps of production and we needed a highly clean and organized environment to efficiently do the work.
6. How does a single-phase unit help with noise pollution?
Standard Reefer units are noisier if measured in decibels. That can cause issues if it is near residential homes. The single-phase units run quieter in much the same fashion as an air conditioning unit.
7. Why make use of a checkered or flat floor?
From a client's usability, perspective, and for ease of access, it makes sense to rather use flat floors. The way air moves in our new units are different from the standard three-phase units, thus allowing us to do away with the deeply grooved T-bar flooring. Many clients use trolleys to wheel in the produce. The flat aluminium checkered floor is just so much more convenient. They are also easier to clean and can be kept more hygienic.
8. We know that Big Box Containers has supplied various containers for a number of companies and reasons. Which type of business or company would benefit from the single-phase unit, and why?
Big Box Containers supply almost all businesses in need of additional dry storage as well as cold storage space with simple, affordable solutions over the short-, medium-, or even longer- period of time. Anybody with anything perishable will need refrigeration, be that at 20 degrees Celsius or -20 degrees Celsius. So make us part of your cold chain and get in touch today!
For more information about Big Box Containers or to discuss your container needs, contact the company online or call 0861 44 74 74
Contact BigBox today for a free quote!