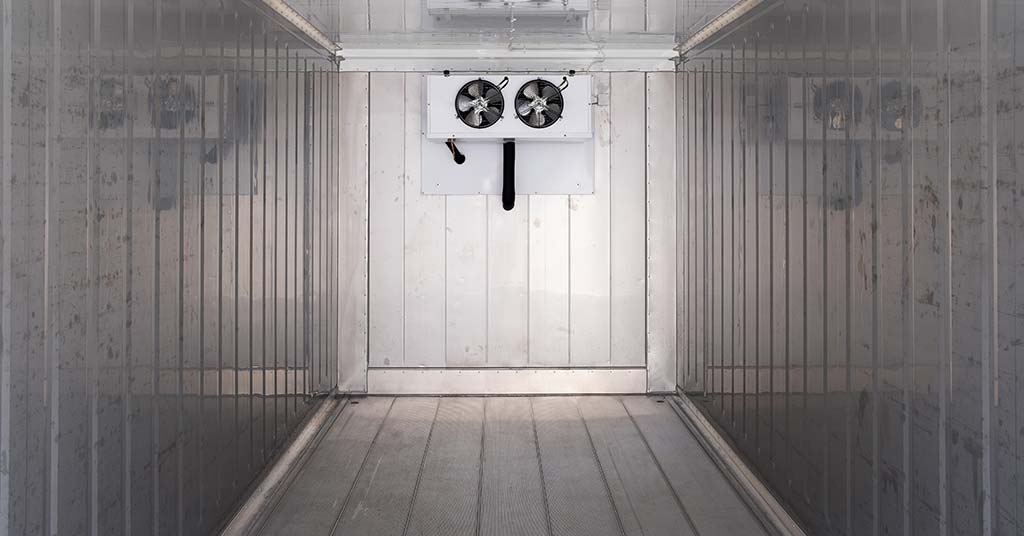 It's good to familiarise yourself with what's involved in setting up a refrigerated container (also called a reefer) before renting or buying one. This includes certain space and electrical requirements.
Electrical installation of a refrigerated container
Refrigerated containers need a normal power link to an existing distribution board. An electrician can easily set this up in about 20 minutes.
It may be useful to have a more detailed list of requirements for passing to your electrician.
To this end, a refrigerated container requires:
a three-phase electrical system with a supply voltage of 440/460 V
a grounded power supply and circuit breakers with a minimum of 30 A
an electrical system that can tolerate voltage variance of +/– 15%
circuit breakers and surge protectors.
If there's any doubt or confusion, consult Big Box Containers for further information.
Space requirements for a refrigerated container
We offer both 6-metre and 12-metre refrigerated containers.
The dimensions of a 6-metre reefer are 6.05 x 2.44 x 2.59 metres (given as length x width x height).
The dimensions of a 12-metre reefer are 12.1 x 2.44 x 2.89 metres.
Refrigerated containers are ideal for outdoor use. They can also be used in indoor spaces, such as warehouses or factories, provided there's sufficient ventilation.
Wherever you choose to put the container, you'll need one metre of clear space all around it to ensure sufficient airflow. Also, the container needs to be placed on a solid, strong, even surface, such as concrete.
Accessibility requirements for container delivery
When we deliver a refrigerated container to your premises, our truck will need access to the area where you want the container placed. The ground will need to be stable and strong enough to support the heavy delivery truck.
To deliver a 6-metre container, we'll need about 18 metres of space in length, as well room to manoeuvre. For a 12-metre container, we need about 30 metres.
Often, containers are delivered with a mobile crane, so check beforehand what overhead space is needed.
Buy or rent a reefer from Big Box Containers
Our refrigerated containers offer ideal onsite refrigeration for business purposes and events. Because they're portable, reefers also offer flexibility.
If you need more space, simply add another container – or remove one when you no longer need it.
Big Box Containers is a leading supplier of refrigerated containers in Gauteng and the Western Cape. Contact us online or call us on 0861 447 474 for a quotation, to discuss your needs or for advice about setting up a refrigerated container.
Contact BigBox today for a free quote!