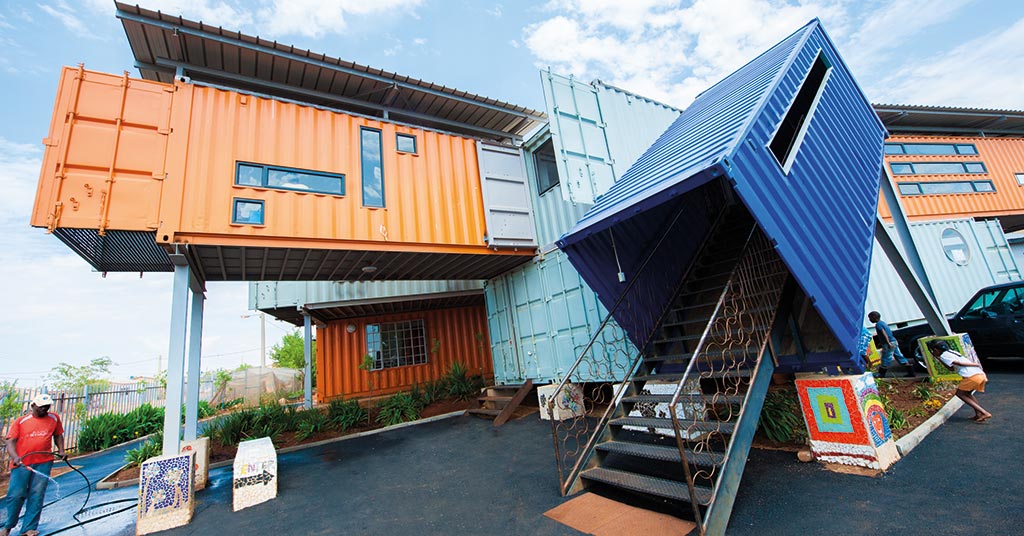 In 2012, the Dutch NGO Orange Babies and a committed group of volunteers got together to build new facilities for the Khaya Centre in the township of Lehae – largely out of converted shipping containers.
The background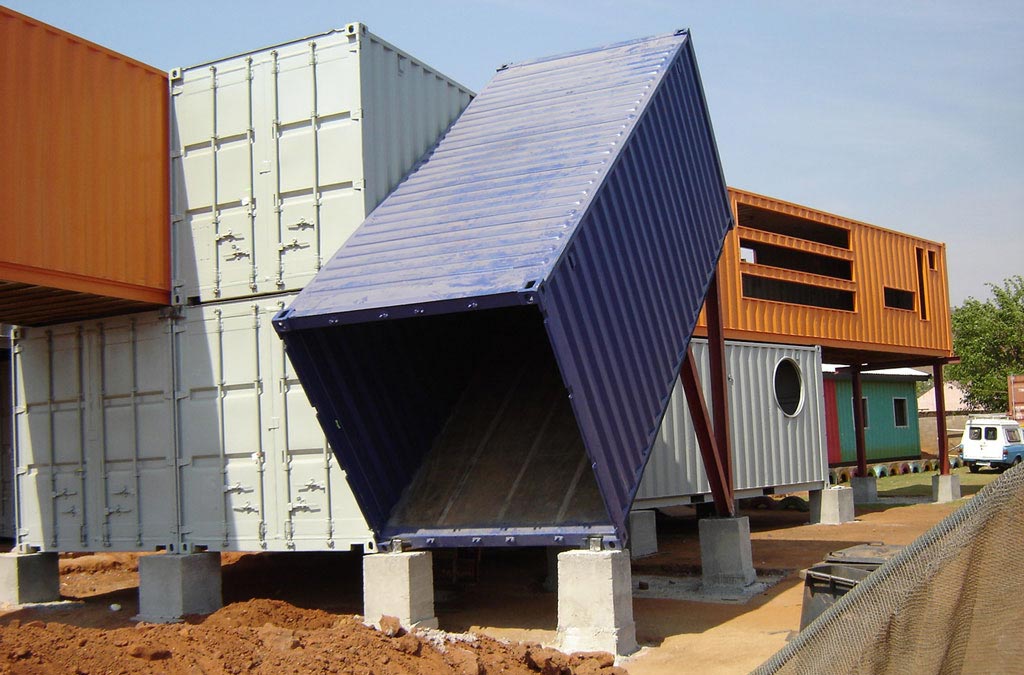 In 2003, a pastor in Lehae established the Mount Olive Outreach, a non-profit organisation focused on providing home care for people affected by HIV/AIDS. The community of Lehae has been hit hard by the disease.
A need to support increasing numbers of children orphaned because of HIV/AIDs motivated the development of the Khaya Centre.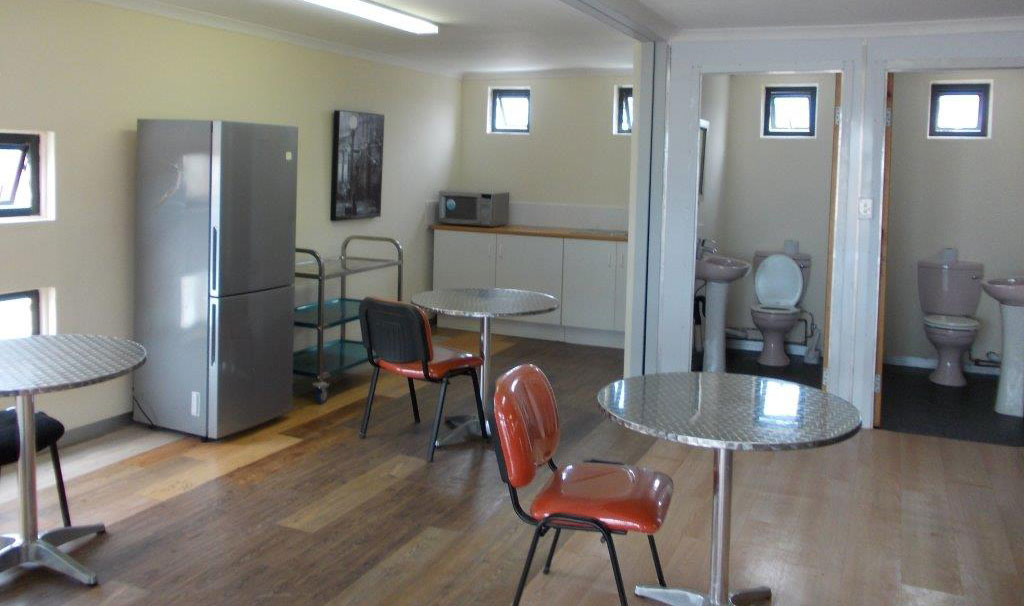 The centre began operating from an RDP house that could accommodate 100 children, at a push. In 2011, it moved into a complex consisting of six garden sheds – and in 2012, it made the move into brand new facilities, consisting of remodeled shipping containers.
Two years later, the centre was again renovated and expanded. Something bigger and better would let the centre expand the valuable work it was already doing, feeding and educating orphaned and vulnerable children in the community.
What the expansion project involved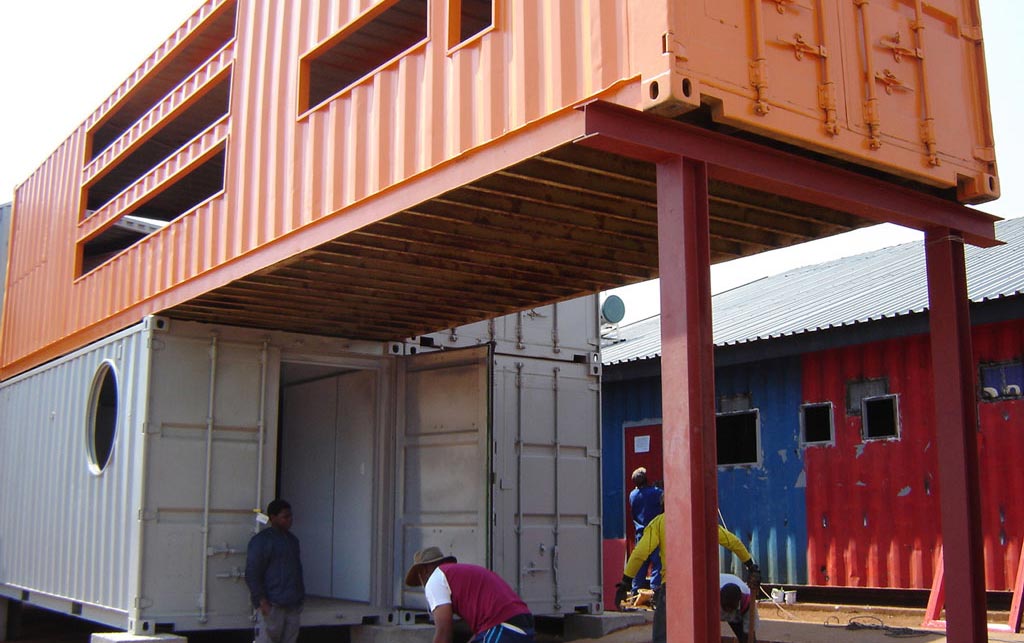 Following an innovative design by Johannesburg-based 4D and A Architects, 6 and 12-metre shipping containers were converted into comfortable, cheerful facilities, expanded ablution blocks, an upper storey for office space and a clinic – the only one in Lehae.
Joining many others involved in the expansion, Big Box was contracted to assist in cutting, converting, painting and sealing the units. Our team joined the 2 x 6 metre clinic, complete with a round window, to the centre. We also oversaw required electrical and plumbing work.
Louise Bronkhorst notes that Big Box Containers still receives referrals from the architects, Sean and Mia, at 4D and A – one of the latest being a conversion project for the exciting NGO, Skateistan South Africa.
About the Khaya Centre today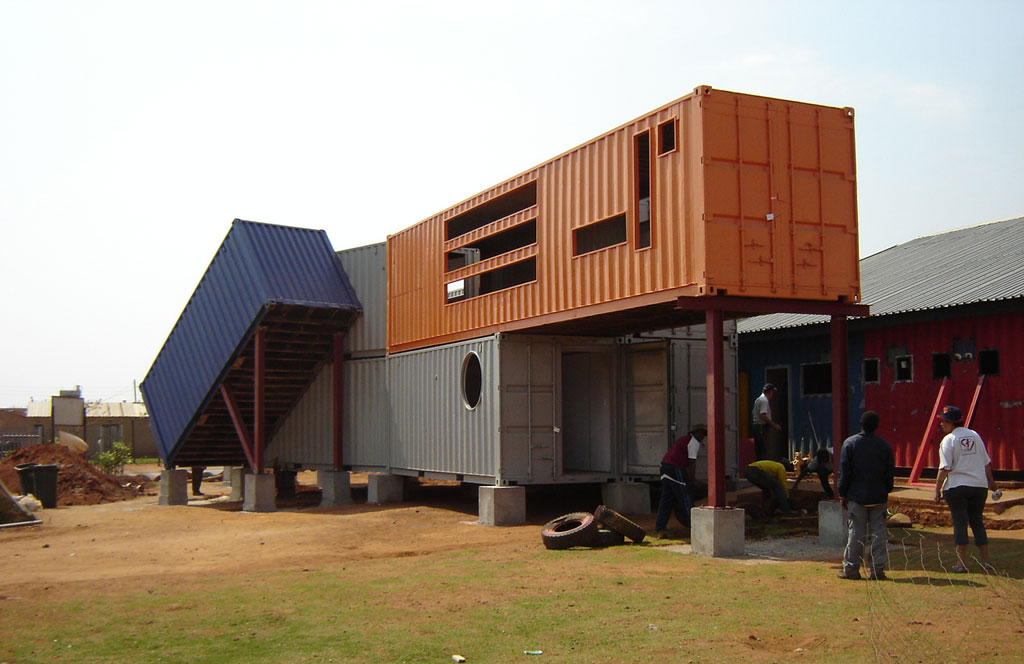 Today the Khaya Centre provides the community of Lehae with a preschool that offers children two good meals a day and an after-school program for teens, which also provides meals. In total, the centre feeds over a thousand people a day.
The center also provides a supportive program for senior citizens. Many older people in Lehae have to fill the role of primary caregivers because parents have succumbed to HIV/AIDS or moved away to secure employment in wealthier urban areas.
In addition, the Khaya Center operates the new clinic and has its own bakery, which produces more than 100 loaves a day.
Watch this inspiring video, produced by Orange Babies, for more.
Contact BigBox today for a free quote!