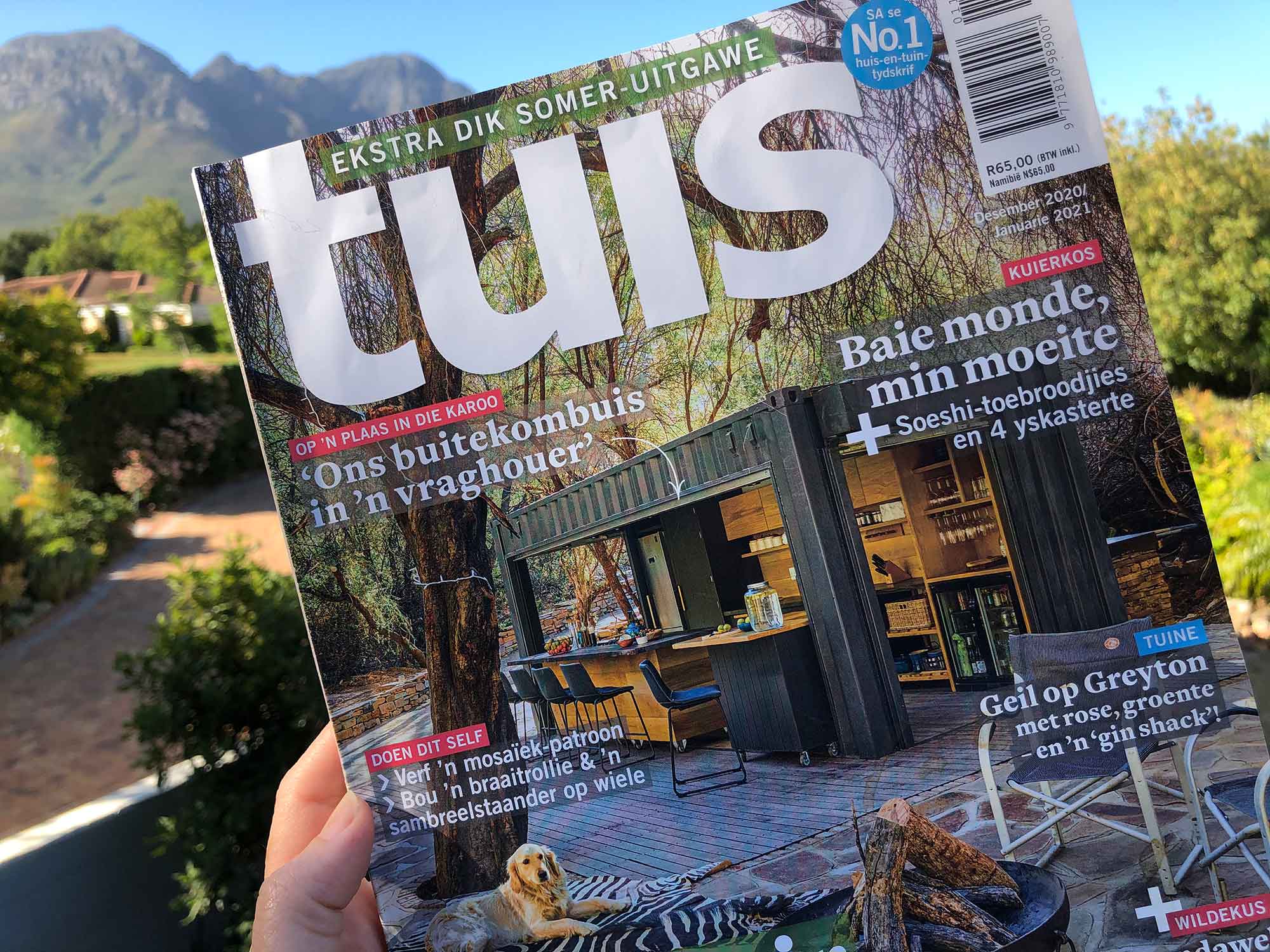 Big Box partnered with Holly Wood Kitchens and Furniture to create this beautifully innovative Karoo kitchen in a container. Plenty of clever planning, experience, container expertise and creative thinking made these owners from the Karoo's dream come true.
A dream of having a sturdy and solid area along the river, where camping was the only option, finally became a reality. This transformation has made the owners' and their children's lives more comfortable with the convenient cooking now happening in their newly renovated container. They wanted their space next to the river to become a place of hassle-free cooking, relaxation and practicality.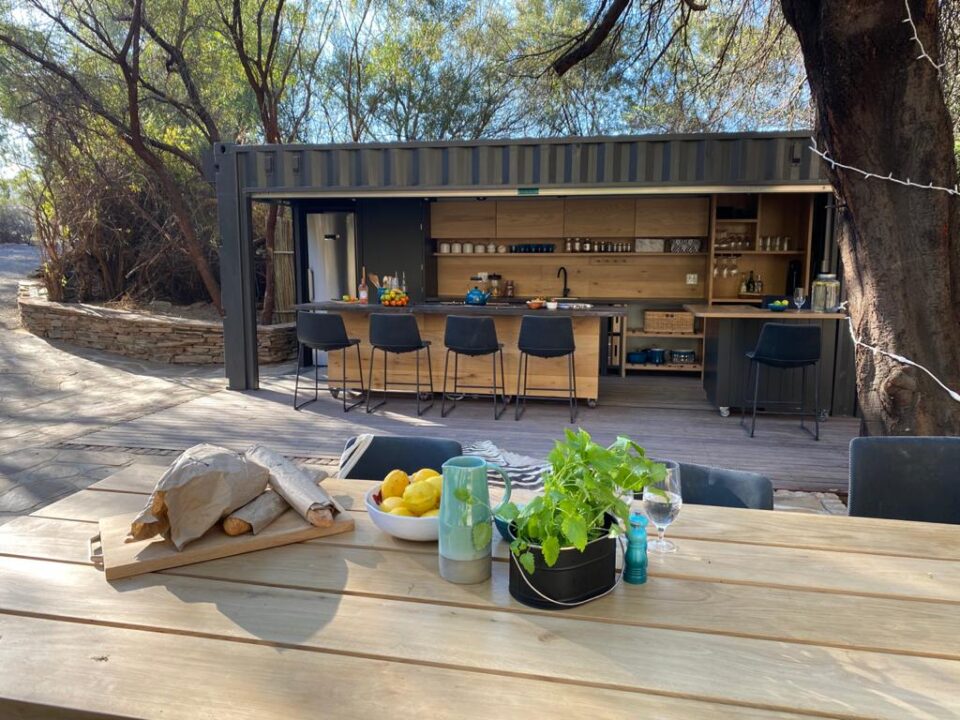 One of the main factors that played a role in the chosen building material for this area was, it should be able to keep wild animals out and be durable. They also did not want to disturb the wildlife too much when setting up the space. This is where Big Box became a big deal. Bix Box's containers are sturdy, durable and made from high-quality materials. Recreated containers like these are assembled at the Big Box premises and delivered to the location it will be placed permanently. When the owners heard this, they were sold. The completed kitchen container was transported from Cape Town to Beaufort West and then travelled 60km on gravel road to the farm and a further 20km to get to the exact location. The final 20km took clever planning by placing the container on poles and carefully rolling it towards the area at the river.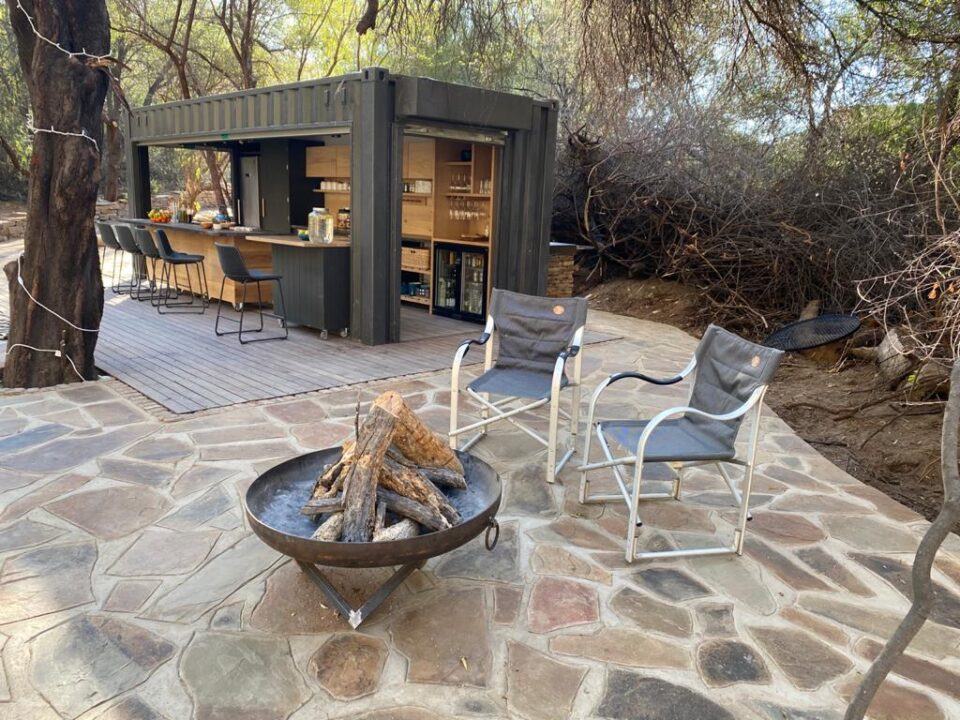 THE BENEFITS OF CONTAINER CREATIONS:
• When you move, it can move with you.
• More containers can be added to expand your original idea.
• Less expensive than building a space from scratch.
• Usually, all features can be done and fitted before the container is delivered, depending on the road it takes to the destination.
The container's interior is fully equipped with a refrigerator, L-shaped counter, a stove, seating and more. Holly Wood Kitchens and Furniture took care of the kitchen necessities. The one wall was removed, to make space for a large rolling door.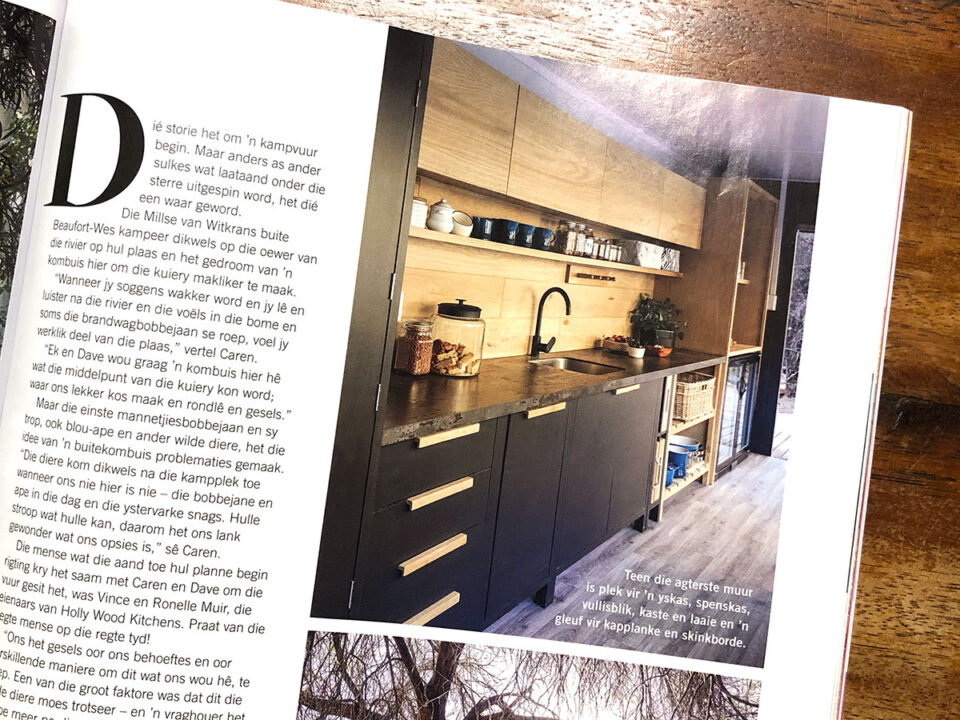 Cleverly built, the container expands to a boma area which is naturally loved by everyone. The wall that extends to this area also ensures that no flooding of the boma can take place. Builder, Wijnand Milard, did all the clever building of the boma area. The exterior is treated with charcoal paint (the same paint normal containers are painted with) to withstand surrounding weather conditions. Interior temperature is controlled using 50mm chroma deck isolation panels (also painted).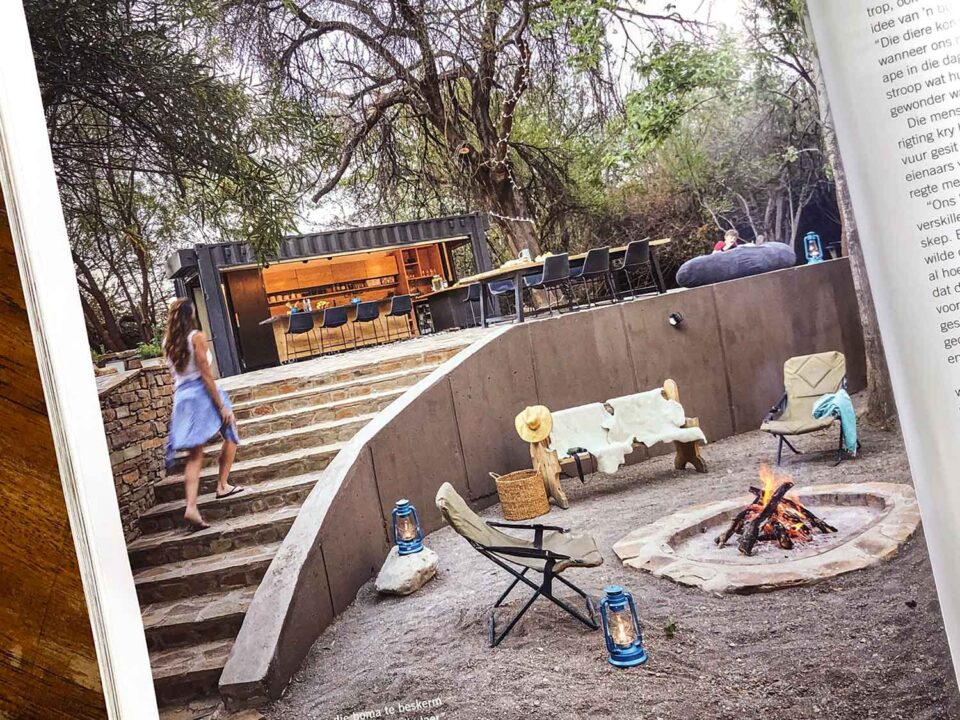 NOTE: The Big Box team works closely with clients who buy containers to meet specific needs. However, Big Box Containers does not handle complex conversion projects. For example, we don't design or build container homes. Where more complex conversion work is required, we're happy to work with other professionals to ensure that containers we provide comply with your building team's specifications.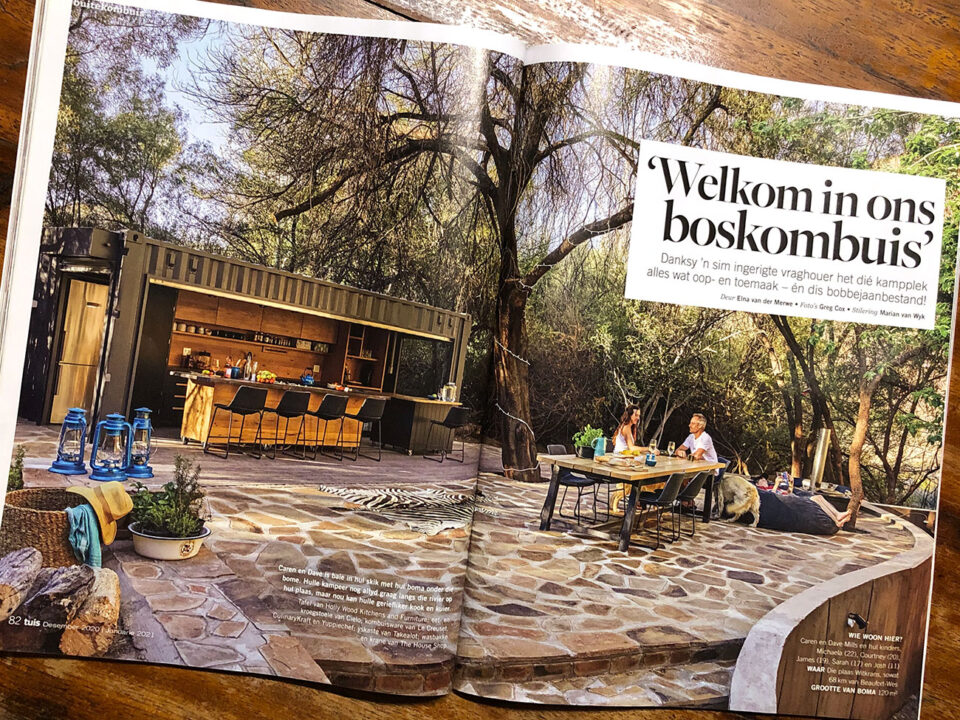 Big Box Containers rents and sells and high-quality storage containers for a range of purposes. Contact us online or call us on 0861 447 474 for a quotation or to find out more about our storage containers or other container solutions.
Contact BigBox today for a free quote!