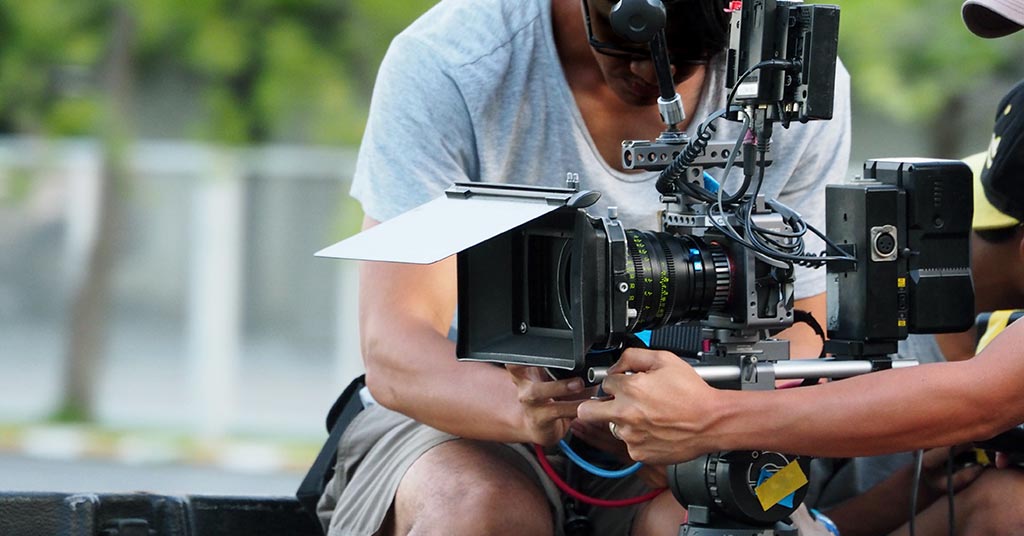 South Africa has established itself as a prime destination for international film productions. Tax incentives, favourable exchange rates, experienced crew and stunningly diverse locations are core drivers of an industry that annually contributes around R5.4bn to the GDP.
The local film industry continues to grow too, building its reputation with innovative and award-winning productions.
In 2017, a host of Hollywood productions are being shot in South African locations. Tomb Raider; Maze Runner: The Death Cure, Action Park, and Tremors VI are samples of big budget movies that feature South African backdrops. Popular TV series, Outlander, also shot on location in Cape Town this year.
If you're considering location filming in South Africa, here's what you need to know.
SA film locations
South Africa is renowned for its natural diversity. It's a land of wide open spaces, thick forests, sandy beaches and towering mountain peaks. The climate ranges from tropical in the north-east to Mediterranean in the south, and arid in the west.
Wild remoteness is offset by modern first-world cities comparable to counterparts in Europe and the USA. Factor in indigenous wildlife and a culturally diverse population, and you've got a film location that really does have it all.
Authorisation is required to film on public and private land. To ensure an enabling environment, city authorities have set up offices dedicated to manage film activities.
You can contact the relevant office for advice on prime locations, and whom to contact for authorisation:
SA film location permit guides
South Africa has a film-friendly policy. As a result, you can apply for permits online at the Gauteng Film Commission, the Durban Film Office and the City of Cape Town website. Permit applications should be submitted at least 10 to 14 days before the start of the shoot.
To ensure your application is approved, we've provided links to permit guidelines in Gauteng Province (Johannesburg), Cape Town and Durban. In general, permission is required if filming disrupts traffic or access to public spaces.
You'll also need permission to erect sets, film on boats, or use aircraft, fireworks, or explosive devices. The crew is expected to behave properly, respect residents and the environment, and clean up at the end of each day. Permits must be available for inspection at all locations.
Hiring freelance film crew
The film industry in South Africa is supported by experienced and hardworking crew. In fact, the technical expertise and talent of local crew members is often quoted as one of the reasons why so many international companies choose to film in South Africa.
You can hire anybody and everybody, from directors, actors and camera operators and assistants to grips, gaffers, runners and stylists on an ad hoc basis. Krewcut, Pulse Crew and Call-A-Crew are online booking agents that'll help you streamline your search for the best available freelance film crew in South Africa.
Film studios in South Africa
The country boasts state-of-the-art film studios with modern high tech facilities. Options include:
Cape Town Film Studio: a vast Hollywood-style film complex located minutes away from Cape Town in the Winelands district.
Atlas Studios: a 7 500 square metre venue in Milpark Johannesburg.
Salt River Studios: a 5 500 square metre facility situated 3 km from the Cape Town city centre.
Production studios
There are several highly respected production studios in the major metropolitan areas, many of which have won international awards. Frontrunners include:
On-site facilities
On the day of the shoot, and at various locations across South Africa, you'll need to manage production, feed and water the crew, and provide the necessary ablutions.
In response to the enormous growth of the industry, several specialist film caterers have sprung up all over the country and supply delicious snacks and meals. Simply search for caterers online and you'll find a long list of options to pick and choose from.
Mobile office and ablutions solutions for the film industry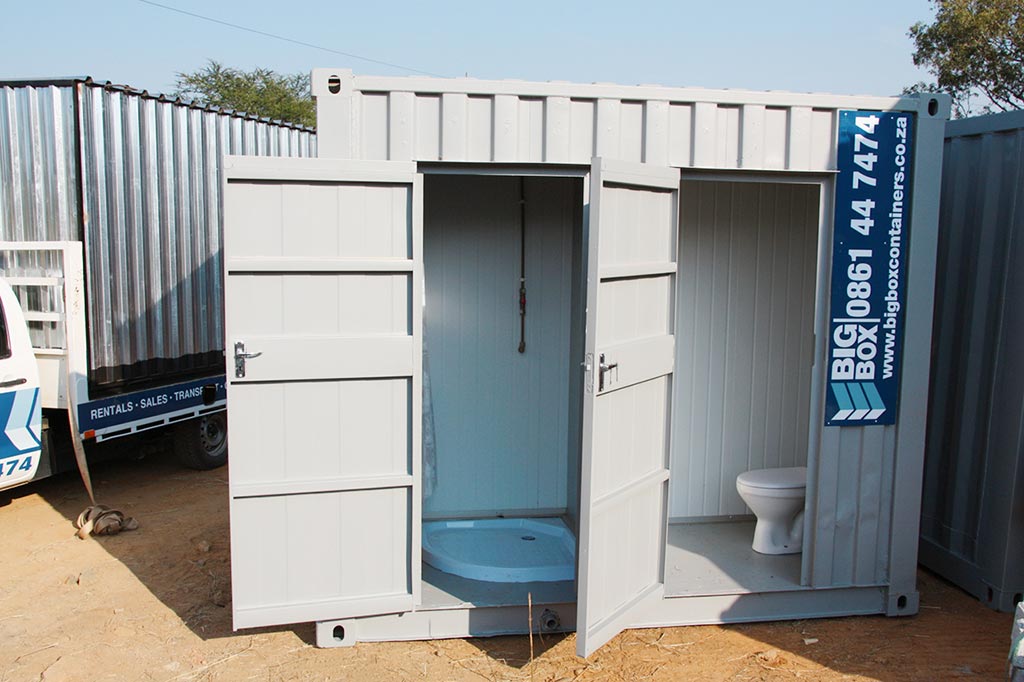 Repurposed shipping containers are gaining traction as low-cost mobile film production offices, storage areas and crew ablution facilities.
Advantages of our containers for film crews
Containers are durable and completely weather and tamper-proof. They're portable and easy to relocate, and can be sited in any environment – from a city centre to a remote rural landscape – to suit filming needs.
Containers can also be customised, for example with installation of doors, windows, insulation, air conditioning, electrics and even hot water.
At Big Box Containers , we rent and sell high-quality 6 and 12-metre containers. We also work with other specialists to convert containers for a wide range of uses – including portable offices, storage spaces, living spaces and ablution blocks that are ideal for filming crews. Contact us for more information or to discuss your needs.
Contact BigBox today for a free quote!