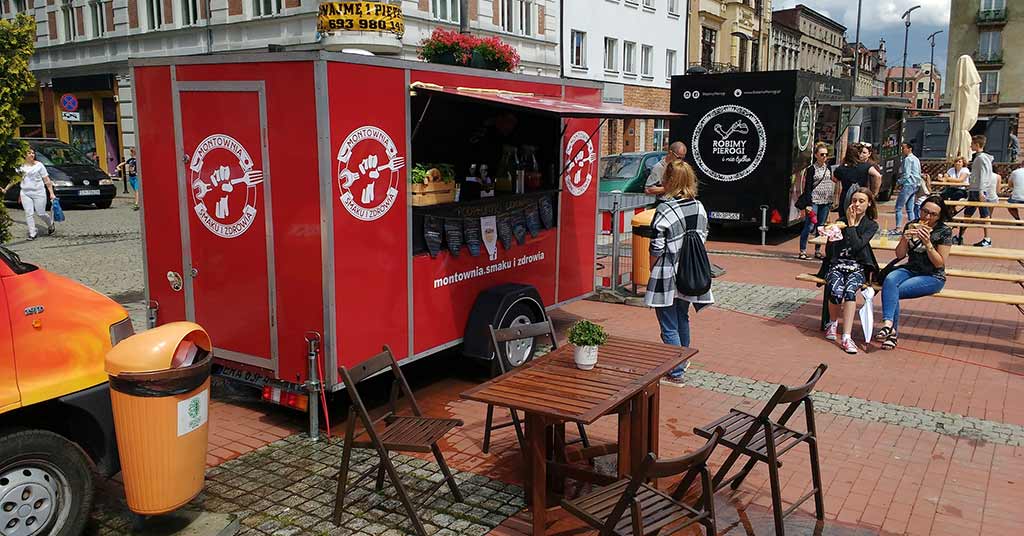 Pop-up restaurants, food trucks and tuktuk-based coffee vendors have been popular overseas for some time. Now they're catching on fast in South Africa too.
Mobile catering businesses are taking food to the people – on the beach, at work, on film sets, and at music festivals and sports events.
For savvy entrepreneurs, mobile catering is a business opportunity with low start-up costs and comparatively few complexities. Nonetheless, setting up a business that will pay the bills and pass legal muster requires careful planning.
Licenses and permits
Your first step is to fulfil all your legal obligations by applying for a business licence and health and safety certification, formally known as Certificate of Acceptability. You may also have to get special zoning permission to operate in public areas.
Your local municipality will have all the information. Large metropoles, like Johannesburg and Cape Town, post the licensing and certification procedures and requirements online.
Insurance
As you'll be operating out of a vehicle or portable premises equipped with expensive catering equipment and electrical appliances, short-term insurance is a must. It's also advisable to take out some form of public liability insurance to protect you and your business against compensation claims.
As a sole proprietor or partner in a food business in South Africa, you are personally liable for potential damages caused by food poisoning, contamination or negligence.
Menu
Your choice of menu will depend on factors like the availability of fresh supplies, what your competitors are offering and the type of market you intend to serve.
If your core client base is students, for example, you'll want to serve food that's comparatively cheap. If your target is more upmarket clientele or shoppers at craft markets, more gourmet offerings are likely to succeed. Business people will probably want quick meals that are healthy and easy to eat.
Whatever you decide, it's best to specialise in a few unique dishes. This will help you control waste, manage costs and build a reputation.
Location
Location is everything. But should you set up in a populated area where there are loads of other restaurants, coffee shops and takeouts? Or do you find an under traded industrial area or business park and hope your signage and the delicious aromas emanating from your truck attract walk-bys?
A significant advantage of mobile catering is that you can move to where your customers are. You can test different areas and even trade from different locations at different times – for example, moving to capitalise on the lunch crowd in the city or operating from near the beach on weekends.
Marketing
In any business, visibility is key. If you want to make an immediate impression, you have to fine-tune your marketing strategies. Brand your vehicle, container or mobile storefront with your logo and contact details, and create a bit of eye candy at the same time.
Offer discounted meals on traditionally slow days or just before you close up. Be active on social media, create a website or mobile app showing your current location, and leverage the power of word-of-mouth advertising by always providing unique, high-quality food and service.
Food truck or converted container?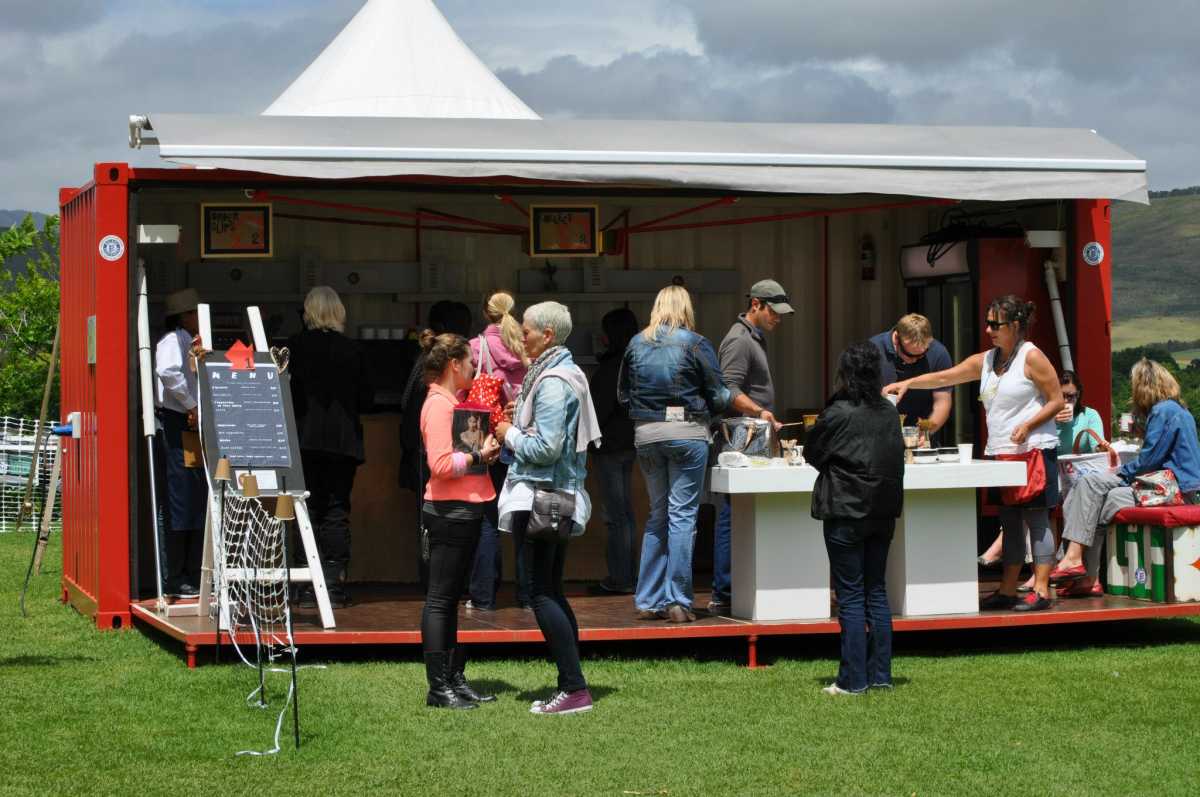 Last but not least, you have to determine what sort of structure to operate your business from. Do you want a gazebo, food truck, repurposed shipping container or camper van?
Food trucks and caravans can be pricey. They can also cost a lot to drive and maintain – but they do allow freedom of movement.
Gazebos and pop-up stalls are low-cost options that can be erected quickly. The down side is that they aren't any good in inclement weather.
If you plan to trade from a particular location for a longer term, a converted shipping container is a good solution. For example, perhaps you've built up your business and found the perfect trading spot, or perhaps you plan to trade for a full season by the beach or near a popular tourist attraction.
A container can be customised to include whatever features are required, from doors to stall windows, electrics, plumbing, sinks, insulation, air conditioning, shelving, fridges and more.
Advantages of containers for mobile catering? They provide proper shelter in all weather, they're spacious and portable, and they're made of durable marine-grade steel – so once doors and windows are locked, they're tamper- and weather-proof.
At Big Box Containers, we rent, sell and – in partnership with other specialists – convert high-quality shipping containers for a range of purposes, including mobile catering units and event spaces. Contact us for a quotation or to find out more, and we'll be happy to help.
Contact BigBox today for a free quote!