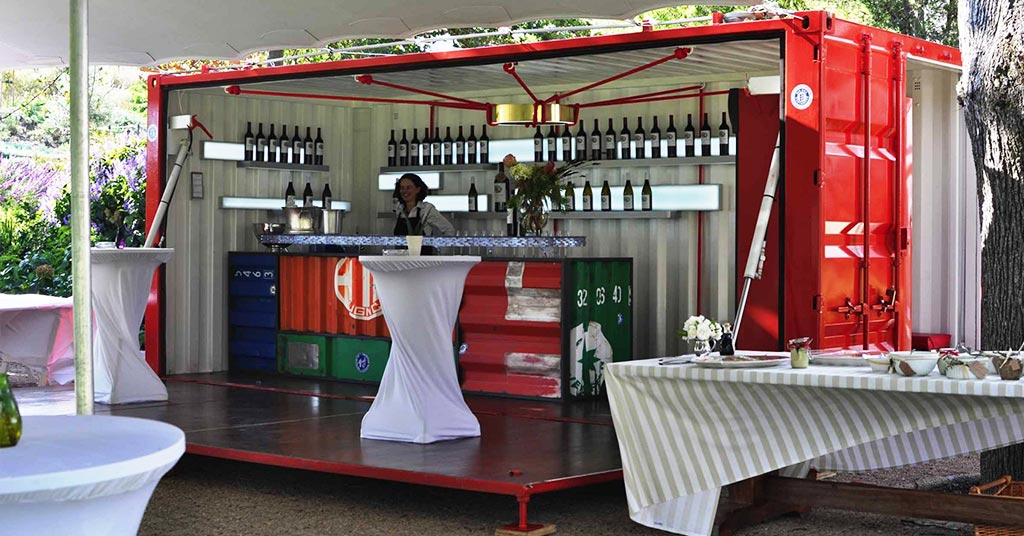 Our newest baby, the object of much planning and designing, has finally arrived. We think that the versatility of our event boxes are its mayor strengths. It is also very funky and fun to use. Big Box Containers, in partnership with die Burger, showcased three event boxes, including our Wine Bar, at this year's Klein Karoo National Arts Festival.
The bar created quite a buzz and was one of the most photographed objects of the festival. If you're in the event planning business, or you're a brand that directly reaches out to your community – your options for outdoor hospitality venues is limited to tents, and…well, tents. With our new wine bar as well as our big range of cold storage containers and ablution containers, we provide the ultimate in canned events! Or more aptly put: "event in a box".
If you are interested in talking to us about container rentals or customized container conversions to address your event needs, please contact our Cape Town Branch for more information.
Contact BigBox today for a free quote!