Hair salons in shipping containers are a thriving and important contributor to local economies in South Africa. That's what an interesting local study confirms.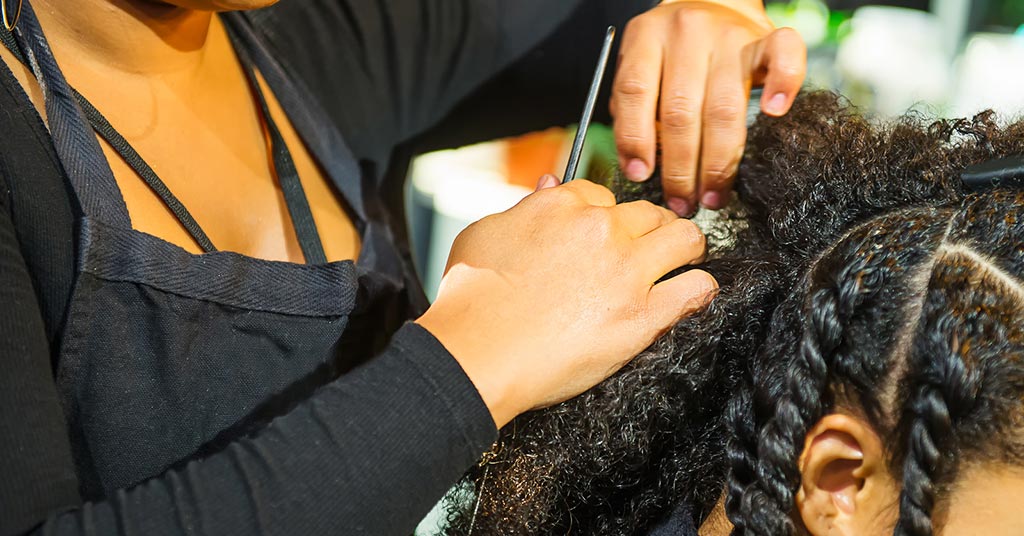 Container salons: thriving contributors to the informal economy
As part of a project called Formalising Informal Micro-Enterprises (FIME), the Sustainable Livelihoods Foundation interviewed over 6,000 small businesses in Cape Town and Jo'burg.
In Cape Town, research sites included the township areas of Delft South, Browns Farm, Sweet Home Farm, Capricorn, Overcome Heights and Seawinds.
Here's what the researchers found:
6.5% of all the micro-enterprises are hair care businesses
the majority of these businesses are operated from shipping containers.
In Delft, the study found that 70% of high street hair salons run from containers.
At the time, a total of 20 container hair salons and barber shops were concentrated in a single small area, called the "barber zone."
What contributes to success for small hair care businesses?
The research identified a number of factors that affect success for small, container-based hair care businesses.
Skill
Number one, of course, is having the skills needed to provide the contemporary African hairstyles that are in high demand. In many cases, these skills are acquired through informal apprenticeships.
Low start-up costs
Successful container hair salons have fairly minimal equipment – mirrors, hair-cutting tools, basic seating – and low staffing needs. So entry and operating costs are fairly low.
Using repurposed shipping containers for hair salons also helps keep costs low. The containers are inexpensive to purchase and can be resold.
Niche markets
Small hair care businesses depend on cultivating loyal followings, based on the reputations they build up over time. According to the Sustainable Livelihoods Foundation, many also rely on cultural networks to build customer bases in niche markets.
Branding
Many container hair salons and barbershops use hand-painted artwork and signage to link their businesses to appealing elements of popular culture. This helps them target specific markets, from hip hop or football fans to African traditionalists.
Location in high traffic areas
Spaza shops, cell phone repair shops and many other kinds of micro-enterprises are scattered fairly evenly across residential areas. In contrast, small hair care businesses tend to do best clustered in areas of high traffic. Examples are high streets and transportation hubs.
Multiple income sources
Along with providing hair styling, many container salons sell hair and beauty products they obtain from wholesalers. Some also get income from rent, charging freelancers to share their workspaces.
Advantages of shipping containers for hair salons
Containers have several advantages for micro-enterprises like hair salons:
Cost: buying or renting a container is less expensive than building from scratch.
Portability: containers are easily moved.
Security: built of marine-grade steel, containers are tamper-proof and weather-resistant.
Space: there's ample space in a container to operate any micro-enterprise, and interiors can be kitted out to look professional and stylish.
Ease of customisation: containers are easy to modify with custom windows, doors and fittings; also, container walls can be painted, for inexpensive but effective signage and branding.
Saleability: kitted out containers for hair salons can easily be rented or resold.
Note that although it's possible to set up a container just about anywhere, city bylaws apply. It's important to check local laws and permit requirements before choosing where to locate a container business.
At Big Box Containers, we rent and sell high-quality shipping containers for a range of purposes, from shops to event spaces, computer centres and ablution facilities. Contact us online or call us on 0861 447 474 for a quotation or to find out more.
Contact BigBox today for a free quote!