Accommodation at multi-day outdoor events and festivals requires special planning, especially if you're to keep sponsors, top athletes, performers and other VIP guests comfortable.
When wind, intense heat and inclement weather set in, tent accommodation often isn't ideal. One solution to consider is container-based accommodation.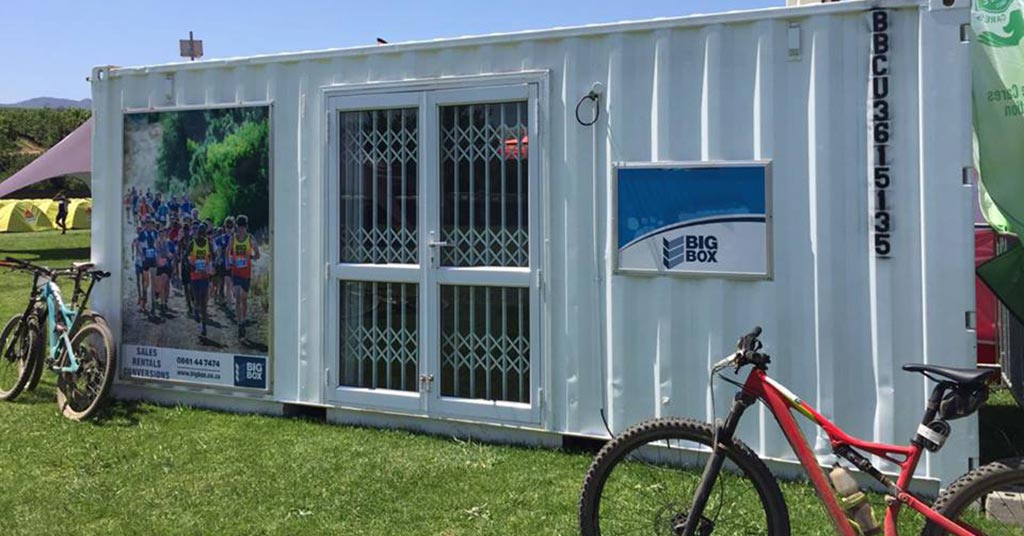 Container event accommodation: spacious and comfortable
Created from repurposed shipping containers, container accommodation can provide:
proper shelter from the elements
comfort, with insulation, air conditioning, electricity, proper lighting and space for real beds, bedside tables and more
privacy and security.
This type of event accommodation is ideal for providing VIP event accommodation at music festivals, wine expos, sports and MTB events and other multi-day events.
Why use container accommodation for your event
One of the key advantages of using container accommodation is its event-readiness. It's quick and easy to deploy, with minimal set-up or dismantling of infrastructure after events.
Containers are designed for road, rail and sea transport. They're portable and easy to install on any site accessible to heavy-duty vehicles.
Containers from Big Box
Big Box Container's core business is supplying 6- and 12-metre steel containers and refrigerated containers, for sale and rent. We also offer ablution containers for events and other uses.
The Big Box container conversions team carries out basic repurposing of units for multiple applications. This includes painting; installing windows, doors and flooring; and fitting power points, air conditioning and insulation.
Big Box has converted 6-metre containers into moveable event accommodation that's comfortable, secure and well-ventilated. Double glass doors with snap-shut security let in plenty of light. They also give guests the option of plenty of fresh air, depending on conditions.
We're also known at local events for our refrigerated container, which keeps event participants supplied with refreshing cold water.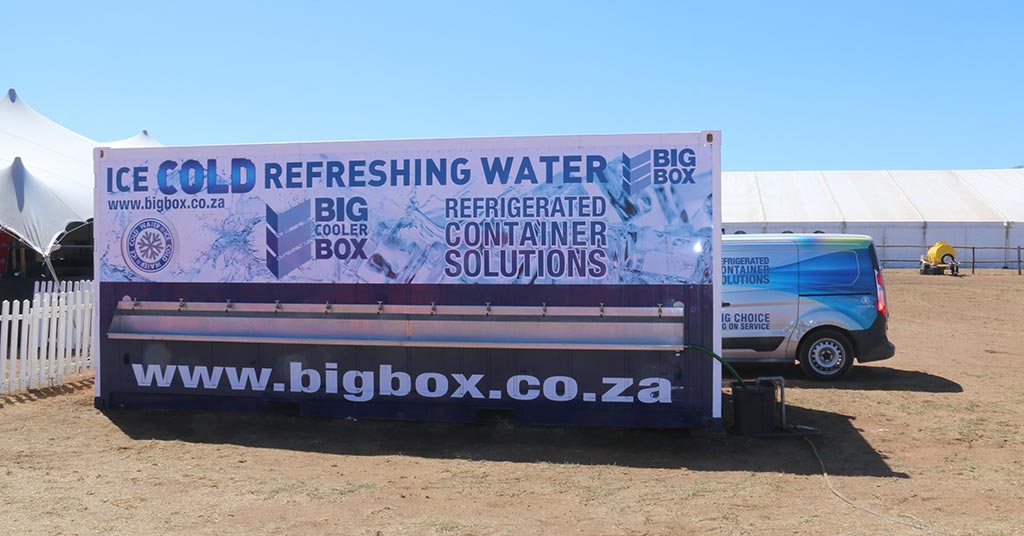 Event ablutions containers
The success of multi-day outdoor events hinges not just on the quality of the accommodation, but on having sufficient, clean ablution facilities.
We offer a helpful ablutions planning guide for festivals and sports events.
We also offer 3-metre, 6-metre and 12-metre ablution containers, for rent or sale. The standard layout includes toilets, urinals, one or more basins and a shower. Ablution units can also be customised.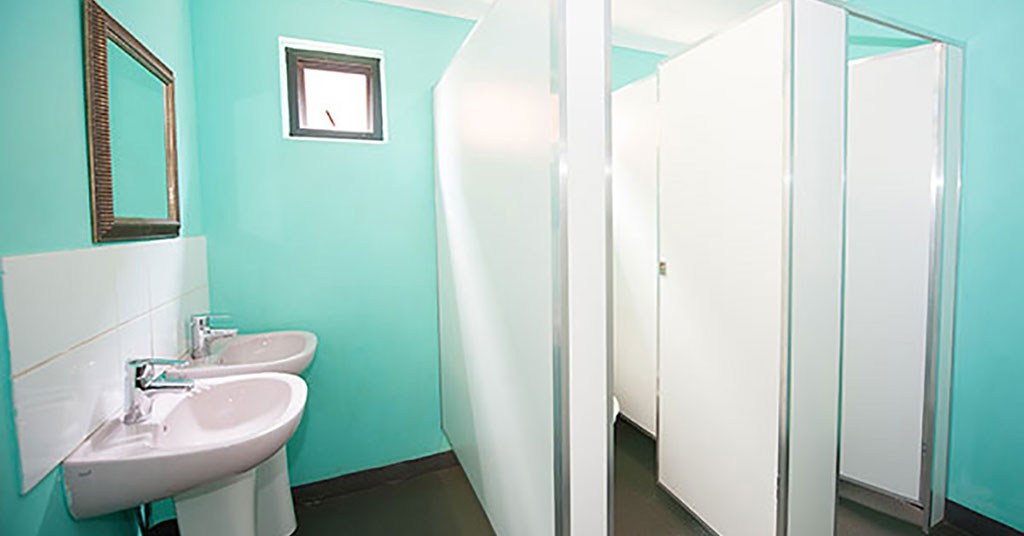 Ablution facilities can be linked to existing sewerage systems, or waste can be contained and disposed of during or after an event.
Big Box Containers rent, sell and convert high-quality shipping containers for a range of purposes, including container accommodation. Contact us online or call us on 0861 447 474 for a quotation or to discuss your needs
Contact BigBox today for a free quote!