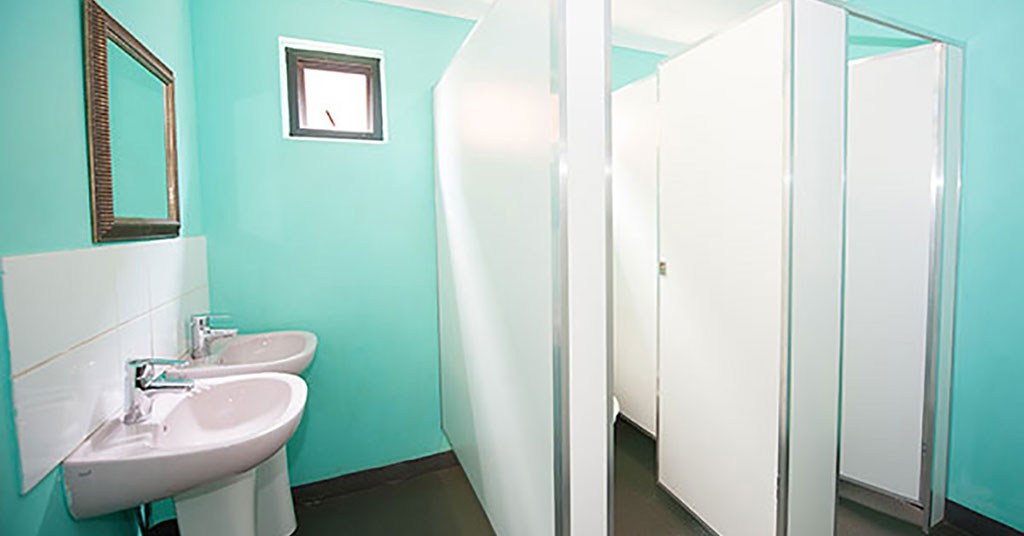 Along with parking, security and food and beverages, ablution facilities are a "make or break" feature of any event.
Careful planning of ablutions for events is vital for keeping guests comfortable and, in the case of public events, for complying with local regulations. Here we offer an ablutions planning guide to help ensure you get your event's "loo logistics" spot on.
Factors to consider when planning ablutions for events
The number and type of ablution facilities you need for an event will be determined largely by four factors:
event type and duration
attendance numbers
usage patterns
whether or not alcohol will be available at the event.
Also bear in mind that it's important to locate ablution facilities where they'll be easy for people to find and use, but sufficiently out of the way that they won't block the flow of foot traffic or compromise the look and feel of key event areas.
The type and duration of the event
Depending on the type and duration of the event, you may need more than standard porta-loos.
For example,
at music festivals or sports events that last for multiple days, people will be more comfortable if they can brush their teeth and have hot showers
visitors to food festivals will appreciate access to hand basins and soap dispensers
formal occasions, like weddings, may call for more lavish facilities, including flushing toilets, mirrors and attractive lighting.
Each guest is likely to need to use the toilet approximately once every three to four hours. The longer the duration of an event, the more ablution facilities you'll require.
Attendance figures
When planning ablutions for events, always start with the estimated maximum attendance figures.
For events involving comparatively large numbers of people, the industry's minimum recommended number of toilets per person is usually one toilet per fifty people (1:50).
In addition, bear in mind that:
if more than half the guests will be women, it's advisable to add at least one extra toilet per 50 people
for men, a 50/50 split between urinals and toilets is typically considered ideal.
For events involving large crowds, like rock concerts or sports events, organisers often reduce the standard 1:50 ratio, for example to five toilets per one thousand people. The requirements will be affected by local regulations and factors like the type of toilet provided.
For a smaller, more intimate event like a wedding, a ratio as high as 1:15 is more comfortable.
If you're involved in planning a public event, always ensure you're aware of any local or municipal requirements. These may help determine the required number and siting of ablution facilities.
Usage patterns
Consider when people will be using ablutions for events and adjust plans accordingly. If guests are forced to use facilities at roughly the same times due to breaks in entertainment or at half- or full-time at sporting events, you'll need more units than you would for functions that allow for any-time access to toilets.
Alcohol – yes or no
The availability of alcohol at an event is a core factor in determining the required ablutions for the event.
Where alcohol will be available, it's standard to anticipate an increase in demand of as much as 13 to 15 percent. In real terms, that means adding at least two extra loos per 50 people.
Top tip: you can use a portable toilet calculator to help take the hassle out of initial ablutions planning.
Location and access
When choosing placement points for ablution facilities, ensure they are flat, preferably shaded and accessible to the vehicles that will be used to transport and service the units.
Also select locations that are easily accessible to guests, and ensure there is at least one amenity that's wheelchair friendly.
Types of portable ablution facilities for events
Once you've figured out the number of units you need, you can select the type of ablution facilities best suited to your requirements.
Options include:
portable loos – economical chemical toilets
self-contained flush toilets – standalone toilets with flush mechanisms and sealed waste tanks
ablution containers – high-end container units in three, six and 12-metre configurations; built-in amenities can include partitioned flush toilets, urinals, hot water geysers, hand basins, soap dispensers, mirrors, lighting and even hot showers.
For more information or to discuss ablutions for events you're involved in planning, contact us at Big Box Containers. We'll be happy to help.
Contact BigBox today for a free quote!