For a quick guide to the fastest-growing economic centres in Africa, look to its ports. As a link between land and sea transportation systems, ports are crucial to the economies of the continent, and not just to those countries along the coast.
Research by SAP Africa suggests that ports are only going to increase in importance. The rate of international trade continues to grow at a rapid rate, and over 90% of all imports and exports in Africa are facilitated by sea.
The biggest ports in Africa
These 7 container ports are the future of economic progress in Africa. Here's a closer look at why.
1. Tangier-Med Port, Morocco
Considering that the Tangier-Med Port only opened its doors ten years ago, it's astounding that it now offers one of the largest port capacities on the continent. Built in response to an expanding import/ export industry in the area, the port accommodates commercial vessels and can handle up to 3.5 million containers.
2. Port of Abidjan, Ivory Coast
The biggest port in the West African sub-region – and the second biggest in Africa – has been welcoming ships since 1951. The facility, which processes the majority of Ivory Coast's industrial turnover, can accommodate 20,000 twenty-foot equivalent units (TUEs), and sees over 600,000 of them each year.
Much bigger ships are able to dock because of the deep-water Vridi Canal.
3. Port of Lagos, Nigeria
Lagos is a major generator of the continent's cumulative wealth. Its primary port is appropriately huge. Also known as Lagos Port Complex, this enormous facility is situated in Apapa, at the heart of Nigeria's economic hub, and is capable of berthing vessels, handling cargo, and stacking and storing goods.
4. Port of Richards Bay, South Africa
On the eastern seaboard of South Africa, some 160km north of Durban, sits the largest coal export terminal in the world. Established in 1976, the port revolutionised what used to be a small fishing village. It now handles an average of 80 million tonnes of coal and other materials, or 60% of SA's combined seaborne cargo.
5. Port of Djibouti, Republic of Djibouti
Situated at the southern entrance to the Red Sea, the Port of Djibouti stands at an important intersection of international shipping lines. As a secure, reliable link between Asian, African and European trade routes, the port plays an important role in receiving bulk cargo deposits from large container ships and redistributing them among smaller, local vessels.
6. Port of Mombasa, Kenya
One of the oldest surviving ports on the continent, Port Mombasa is referred to as "the city of merchants", as its construction can be traced back to before the arrival of Portuguese explorers in the region. The port is served by not only local businesses but those from Uganda and Tanzania as well, via a railway service, and provides those traders with a direct link to 80 ports across the world.
7. Port of Durban, South Africa
Located in the midst of the city's central business district, the Port of Durban is sub-Saharan Africa's largest shipping terminal and the fourth-largest container terminal in the Southern Hemisphere. Also known as Durban Harbour, it's on record as having handled a staggering 2.5 million TEUs in 2012.
What we offer at Big Box Containers
At Big Box Containers, we don't offer port management or services, but we do love ports. That's because our core business lies in providing South Africans with high-quality shipping containers and reefers – refrigerated containers ideal for temperature-sensitive items.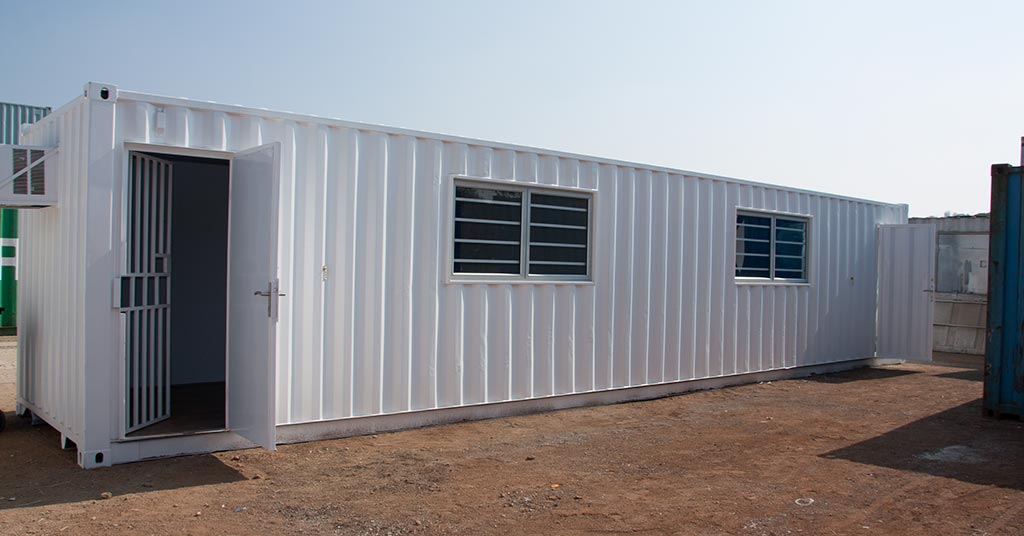 We're also experienced in converting containers for a range of purposes, from housing to event spaces to computer centres. We work with other experts, from architects to electricians, to ensure that each project meets stakeholders' unique requirements.
Contact us to find out more or discuss your needs.
Contact BigBox today for a free quote!