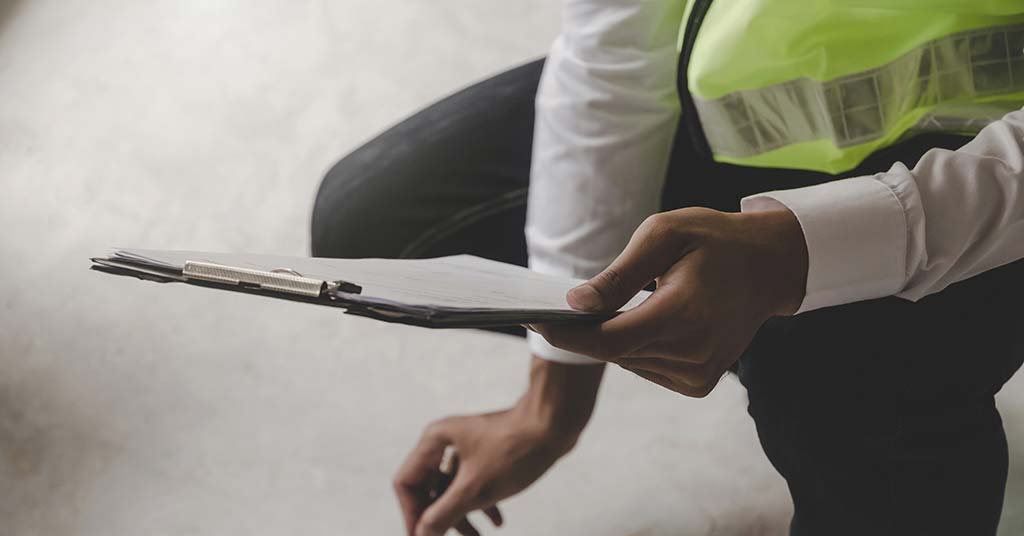 Buying a shipping container can be a significant investment, and it's far too easy to get ripped off if you don't know what to look out for. At Big Box, we know containers from top to bottom, front to back. Our handy check list will show you what to check and what questions to ask when looking to buy a shipping container, so you don't end up with a total loss.
Inspecting a shipping container: The physical checklist
This is a list of all the physical attributes to check when inspecting a shipping container you plan on buying.
Major rust
If the container you're looking at is second hand, surface rust isn't the end of the world. Look for major rust spots that penetrate further than just the top layer. If in doubt, tap the rust spot with a hammer and see if any rusty flakes or chunks fall away.
Holes
Holes might seem like a big no-no, but it does depend on what you're using the container for. If the holes coincide with an area that you're going to cut away, then it shouldn't be a problem. Holes in the floor or ceiling might be more of an issue. From the inside, you can easily check for holes by closing the doors and seeing if any light shines through.
The roof
The best way to inspect the roof is to get on top of the container so you can have a proper look for holes, major rust, gaps in the seams or any other defects. If this isn't possible, try to take photos or video using a selfie stick or a drone.
Doors and locks
If the doors are still needed, make sure that they swing all the way open and close without leaving gaps. The bottom of the doors is a hotspot for rust, so give that a look as well. Locks should also latch properly and be free of excessive rust.
The floor
No matter what its intended use, the floor is your container's foundation. Some wear and tear, such as minor stains and scratches, is normal but be on the lookout for deep gouges, holes, major rust or delamination.
Before you buy a shipping container: Questions to ask yourself
Before you even decide to look for a container, you need to ask yourself the following.
Should I get a new, used or refurbished container?
A brand-new container can be a costly investment, so consider a used or refurbished container. This will depend on your requirements and what the container will be used for.
What is the purpose of the container?
You'll need to know exactly what the container's purpose will be before you start looking. A storage container will need to meet slightly different requirements to one that will be converted into a living space, for example.
What size container do I need?
Containers come in a few standard sizes, so consider what size you need before you start looking. Sizes include 3-, 6- and 12-metre lengths, 2.6- or 2.9-metre heights and 2.4-metre widths.
Inspecting a shipping container: Questions to ask the seller
This is a checklist of questions to ask the seller about the container's history when inspecting a shipping container.
How old is the container?
If this information is pertinent, ask when the container was manufactured and how many previous owners it has had. If the container still has its CSC plate, this should display the manufacture date and maintenance schedule.
What was it previously used for?
Make sure the owner can tell you what the container was used for, especially if you suspect it was used to store dangerous or corrosive chemicals.
Has the container been modified?
Modifications to the container might be obvious by just looking at the container, but it still can't hurt to double-check.
Has the container been seriously damaged?
Ask if the container sustained any major damage during its lifespan. Also, check if there was ever any major repair work done on the container and, if so, by whom.
At Big Box Containers, we sell high-quality steel shipping containers for a range of purposes. Contact us online or call us on 0861 447 474 for a quotation or to find out more.
Contact BigBox today for a free quote!