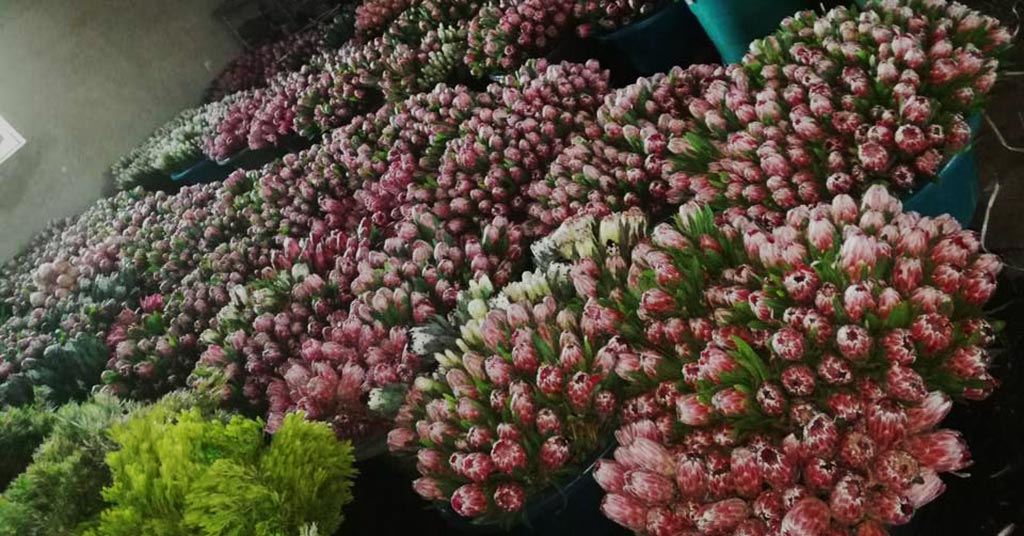 Each year, the town of Cullinan, just outside Pretoria, hosts the popular Protea Cullifest – a proudly South African event that combines a dazzling showcase of Protea flowers with a three-day music and theatre festival.
This year's Protea Cullifest was the largest in the event's 18-year history, and Big Box Containers was proud to be there.
The challenge: keeping 30 000 proteas in tip-top condition
The 2018 Protea Cullifest showcased upwards of 30 000 Proteas, easily qualifying the event as the largest festival of its kind in the world.
The flowers, which were donated by Doornkraal Proteas, take time to set up, with the extra challenge that they need to be kept pleasantly cool if they're to look their best for the show.
This is where Big Box stepped in, sponsoring refrigerated shipping containers to store the flowers in the lead-up to the event.
Refrigerated containers – also called reefers – are most often associated with the transport and storage of chilled or frozen food products. However, they're also ideal for storing other temperature-sensitive items, including flowers.
Ahead of the Protea Cullifest, they kept the proteas at an even temperature of +16 Celsius, ensuring that the flowers were set to dazzle over the weekend event.
What we enjoyed at this year's Protea Cullifest
At the Protea Cullifest, Proteas may be the leading stars – but every year, they share the stage with some of SA's most popular musicians and actors.
This year, event-goers enjoyed performances by Bobby van Jaarsveld, Steve Hofmeyr, Jak de Priester, Dewald Gouws, Elizma Theron, Josh Ansley, Fatman and more.
Among the other attractions at the event were stalls selling food, crafts and other items, a wine and beer tent, fairground rides, special activities for the kids and, above all, the opportunity to relax, socialise and have fun with family and friends.
Best of all? Proceeds from the Protea Cullifest go to good causes. They're split between The HelpNet fund, which provides abused children with safe houses, and community feeding programmes run by the NG Kerk Premiermyn in Cullinan.
We look forward to next year's Protea Cullifest!
Advantages of refrigerated containers for storing produce at events
Refrigerated containers are ideal for storing fresh produce, flowers and other temperature-sensitive items at exhibits, festivals, fairs and other events because:
they're easy to move to almost any location
they're weather-resistant and tamper-proof
they maintain goods at even temperatures, from -20 degrees and up
they're available for rent, making them convenient and cost-effective.
For more information about the containers we offer or to discuss your storage needs, contact us online or call us on 0861 44 7474.
Contact BigBox today for a free quote!