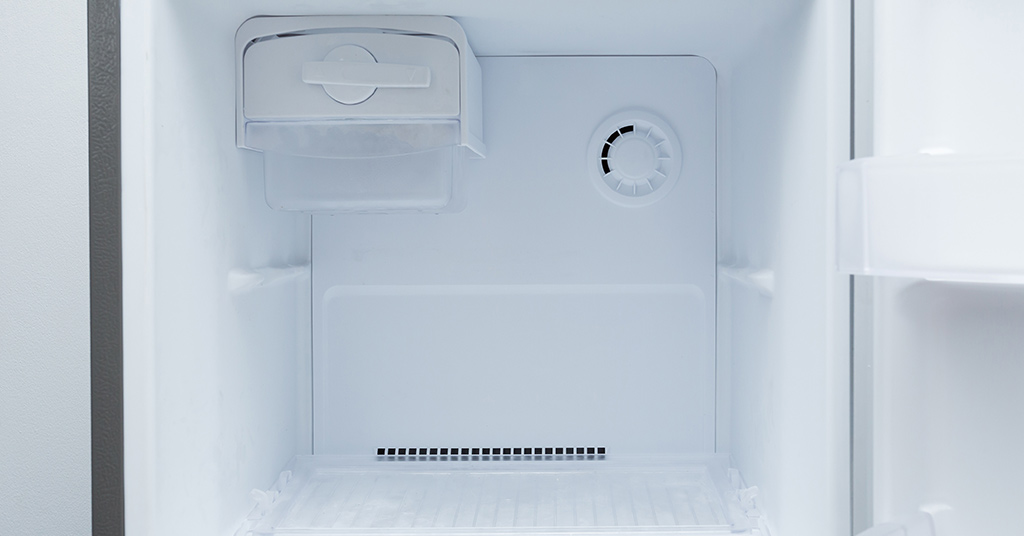 Special refrigerated shipping containers called reefers are ideal for moving temperature-sensitive cargo, whether by sea, truck or train. It's thanks to reefers that we can enjoy fresh produce, sourced from anywhere in the world, all year round.
In addition, more and more companies are realising the benefits of using refrigerated containers in stable locations, either on or off their business sites.
Why use a shipping container for refrigeration?
Made of maritime-grade steel, reefers are designed to be tough. They can withstand harsh weather conditions, are vandal-proof and can easily be transported from one location to another.
Purchasing reefers is cheaper than constructing "brick and mortar" cold storage units. Reefers also provide efficient, effective refrigeration, and are easy to clean and keep hygienic.
How refrigeration works in shipping containers
In general, the refrigeration system inside a reefer will draw in warm air from the container, cool it down, and then blow the chilled air back into the container. To ensure that there is enough air circulation in the unit, the floor has ventilation grates.
An airflow channel is also created by mounting goods on pallets, to form a space between the cargo and the container floor. In addition, the side walls of the container are made from corrugated steel, which ensures satisfactory air flow. Usually the upper 12 centimetres or more of the container space is kept open to allow air to circulate.
Integral units also allow for an exchange of air between the container and the outside environment. This ensures the removal of gases, such as those released during the transportation of fruit.
Both the air supply and air temperature are measured and monitored in refrigerated containers, either digitally or manually.
Cryogenic cooling
When transportation time is fairly short, frozen carbon dioxide ice or liquid nitrogen is sometimes used for cooling. This cryogenically frozen gas slowly evaporates, cooling the container as this occurs. The container will remain cool for as long as there is frozen gas present in the system.
This technique has been used in rail transportation for years, and can provide up to 17 days of temperature-regulated refrigeration.
Because they require no external power source, cryogenically-cooled containers can be transported on any vessel that can accommodate dry shipping containers.
Redundant refrigeration
Valuable, temperature-sensitive or hazardous cargo requires complete reliability when it comes to refrigeration in transit. A redundant refrigeration system is perfect for transporting these goods. It consists of both primary and back-up refrigeration units.
If the primary unit fails, the secondary unit will start automatically. These units are also usually fitted with one or more diesel generators for back-up power supply.
Refrigerated container dimensions and power supply
Reefers are generally 6 to 12 metres in length, with the same dimensions as dry shipping containers of the same size. However, a portion of the volume of a reefer is needed to house the refrigeration unit and ventilation equipment.
When transported by ship, reefers are generally connected to the on-board power supply. In some cases, however, they have their own power packs, equipped with fairly large diesel generators. These may be used when no other power supply is available, or if there isn't enough capacity to connect an entire shipment of containers.
For road and rail transportation, reefers are usually powered by a generator.
Advantages of using refrigerated containers
More and more mobile catering businesses are making use of refrigerated containers because they provide a convenient way to store and transport food when there is insufficient refrigeration on-site.
Restaurants make use of refrigerated shipping containers, for example to expand their existing cold storage or to store raw foods such as seafood, eggs and poultry, which have to be stored separately from ready-to-eat foods.
Refrigerated containers are also ideal for seasonal harvest storage and for cold storage for retail purposes.
As well as being tough and easy to transport, refrigerated shipping containers offer reliable, efficient refrigeration, ensuring that temperature-sensitive items stay undamaged. When you need to expand your cold storage space, you can simply add another container.
Refrigerated containers from Big Box Containers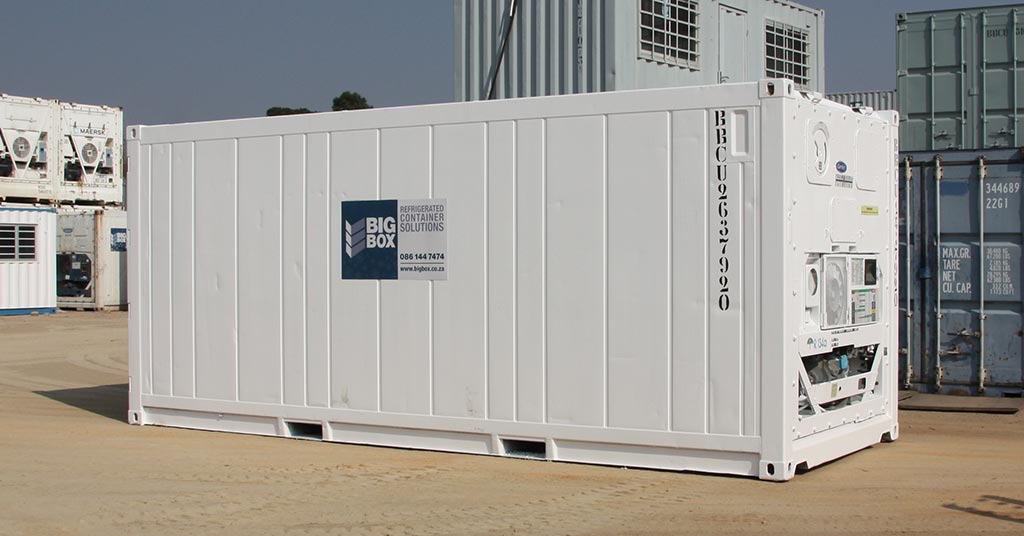 At Big Box Containers, we have nearly two decades of experience in providing and customising refrigerated containers, for sale or rent. We also specialise in converting containers for a range of purposes. Contact us for more information or advice on how best to meet your refrigeration needs.
Contact BigBox today for a free quote!