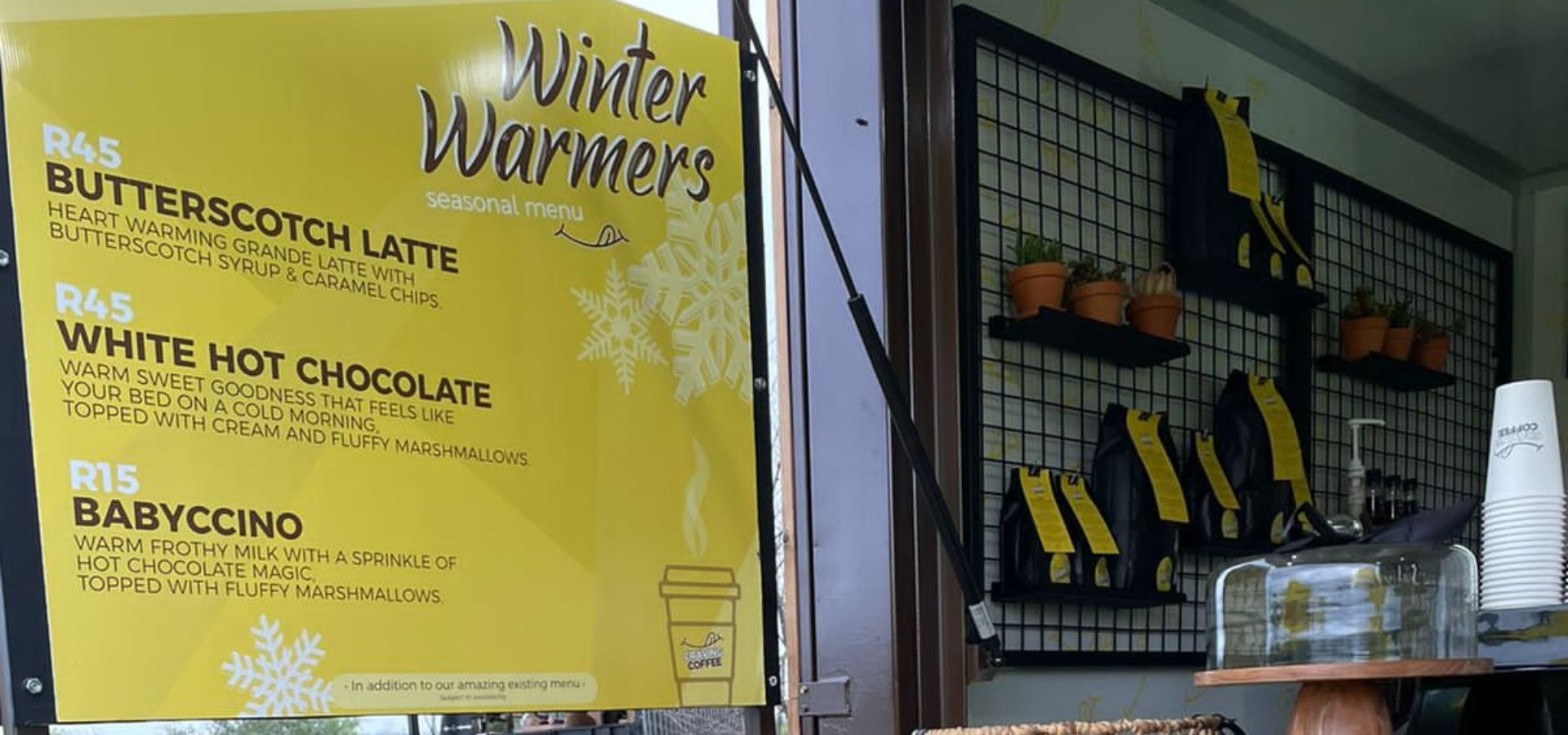 Craving Coffee, an upcoming container coffee chain franchise, is making its rounds in the coffee industry in South Africa.
As coffee-loving entrepreneurs, Craving Coffee started from humble beginnings and launched its business using a converted panel van that targeted neighbourhood food markets in September 2019. Food markets quickly posed challenges for the franchise model which lead them to explore alternative solutions, enabling them to tap into a bigger captive audience. Exploring a more permanent solution ultimately prompted them to investigate shipping containers, ensuring that they keep to their business model in that the Franchisees investment can be relocated should the location not work.
Craving Coffee needed a container partner who understands containers, understands the quality workmanship they are after, believes in their business model and loves the whole coffee concept. This is where Big Box jumped out of our Big Box, streamers and all saying "Ta-Da!" They found their perfect match. As their sole container supplier, Big Box has been instrumental in setting them up for future success.
"When the opportunity comes to work with a company that shares your vision and that is the best in the business, you have to grab it with both hands." – Craving Coffee
Craving Coffee currently has 3 outlets in Pretoria and 1 in Stellenbosch. They are opening another 3 container Franchise outlets in the next two months of which 2 are in Pretoria and 1 in Hartebeespoort. They aim to have 10 outlets by the end of 2022, open another 15 in 2023 and grow their business to 100 stores in the next 7 years across South Africa.

Craving Coffee is the perfect Franchise business. It operates in an industry that will show growth and is affordable to buy, simple to operate and can be moved should the location not work which means your investment is safer than with a traditional coffee shop.
Craving Coffee's mission is to give customers great coffee and put a smile on their customer's faces.
Big Box Containers are for our South African people. If you can dream it, we can do it!
At Big Box Containers, we're happy to customise containers to meet clients' specific needs. We're experts at preparing containers for a range of purposes, from offices to event spaces, kitchens and ablution blocks. Visit our website at www.bigbox.co.za or call 0861 44 74 74.