As the latest in a long line of incredible structures built from shipping containers, the Ras Abu Aboud Stadium in Doha doesn't disappoint.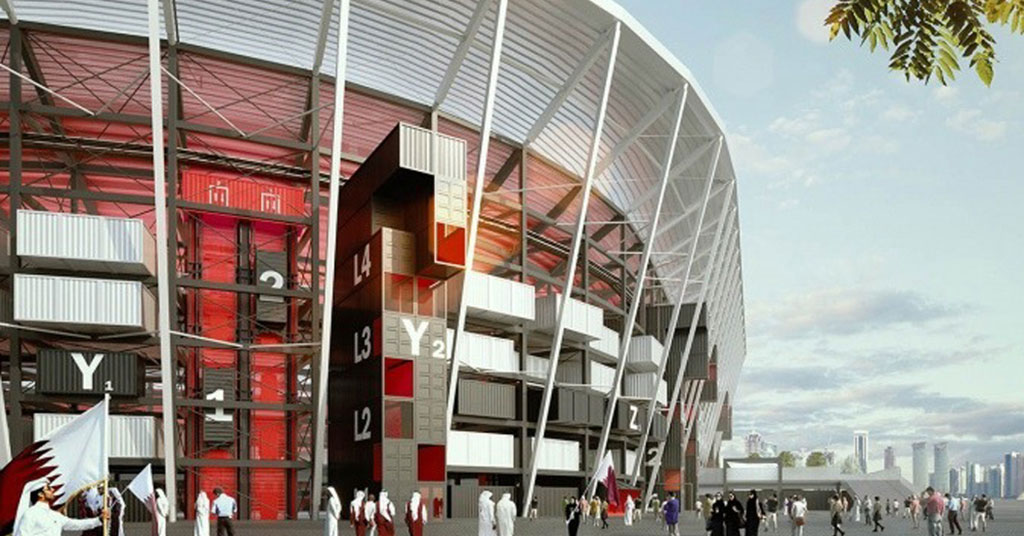 Conceptualised as one the stadiums for the 2022 FIFA World Cup in Qatar, this remarkable stadium will seat 40 000 people. Even more incredibly, it is designed to be entirely dismantled once the World Cup is done.
What makes the stadium special
The Ras Abu Aboud stadium will be the first World Cup venue to be completely dismantled and repurposed. It was designed this way because Qatar won't need it after the World Cup tournament. All the parts are coded to make disassembly and reassembly easier.
The hope is that the stadium will go on to benefit other countries in need of temporary venues for large sporting tournaments. Once the World Cup in Qatar is concluded, the area that stadium occupies will be used for a waterfront development with retail space and a large public park.
Progress on the stadium
Roughly 100 containers and 27,000 tonnes of steel will be used to construct the stadium. By the time it's finished, the stadium will have taken 4.5 million labour hours to complete. Work began on the stadium in 2017 and it is expected to be finished by the end of 2020.
Excavations on the site are complete and foundations have been laid. Work has started on the drainage network and other utilities. At the same time, the shipping containers that will be used to build parts of the stadium are busy being manufactured.
Once completed, the stadium area will be accessible by three separate roads and will also be linked to the Doha Metro Gold Line. The stadium is also a convenient 1.5km from Doha's Hamad International Airport.
Sustainability
The stadium's revolutionary design was specifically conceived to be more sustainable than traditional building methods. This approach also means the construction costs and timeline are significantly reduced.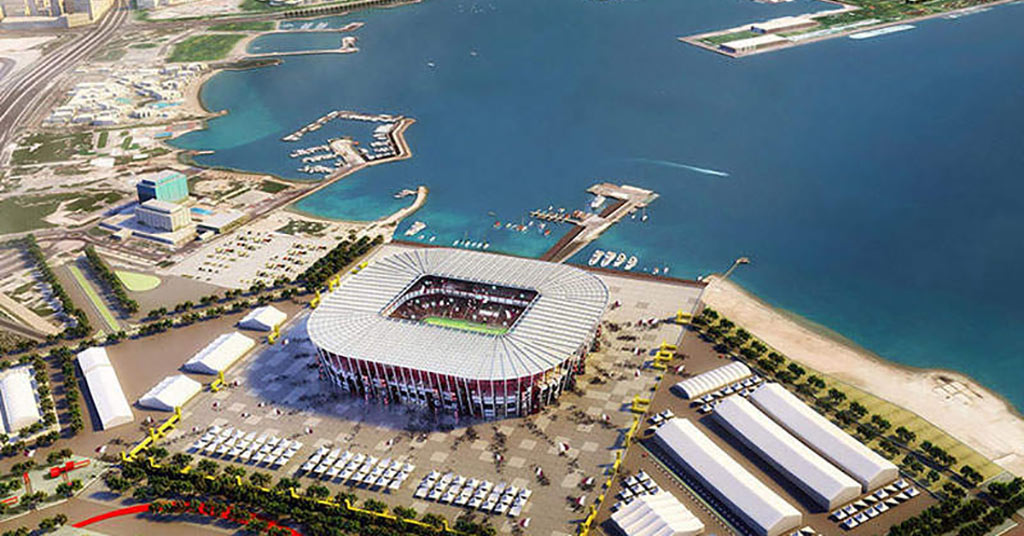 The reduced carbon footprint is largely due to the reduction of building materials by utilising shipping containers as building blocks. Once complete, the stadium is expected to earn a four-star Global Sustainability Assessment System (GSAS) certificate.
Big Box Containers is one of the largest suppliers of shipping containers in Africa. We've been in operation for more than 20 years. Contact us for more information or use our online cost estimator to get an instant provisional quote for a 6- or 12-metre shipping container.
Contact BigBox today for a free quote!