Big Box Containers is delighted to introduce Flatpacks, our latest collaboration with Container Conversions. These innovative solutions offer the perfect solution for versatile, sustainable extra space – an ideal addition to our ever-expanding range.
Constructed from cold rolled steel frames and insulated chromadek panels, these units are not only strong but also attractive. Their flatpackable design allows for considerable savings on transportation costs, as up to four of them can be transported in the same space as one standard 6-metre shipping container. The units are then erected on-site and are very easily joined and stackable up to 3 storeys, allowing for larger units as well as space savings, while still being easily dismantled for redeployments elsewhere as either the original unit or smaller individual units.
Up to 80% of our Flatpacks are produced locally which allows us to use tried and tested materials while promoting local businesses and controlling the quality of the units produced.
Flatpacks are the perfect solution to the following space requirements:
Classrooms

Ablutions

Guard huts

Recreational facilities

Luxury offices / Office complexes

Camps

Boardrooms

Kitchens

Restaurants / Mess halls

Accommodation units / Houses

Hospitals / Clinics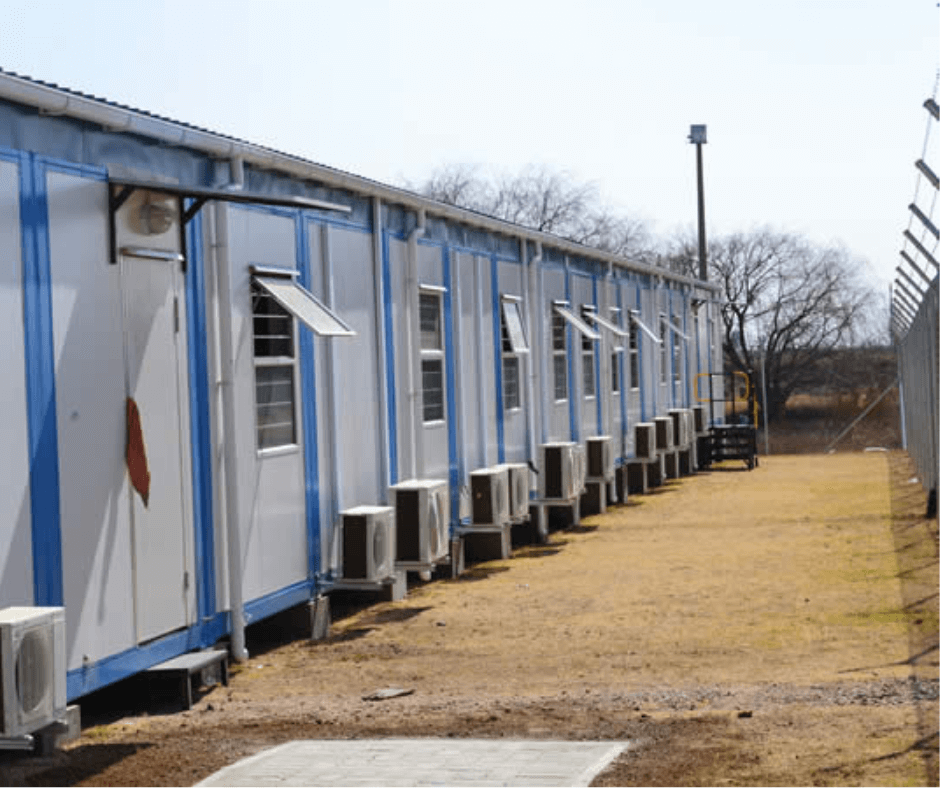 Big Box Containers' new geographical reach promises brighter prospects and opportunities within the bustling Durban business landscape. We are eager to dig in with affordable container solutions that will take your business from big to biggest.
Contact us today for more information or visit our website www.bigbox.co.za.
#GeographicalReach #BigBoxContainers #ContainerConversions #Innovation #AffordableAdditionalSpace