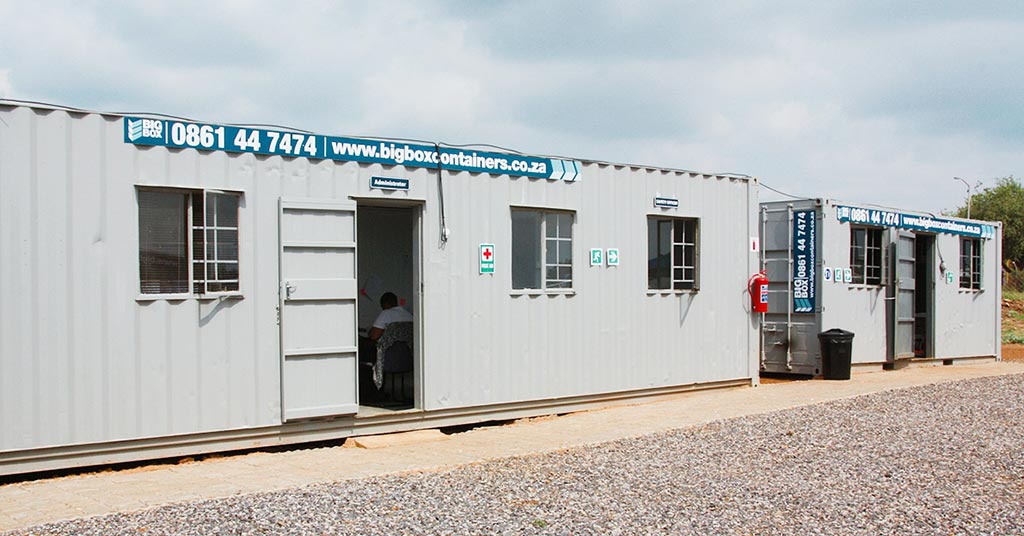 A comprehensive strategy to meet construction deadlines looks at all aspects of a project, and secure onsite storage is an essential component.
We take a look at why portable storage solutions are central to a well-organised construction site, and offer solutions.
Site security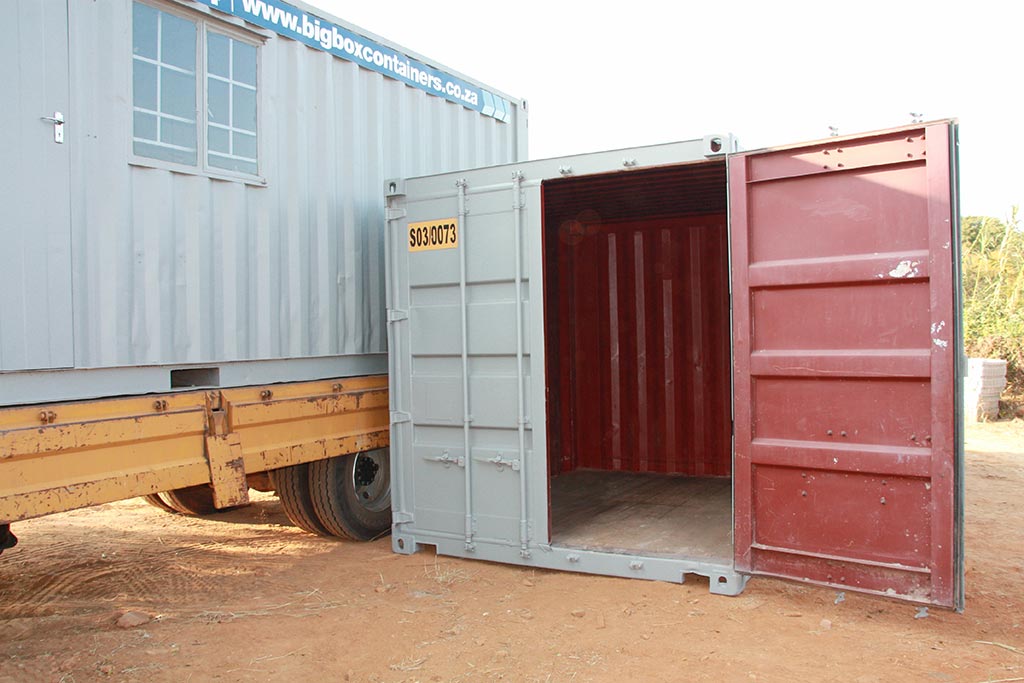 Theft of tools, equipment and supplies from building sites has reached epidemic proportions in South Africa. It has been estimated that construction site theft costs the country more than R6 billion a year.
Petty criminals steal materials for their own use. In addition, there has been an alarming increase in the number of sophisticated syndicates that are systematically looting poorly managed and unsecured sites.
According to a recent report, 62 percent of stolen goods are never recovered. Losses on this scale have dire consequences for the industry.
Apart from the costs of replacing the tools and supplies, there's the ripple effect of escalating insurance premiums and lost productivity.
A solution: steel storage containers
Coupled with enhanced lighting and perimeter fencing, steel storage containers are cost-effective and practical solutions. Constructed from marine-grade steel, they are tough, durable, fully lockable and tamper-proof.
Containers are typically available in standard lengths of 6 or 12 metres, and offer sufficient storage space for several heavy duty motorised tools and equipment, plus materials. Concrete mixers, coring machines, heavy duty saws and drills, scaffolding and even utility vehicles can be safely stowed and locked away, overnight and whenever not in use.
Site organisation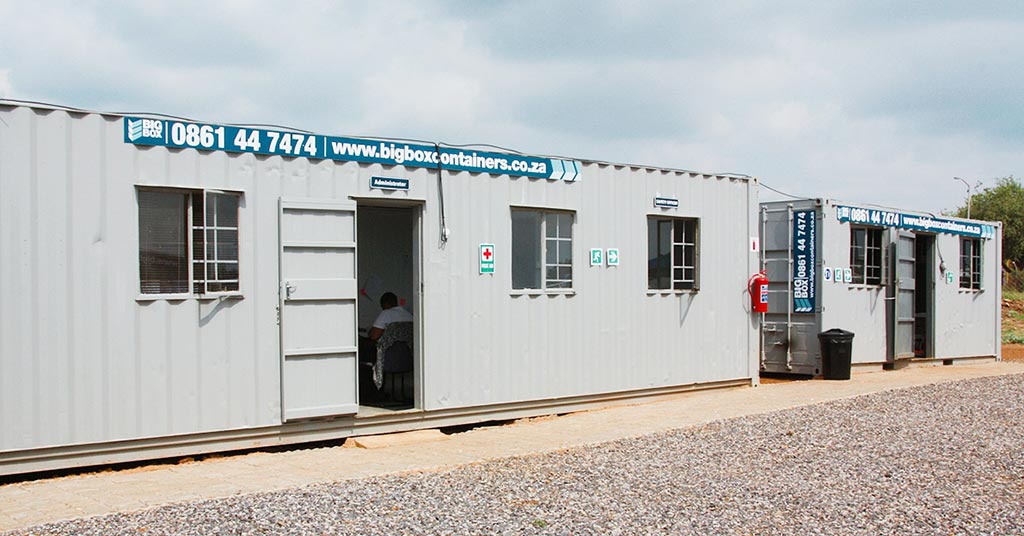 A well-run construction project relies on the timely procurement of equipment and supplies. Buying and hiring as you go is much more expensive, and can lead to costly delays in productivity.
With as much as 57 percent of construction workers' time spent trying to find tools or equipment, or hanging around waiting for the supplies to be delivered, it's little wonder that few projects meet pre-defined targets.
Portable storage solutions allow project managers to source, sort and store supplies for each team long before construction begins.
A solution: modular customisable containers
Steel containers are ideal for organising and storing a range of tools, equipment and materials. They're modular, mobile and available in different sizes. They're also readily scalable – if more space is needed, simply add another container – and can be stacked to save space.
Each container can be fully customised to suit site-specific storage needs. For example, this may involve adding compartments, shelves, lockable units and conventional walk-through doors.
Onsite offices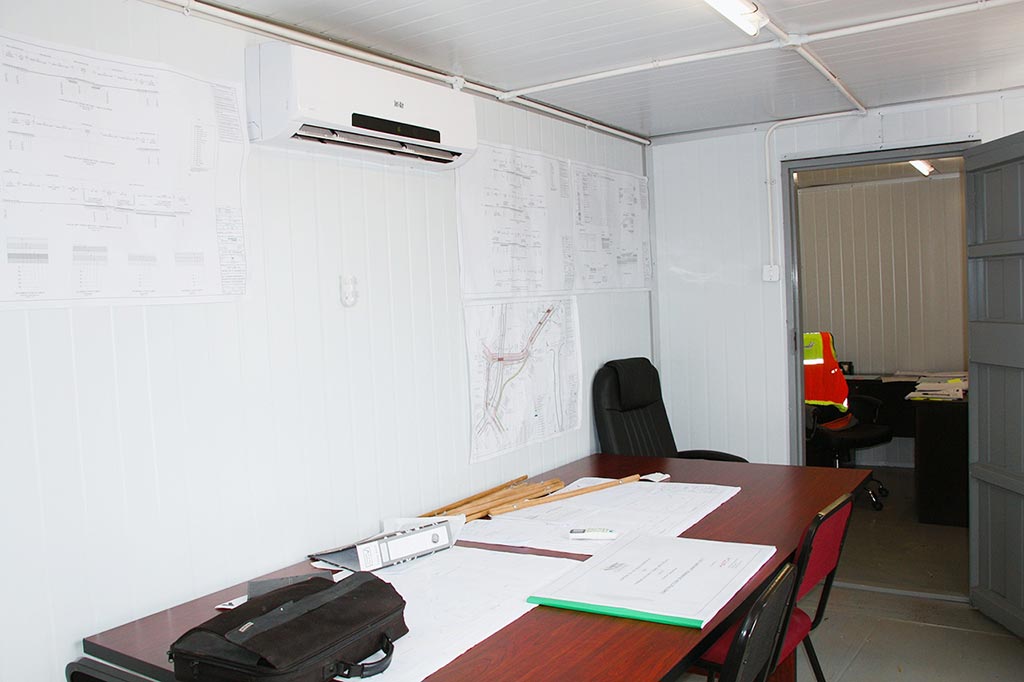 Ideally, site managers should be onsite and readily available throughout a construction project.
Having the required documentation, such as order forms, invoices, site reports, designs and drawings, at hand is a vital component of the job. Being available to coordinate and supervise workers, liaise with clients and make safety inspections, is as important.
As a result, a comfortable, secure and suitably equipped site office is essential.
A solution: secure site office containers
Steel containers can easily be converted to provide onsite offices. Lockable doors, windows, electrical points, shelving, insulation and even carpeting can be added, according to client specifications.
Container offices can be moved from site to site, and if additional office space is required as a project progresses, a second or third office module can be delivered. This is a smart and secure site office solution for both small and large construction sites.
At Big Box Containers, we rent, sell and convert high-quality steel shipping containers that are ideal for use on construction sites. Contact us to discuss your construction site storage requirements and we'll be happy to assist.
Contact BigBox today for a free quote!