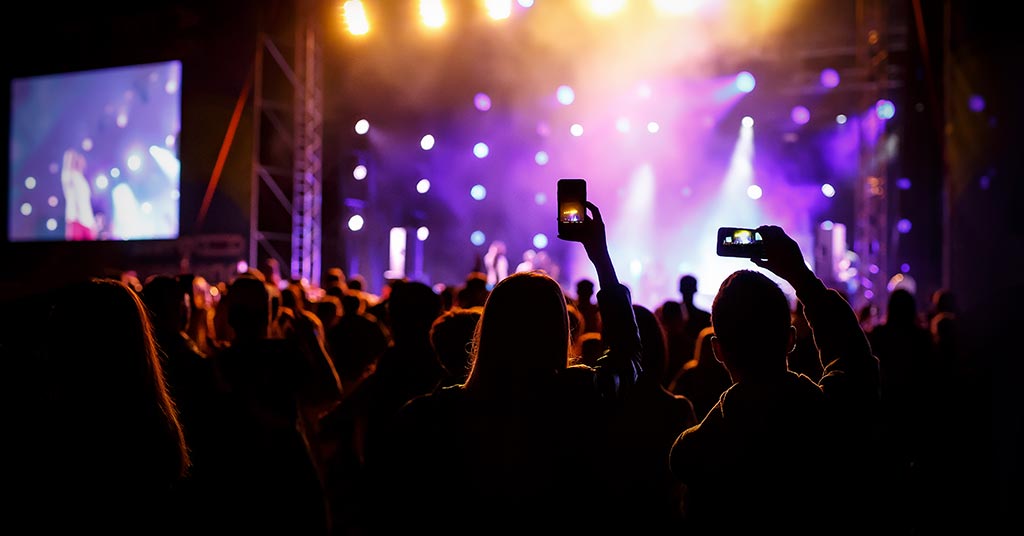 Often, portable refrigeration is a necessity for events.
At festivals, concerts, markets, multi-day sport competitions, flower shows, weddings and other events, large-scale chilling capacity is required to keep perishable items fresh. Similarly, wine, beer, champagne and soft drinks have to be kept cold and palatable.
When events are held outdoors, this can become a bit of a headache – but reefers provide a good solution.
Reefers: portable refrigeration for events
At Big Box Containers, we supply 6- and 12-metre reefers – portable, refrigerated containers, which are ideal for indoor and outdoor events. They've available for both rent and sale.
These marine-grade refrigeration units are purpose-built to store and transport temperature-sensitive goods.
Each refrigerated container is insulated, lined with food-grade stainless steel and fitted with aluminium flooring, which is hygienic and easy to clean.
Broad temperature range
Our refrigerated containers have built-in cooling systems that can maintain even temperatures anywhere in a range between -20 to 10 degrees Celsius.
They can be used to keep temperature-sensitive items either chilled or frozen.
Instant refrigeration space for SA events
One of the advantages of using reefers as refrigeration for events in South Africa is the versatile power supply system.
Units can be plugged into an existing power supply or have clip-on generators attached, to provide instant temperature-controlled storage space.
Fresh produce refrigeration tips for event organisers
To ensure fresh fruit and vegetables retain their colour, crispness and flavour, it's essential to keep them chilled. Similarly, flowers need a cool environment to stay at their best.
Different types of fresh produce have different optimal temperature and humidity requirements.
When events are short in duration, it's generally fine to store perishables at one constant, low temperature.
For multi-day events, it's likely you'll need to provide different temperature environments for different types of food items.
One advantage of a reefer is that you can section it off and
See our previous article covering guidelines for storing fresh produce for some tips on refrigeration of produce at events.
How to keep flowers fresh at multi-day events in South Africa
Most fresh flowers last best when stored at a temperature of around 1 to 3 degrees Celsius. Also, flowers last longer when the relative humidity in the refrigeration unit is approximately 95 percent.
Reefers are perfectly suited to storing flowers.
At the 2018 Protea Cullifest – the largest festival of its kind in the world – our refrigeration units were used to keep more than 30,000 proteas in peak condition.
With a little bit of preparation and care, you can extend the freshness and longevity of flowers. Along with keeping flowers cool, re-cut the stems, add the right preservatives to the water and ensure cut flowers are dry and disease free.
Why use Big Box Container's portable refrigeration for events?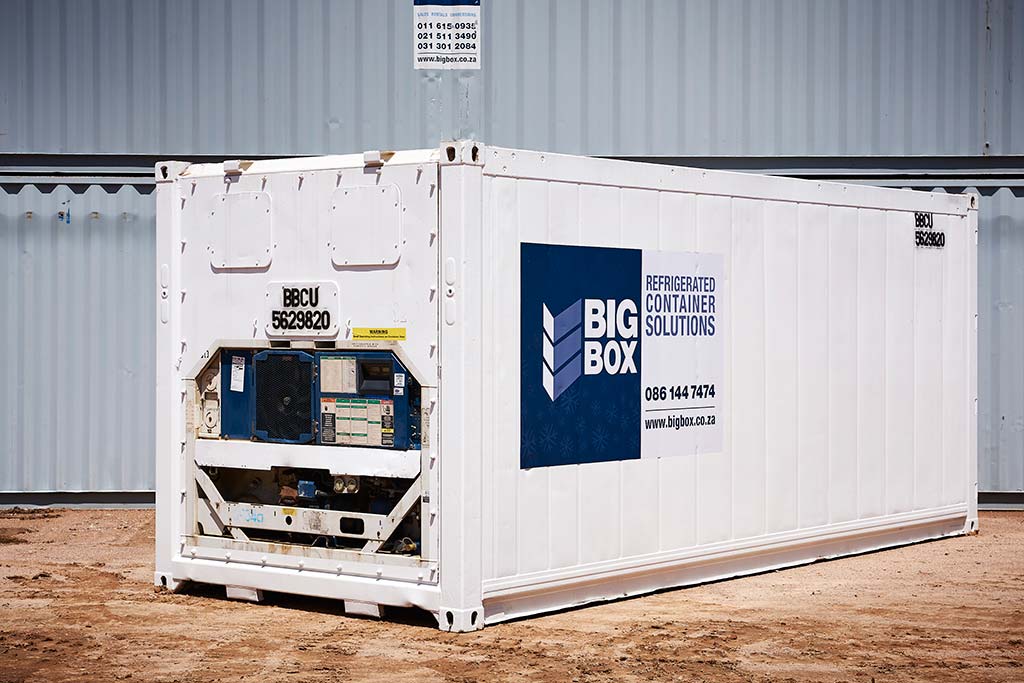 Our reefers offer ideal portable refrigeration for events in South Africa, from music festivals to outdoor trance parties, farmers' markets, weddings, flower shows and expos.
Advantages of reefers for events:
available for rent
portable and quick to deploy, even in remote locations
versatile power supply systems
secure and weather-proof
large, walk-in storage capacity
hygienic and easy to clean.
We rent, sell and convert high-quality shipping containers for a range of purposes, and are a leading supplier of refrigerated containers in Gauteng and the Western Cape. Contact us online or call us on 0861 447 474 for a quotation or to discuss your needs.
Contact BigBox today for a free quote!