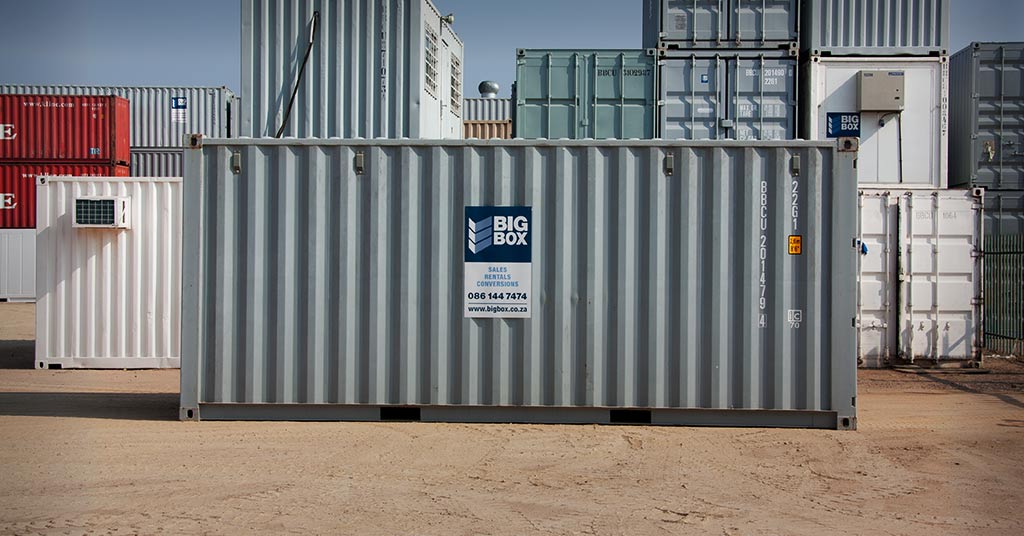 Big Box Containers now offers online container prices for both 6- and 12-metre steel shipping containers, via our new online container quotation tool.
This gives immediate access to estimates of how much our shipping containers cost, based on the specifications you provide.
Selectable customisation options
When using our online tool to get a quote for a 6 or 12-metre container, you can choose from a number of options.
For example, you can choose to opt for:
installation of an electrical distribution board, wiring and power points
addition of windows and doors
exterior priming and painting (this is free except when unusual paint is required)
full or partial insulation of the container
installation of air conditioning
transport of the container, based on kilometres to the destination.
The options you select will automatically be accounted for and reflected in the online container price you're given.
Warning: be wary of shipping container fraud
The soaring popularity of shipping containers as site offices, classrooms, restaurants and dozens of other applications, has led to a spike in phishing and container fraud.
Fraudsters are scamming people out of large amounts of money, and getting hold of sensitive information, like bank account details, at the same time.
Their usual modus operandi is to set up a professional-looking website offering brand new shipping containers, at ridiculously low prices.
The terms are always full payment prior to delivery. Once the cash is paid into their bank account, they simply withdraw the money, close the account and disappear.
The container is never delivered, and it's almost impossible to track the offenders down, and hold them to account.
Avoid being scammed: watch out for red flags
South Africans can avoid being scammed by looking out for a few obvious signs.
It's best not to do business with an online container supplier who lists only a mobile telephone number, refuses to meet in person or won't let you inspect the container beforehand.
Rather deal with companies that have:
an established track record in the business
a list of contactable referrals
a good reputation online
a physical address where potential customers can view units.
Big Box Containers is one of the largest suppliers of shipping containers in Africa. We've been in operation for more than 20 years, and have branches in Cape Town, Johannesburg and Pretoria. Contact us for more information or go online now to get online container prices, for 6- and 12-metre shipping containers.
Contact BigBox today for a free quote!