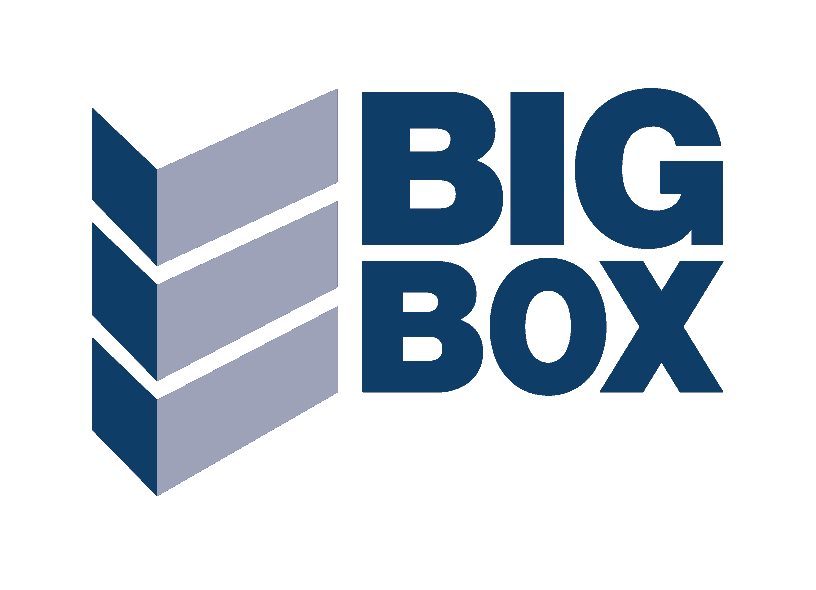 Big Box Containers rents and sells high-quality, used shipping containers and reefers, as well as customising the containers for a wide range of different uses.
As one of three executive directors for Big Box Containers, Willie Ward is responsible for the company's business development and marketing. We had the pleasure of speaking to him about how Big Box Containers got started, what its priorities are and where it's headed today.
Why shipping containers?
Containers are mobile spaces. Thanks to their versatility, containers are in high demand for a myriad of uses other than ocean-bound storage.
There's always a market for containers. They seem to pop up at various stages in most construction, mining, manufacturing and retail projects, and inventive uses for containers – from school libraries to shopping malls – continue to gain popularity, in South Africa and internationally.
We know Big Box Containers was founded in 1997. Can you tell us how it got started?
Our current MD, Jasper Coetzee, and many others in the team gained experience in the shipping container industry working for Triton, and later for the South African division of the Australian group, Royal Wolf. A management buyout took place after it became clear that the Australian company wanted to exit South Africa. This led to the founding of Big Box Containers (PTY) Ltd, with the PSG group as a majority shareholder.
How much has the company grown since 1997?
Today Big Box Containers is one of the biggest privately owned container rental, sales and conversion companies in Africa. It's active in Cape Town, Johannesburg and Pretoria.
In 2014, Big Box became part of the XtraSpace group, which focuses on offering flexible space solutions across a number of industries. This was a big step forward. Thanks to the synergies between the companies and the larger vision of XtraSpace, the partnership has been very successful.
What can you tell us about the people who make up Big Box Containers?
We have a staff of about 40 people, but are continuing to expand. As we grow in numbers, though, we don't want to change our culture. We operate in a family culture, built on principles of respect, trust and accountability.
We are, and always have been, a company without a hierarchical corporate structure. We believe this has contributed to our success – as has our low staff turnover rate. We have a number of employees who have been with us from the start.
How would you describe the company's mission today?
Today, as was the case 20 years ago, we are still all about space. That remains our focus – to create and use space in innovative ways, and to enable people to achieve their business objectives through the spaces we provide.
Do you predict growth in your industry? If so, why?
The economic climate in South Africa is not an easy thing to get a handle on. Fluctuations in the rand/dollar exchange rate and the political instability we're currently experiencing are tough to read.
That said, Big Box is a robust business, our people are experienced and our systems are proven. We believe that growth is possible, and not just for us. However, South African companies need to be lean and clever to succeed.
We know that Big Box Containers has supplied containers for a number of community and charitable initiatives. Which kinds of projects are closest to the company's heart, and why?
It is very difficult to choose. Some projects are of a grand scale – projects like the Orange Babies' children's home or the Skateistan skateboard park in Johannesburg. These are also special because they involved creative ways of working with containers, and because they're having a huge impact.
But then there are smaller projects, which may seem less significant but are really heartwarming. An example is a recent project for Meadow Ridge Primary School in Mitchells Plain, in the Western Cape. The principle had a vision to create a Grade R school from containers. They saved their own money and worked incredibly hard to make this vision a reality. Their efforts humbled all of us and showed us that good people can make a difference when they stick to their plan and have the courage to follow it through.
So yes, there are hundreds of projects. The most special ones are always those that involve children.
Big Box sponsors a number of sports events, from the Night Trail series to Wines2Whales – and the company's employees participate themselves in some of these events. Any comments about this?
Well, the Wines2Whales is a premier mountain bike stage race where participants ride around 70 kilometres each day for three days. We have four teams, made up of a mixture of staff, clients and suppliers, riding in that event. Lots of tough riding but lots of fun!
The Big Box Night Trail series is our newest baby – a very exciting project, set up in collaboration with the athletics club, Born 2 Run.
Today, events involving cycling, running and swimming are just as likely to attract leaders of business as golfing events. That makes these events the right place for us to network and market.
In addition to its support for Wines2Whales and the Night Trail series, Big Box Containers provides the logistical backbone of these events through containers:
Cell C JHB Day of Races
Fedhealth MTB challenge
FNB JHB City Run
Pennypinchers Origin of Trails MTB
Fedhealth Xterra
Puma Train Run
Sanlam Cape Mile swimming
Cell C African X Trailrun
Cell C Arabella MTB
FNB Cape Town ONERUN
FNB Magalies Monster MTB Classic
FNB Platinum Trailrun
Totalsports Women's Race
Can you give us just a sentence or two on why you think businesses should get involved in community building in South Africa? Has this had any benefits for your company and staff?
To quote the old adage, we believe in "doing well by doing good". Our company's true assets are its people. Our staff comes from working class communities, and these communities are in need on so many fronts.
Our containers have the potential to effect change and to change people's lives. From a sustainability perspective, it doesn't make sense not to get involved. One must take the long-term view. That is why our CSI focuses on children, and on helping them through providing safe, comfortable space so that they can learn and grow.
For more information about Big Box Containers or to discuss your container needs, contact the company online or call 021 511 3490.
Contact BigBox today for a free quote!