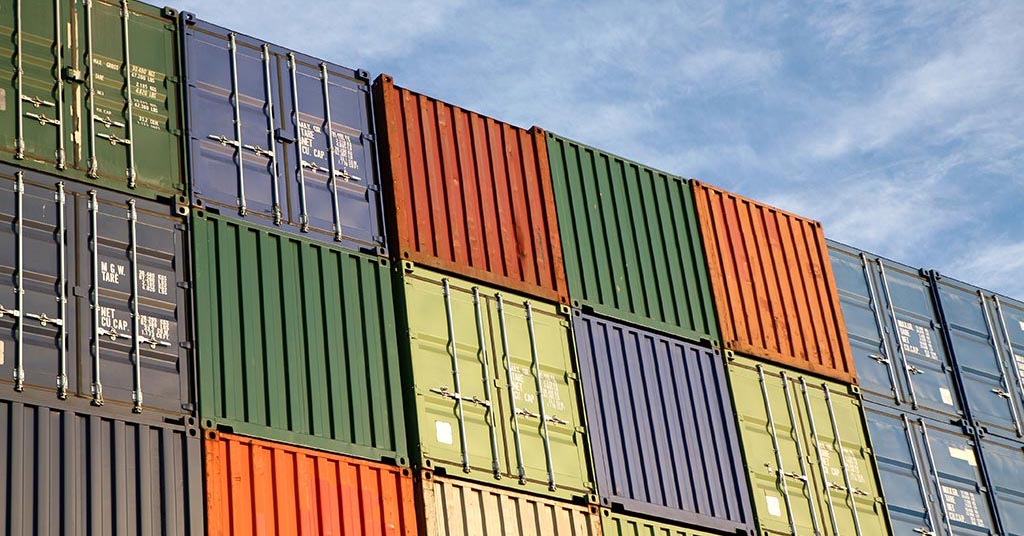 Shipping containers were developed only 50 years ago, but they have revolutionised the way that we transport food, chemicals and pharmaceuticals.
Mainland China has been the largest producer of these steel shipping containers since the mid-1990s, with Maersk, Hapag-Lloyd, Evergreen, OOCL, Hyundai and many others manufacturing their shipping containers there.
Today, these sturdy steel units are not only used for cargo, but also as residential buildings, swimming pools, pop-up bars, mobile clinics, public ablution blocks, convenience stores and even mobile bars.
The history of shipping containers
Until 1956, shipping cargo was packed in bales, sacks or barrels and had to be loaded and off-loaded by hand. This process required significant manual labour, as well as the use of pulleys and cargo hooks. This meant that a shipment of 200,000 individual pieces of cargo, for example, would take about a week to load or off-load.
History credits Malcolm McLean with the development of the first shipping container. McLean had the fifth largest transportation business in North America in the 1950s. He patented a stackable container with reinforced corner posts, which could be lifted off a truck with a crane.
McLean envisaged revolutionising his business by removing most of his trucks and replacing them with boats, so he took out a loan and purchased the Pan-Atlantic Steamship Company, with docking rights so that he could modify cargo ships to accommodate his new containers.
Where shipping containers are constructed
China began producing shipping containers in 1980 – not only was labour cheap in China at the time, but the country was the largest producer and recycler of steel.
With about a decade, Taiwan, Hong Kong, Japan, Korea and most of Europe were manufacturing their shipping containers in Mainland China. By 2007, the country was responsible for 82 percent of the world's supply of steel shipping containers.
How shipping containers are made
Shipping containers are made from materials such as steel, aluminium, fibre-reinforced polymer or a combination of these.
Many shipping containers are made from Corten steel, sometimes called "weathering steel". This is an alloyed steel mixed with other metals that react when exposed to air and water. This reaction results in the formation of a layer of oxidisation that prevents further corrosion of the metal.
The manufacturing process
Each shipping container starts out as a big sheet of steel, which is cut into several pieces. These sheets are then sand-blasted and primed to remove dust and other contaminants.
Next, the sheets are corrugated for strength, the wall panels are welded together and square tubing is welded to the top of the walls.
The floor panels and frame are produced separately. The floors are constructed from strong, resilient wood that has been sprayed to prevent insect infestations.
Door assembly and corner post assembly are also completed. The door is installed on the floor frame, followed by the wall panels, and then the corner posts, walls and door are welded in place and the roof panel is assembled and attached.
Next, the container is primed and painted to protect against weather damage. The flooring panels are varnished to prevent water damage to the wood, and the floor is installed in the frame. Finally, the door is fitted with rubber seals, and the bottom of the container is waterproofed.
This process results in exceptionally sturdy, weather-proof containers, tough enough to withstand harsh climatic conditions and movement during transportation.
At Big Box Containers, we rent and sell maritime-grade steel shipping containers of the highest quality. We also specialise in converting these containers for a wide variety of uses, from schools and computer centres to housing units, shops, and event spaces.
Contact BigBox today for a free quote!