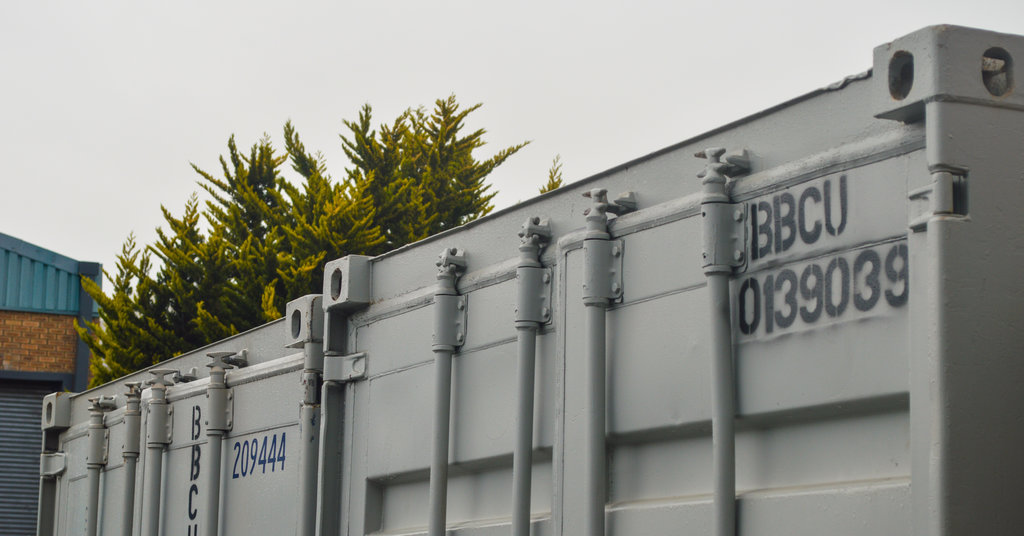 When lockdown was announced on 23 March, BioEarth Laboratories faced a serious challenge – they did not have enough space to store the raw materials they use in the production of hand sanitizer, which was needed to meet the market's demand and keep their business afloat.
BioEarth Laboratories
BioEarth Laboratories is a cosmetics manufacturer based in Strand, Cape Town. The company focuses on the research, development and manufacturing of cosmetics and pharmaceuticals.
BioEarth's CEO, Dr Hennie du Plessis, is an entrepreneur who has helped many people and companies develop award-winning products and brands through innovation.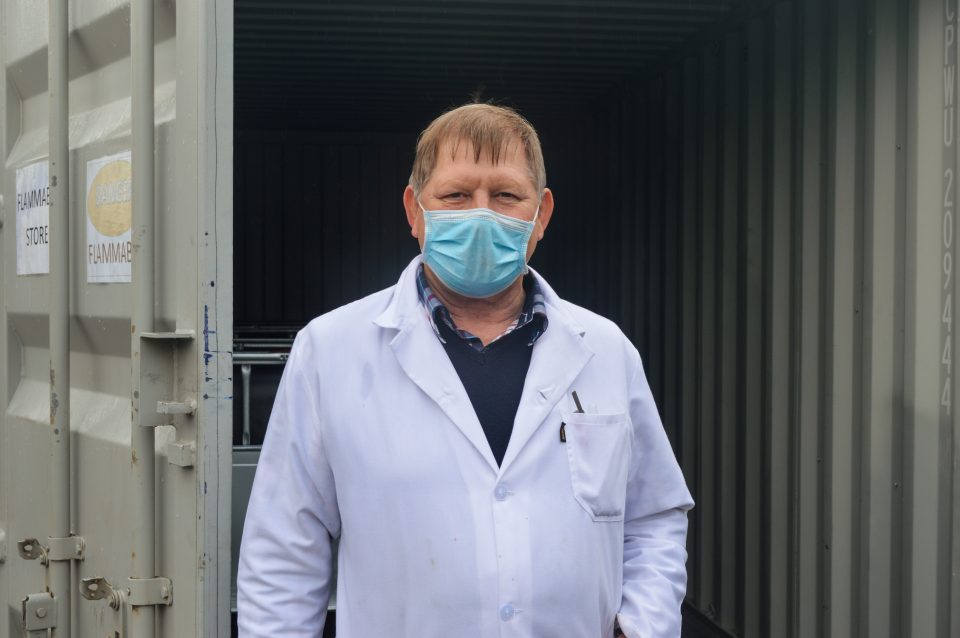 Production of hand sanitizer
BioEarth Laboratories is one of the leading producers of hand sanitizing liquid and has a history of supplying top quality hand sanitizer to hospitals, clinics, government, the transport industry, schools, and various other outlets.
With the huge spike in the demand for hand sanitizer and soap, BioEarth was unable to produce enough hand sanitizer to satisfy their demand.
As a result, they faced the risk of losing current contracts and missing out on the opportunity to supply other companies with hand sanitiser during the COVID-19 pandemic.
The shortage of storage of alcohol (used in the production of hand sanitizer) on the premises was the main reason for limited production capabilities.
As an entrepreneur, Dr Du Plessis made contact with Big Box Containers. Together, they managed to find a workable solution for the storage problem that BioEarth Laboratories faced.
Big Box was quick to deliver the containers.
Although Dr Du Plessis initially had concerns regarding the delivery and placement of the containers on his premises, Big Box delivered and placed the containers without any hassle.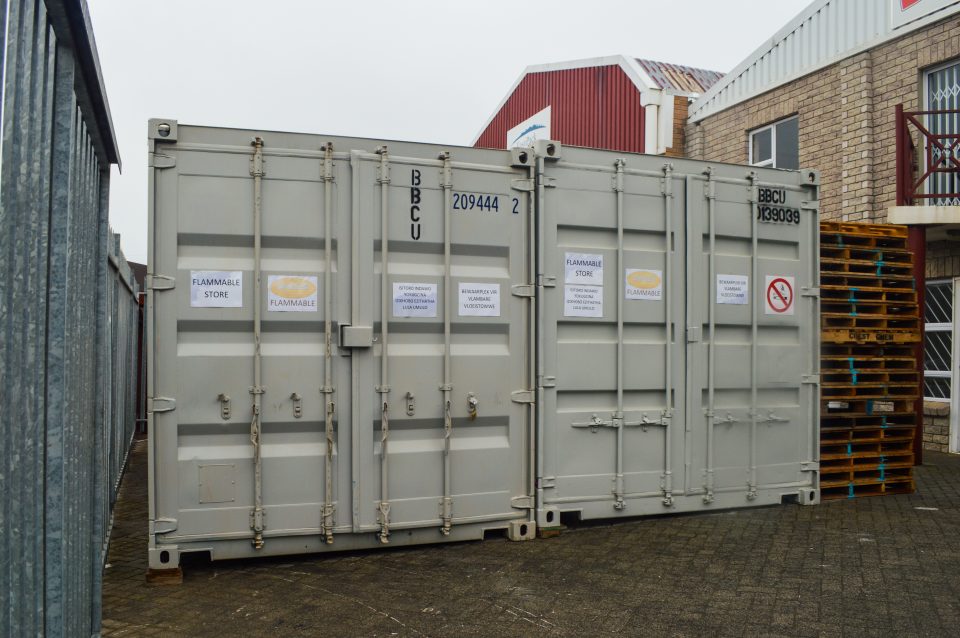 With the help of Big Box, BioEarth was able to increase the production of hand sanitizer because they now had sufficient space to store all the raw materials used in the production process.
They could supply their existing clients with ample amounts of hand sanitizer and they could also provide new clients with hand sanitizer.
The increase in production capability has resulted in the creation of more jobs at the factory. It is also helping thousands of South Africans to stay safe from the Coronavirus.
Willie Ward, director at Big Box, said that he is grateful that he could help BioEarth to maintain and grow their production with an affordable rental solution to temporarily increase storage space at their factory.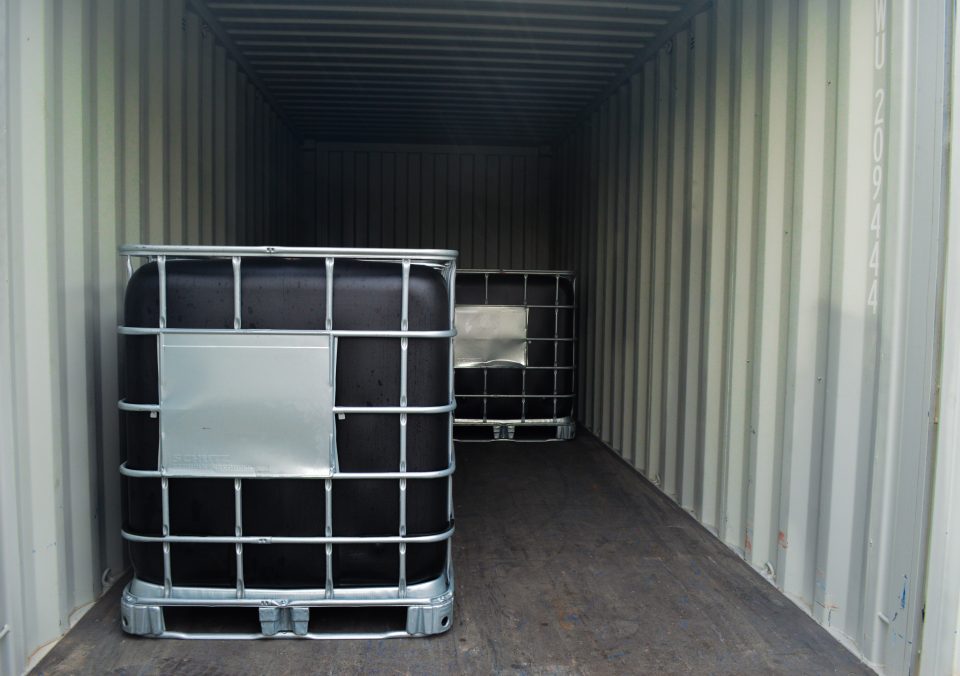 Big Box Containers rents and sells and high-quality storage containers for a range of purposes. Contact us online or call us on 0861 447 474 for a quotation or to find out more about our storage containers or other container solutions.
Contact BigBox today for a free quote!