Construction sites can be chaotic and messy, with materials scattered everywhere and workers running from one end to another. But what if we told you there's a simple solution that could maximise efficiency on your construction site? Enter Big Box Containers – the unsung hero of construction projects. Our versatile containers are the perfect solution for maximising efficiency on your construction site. With their durability, mobility, ample storage and additional office capacity, they can streamline your operations and save you both time and money.
Advantages of Using a Big Box Container on Your Construction Site
There are many advantages of using Big Box Containers on a construction site, including:
Improved security – Big Box containers can be used to store tools and materials on a construction site, which can help to enhance security by keeping them out of sight and deterring theft.
Reduced costs – The cost of renting a Big Box Container is often lower than renting or buying traditional storage units, such as trailers.
Flexibility – Big Box's containers are fully portable, making them an ideal choice for remote locations, and can easily be moved from one site to another, which allows for greater flexibility in terms of storage and layout.
Increased efficiency – Using Big Box Containers can help to increase efficiency on a construction site by reducing the need for trips back and forth to fetch tools and materials.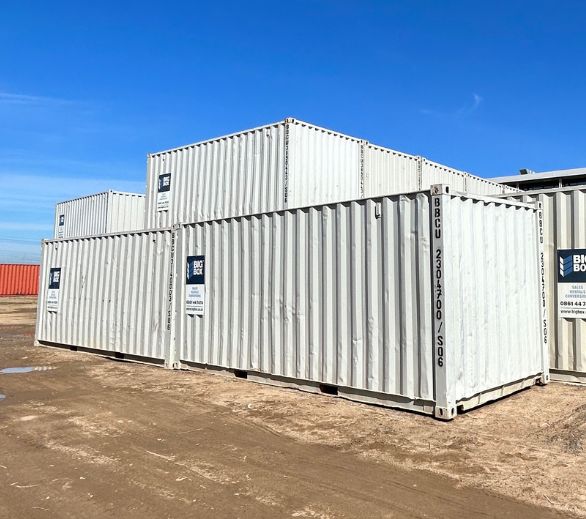 Storage Containers
At Big Box Containers, we rent and sell 3m, 6m and 12m storage containers that are durable and ideal for outdoor use. The containers are fitted with lockable doors with the option to add a secure lockbox. 
They are made of marine-grade steel and are practically vandal-proof, making them a good choice for helping prevent construction site theft. Container-based storage is ideal for equipment, tools, PPE, and office supplies.
Office Containers
At construction sites, mobile offices – such as Big Box's container offices – have several advantages over permanent structures. They provide essential space for administration, computers and communications equipment and storage of paperwork.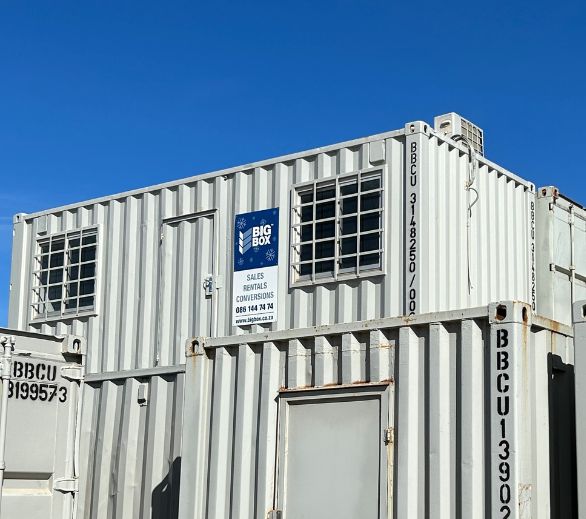 Our 3m, 6m and 12m mobile office containers arrive fully assembled and can be set up just about anywhere with sufficient space. We can also meet requirements in terms of the placement of windows, doors and security fittings; shelving; electrical outlets; lighting; flooring; plumbing; insulation; ventilation and air conditioning. If and when necessary, multiple units can be combined to provide more office space.
Dual Office and Storage Containers
Our 6-metre combined office and storage container is a convenient solution to your additional office space and dry, secure storage space requirements. It consists of a shipping container divided into separate office and storage units and is made of marine-grade steel making it secure, weather-resistant and portable.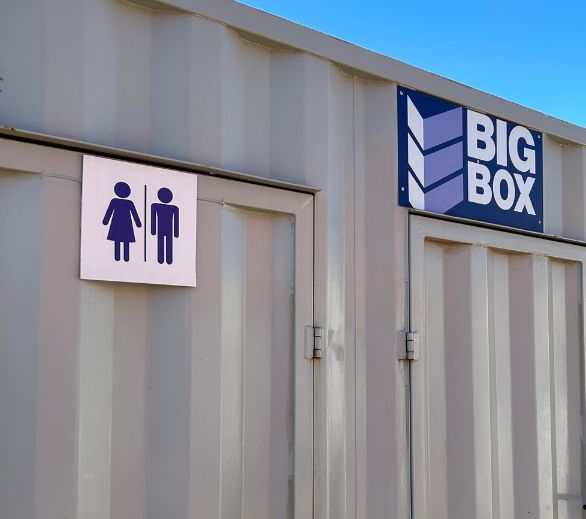 Ablution Containers
Along with storage and office requirements, ablution facilities are a very important factor to consider on any construction site. Careful planning of ablutions is vital for complying with local regulations. 
Our Big Box ablution containers are sturdy for work sites. The units are sized in 3m, 6m, and 12m configurations. Built-in amenities can include partitioned flush toilets, urinals, showers and basins.
In conclusion, Big Box Containers provide the perfect solution to maximise efficiency on your construction site. They come in a variety of sizes making it easy to address every need on your site. If you're looking for an easy and affordable way to improve efficiency at your next construction project, consider investing in Big Box Container today!
At Big Box Containers, we rent, sell and convert high-quality steel shipping containers that are ideal for use on construction sites. Contact us online or call us on 0861 44 74 74 to discuss your construction site storage requirements and we'll be happy to assist.