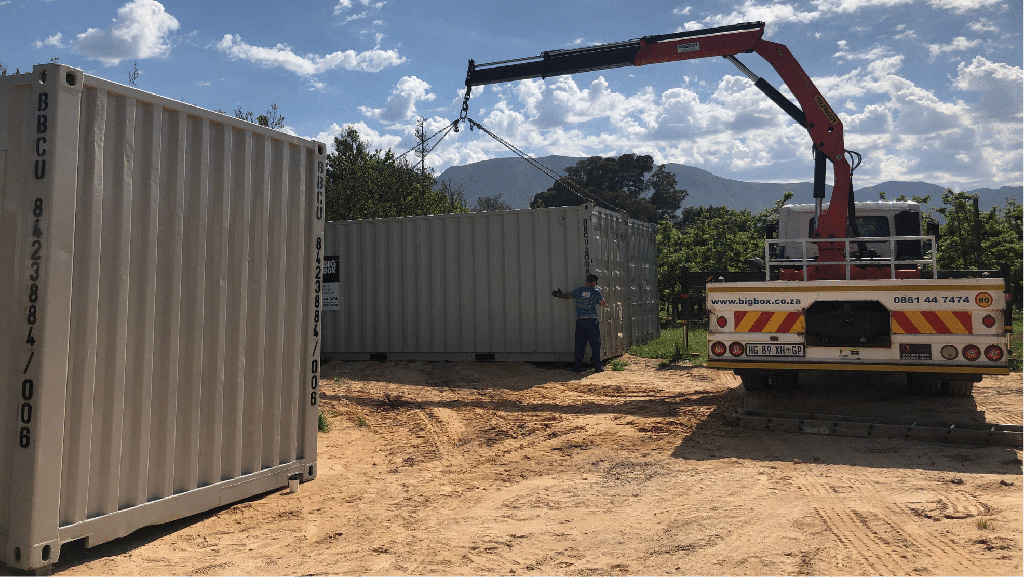 Adding a container to your construction site holds a number of advantages that can not be denied or ignored. Here are a few important facts that will give your business the upper hand when you take this extra step of convenience on your site.
Storage Containers
At Big Box Containers, we rent and sell 3m, 6m and 12m storage containers that are durable and ideal for outdoor use. The containers are fitted with lockable doors with the option to add a secure lockbox. They are made of marine-grade steel and practically vandal-proof which makes them a good option for helping prevent construction site theft. Container-based storage is ideal for equipment, tools, PPE and even office supplies.
Office Containers
At construction sites, mobile offices – such as Big Box's container offices – have several advantages over permanent structures. They provide essential space for administration, computers and communications equipment and storage of paperwork. Our 3m, 6m and 12m mobile office containers arrive fully assembled and can be set up just about anywhere with sufficient space.
They're fully portable, making them an ideal choice for remote locations, and can easily be moved from one site to another. This can save a significant amount of time and money.
Big Box Containers specialises in conversion work, tailoring container units to suit customers' needs. When providing offices for construction sites, for example, we can meet requirements in terms of the placement of windows, doors and security fittings; shelving; electrical outlets; lighting; flooring; plumbing; insulation; ventilation and air conditioning. If and when necessary, multiple units can be combined to provide more office space.

Ablution Containers
Along with storage and office requirements, ablution facilities are a very important factor to consider on any construction site. Careful planning of ablutions is vital for complying with local regulations. Our Big Box ablution containers are sturdy for work sites. The units are sized in 3m, 6m, and 12m configurations. Built-in amenities can include partitioned flush toilets, urinals, showers and basins.
Renting a Big Box Container is a fast, affordable way to address your construction site headaches. Contact us online or call us on 0861 44 74 74 to discuss your requirements and we'll be happy to assist.