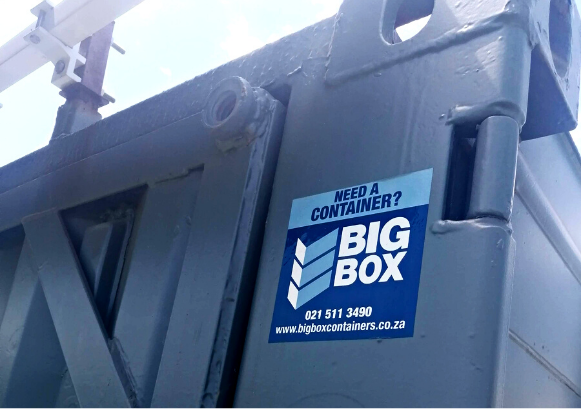 It is no secret that Big Box Containers like to go big! Every year we are eagerly involved in prominent outdoor sporting events like the ABSA Cape Epic and the Thirsti AfricanX. This is when our Big Box Containers really get to show off and shine.
A number of our containers are carefully and thoughtfully placed around an event site. It serves in various ways to keep operations running smoothly and athletes happy. Here are a few examples of what our containers are used for and how they are able to secure a successful event.
Storage Containers
Keeping valuables safe has never been this easy. Athletes get to drop their personal valuables for safekeeping at Drop-off Storage Containers fitted with secure padlocks, ensuring security, safety and one less thing to worry about for organisers and athletes.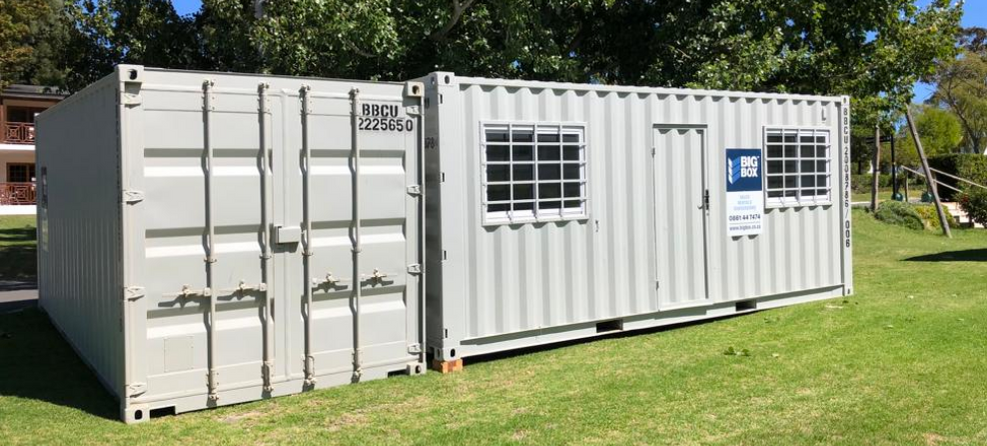 Office Containers
An office container is ideal to serve as a primary control hub from where all major event operations are performed. It is also a fantastic option to serve as the perfect race office setting from where registration and ticket sales can be controlled. An extremely versatile container in all its glory!
Dual Office/Storage Containers
Dual Office/Storage Big Box Containers are the perfect solution to store race gadgetry in the back while simultaneously running the office in the front.
Event Boxes/Containers
What better way to decompress after a tough day at an endurance event than to enjoy an ice-cold beer in a Big Box Event Container serving as a Chill Lounge. Athletes and VIPs get to decompress and recharge in the perfect Race Village setting.
Refrigerated Containers
No outdoor event can be a success without a Big Box Refrigerated Container to serve as a catering point of service or to keep delicious food cool, fresh and on hand for hungry athletes. On the plus, our new Single-Phase Refrigerated Containers will not only have a positive impact on the event's carbon footprint, but will also save on electricity costs.
Water Box Container
Ensure cool, fresh water at your fingertips with our Big Box Water Box Containers. Athletes can quench their thirst before and after a long day.
Sleeper Box Event
Never miss a good night's sleep at an outdoor event again. Our Big Box Sleeper Containers delivers extra comfort for athletes to get the rest they deserve to face another day of optimal performance
Big Box Containers can cater for any event. Our rental period is flexible. Your event is possible with Big Box Containers.
Contact us online or call us on 0861 44 74 74 for a quotation or to find out more about our container solutions.