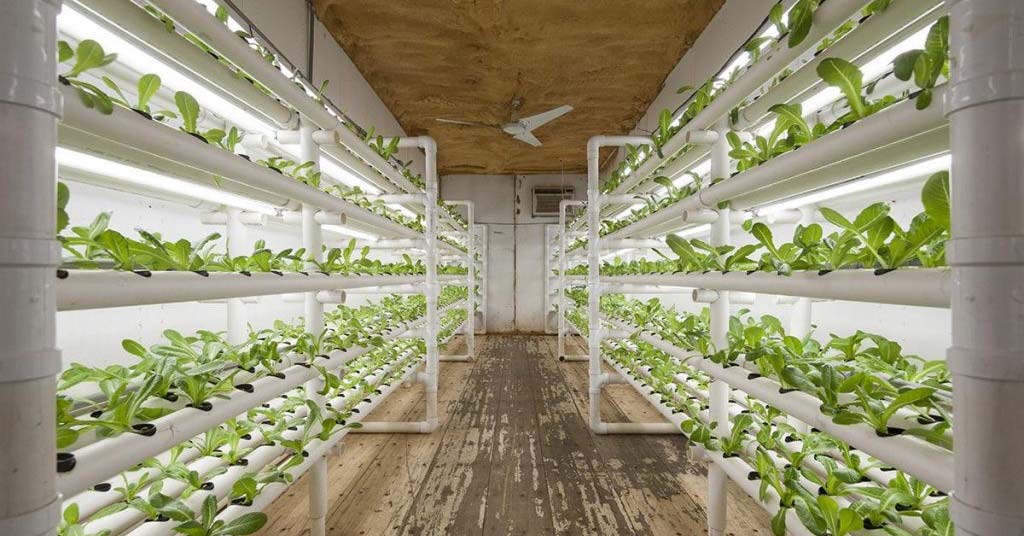 With increasing urbanisation and rising food prices, many people are looking for innovative ways to grow food in cities, instead of only outside them.
One clever solution is shipping container farms.
Why use containers for farming?
In a modified shipping container, vegetables (or even fish) can be grown in multiple layers – and the containers themselves can be stacked.
High yield in very little space
Practical experience has shown that a single container farm can yield a harvest as high as 6000 plants per week. That's between 80 and 120 times more than the same space on a traditional farm.
A container farm can also reduce water usage by up to 90 percent.
Comparatively low cost
A container farm costs a fraction of the price – estimated at 12.5 to 25 percent – of a rooftop greenhouse. Container farming is also much less labour-intensive than traditional farming.
Control over growing conditions
UV lighting, an irrigation system and environmental sensors that balance temperature, humidity and carbon dioxide levels make it possible to sustain ideal growing conditions year round. Many container farms also feature remote monitoring systems that give farmers access to real-time data via mobile devices.
Container farms: A viable solution in South Africa?
The concept of container farming makes sense for South Africa, where limited resources and drought frequently hinder food production, and where urbanisation is continuing at a rapid pace.
In fact, a number of local food producers are already successfully using shipping containers to grow everything from gourmet mushrooms to fresh-water fish.
As well as giving people extra food, urban container farms can provide local employment, and sales of surplus produce can generate income. Urban farms also reduce the need to ship food over long distances, which is financially and environmentally costly.
Successful shipping container farms
Shipping container farms are being successfully used in South Africa and elsewhere around the world.
The Fish Farm in Philippi, Cape Town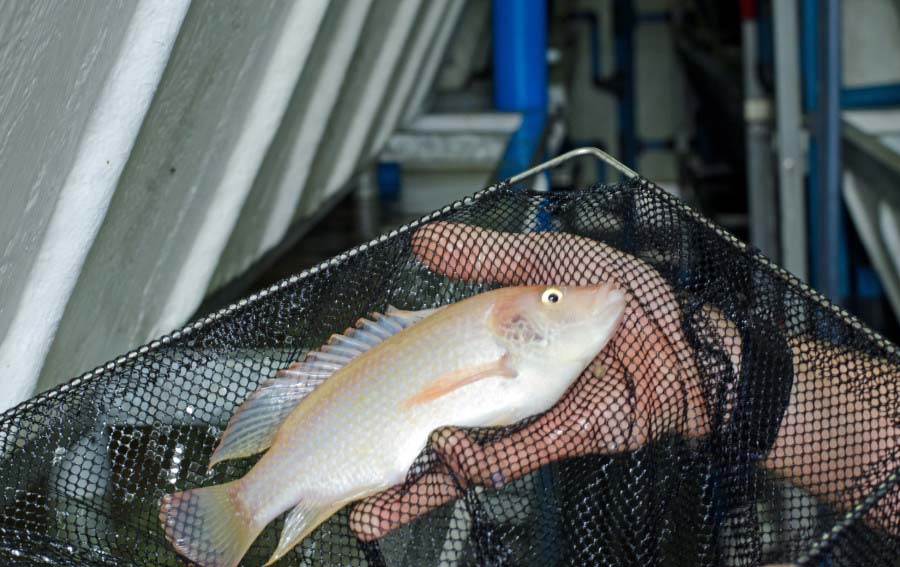 In Philippi, Alan Fleming successfully farms fish in an insulated, 12-metre shipping container. Each side of the container houses three tanks, containing tilapia nilotica and mossambicus in summer, and trout (which like cooler temperatures) in the winter.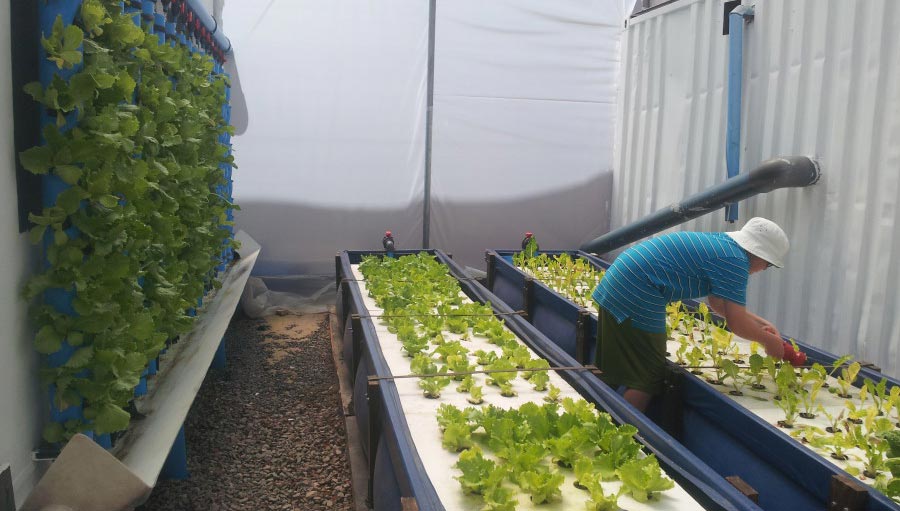 Alongside the container is an aquaponics system, with lettuce, spinach, onions and cucumber plants that are irrigated and fertilised by water from the fish tanks.
Fleming describes the system as a model that's "profitable, affordable, repeatable, transportable, lockable and stackable".
SquareRoots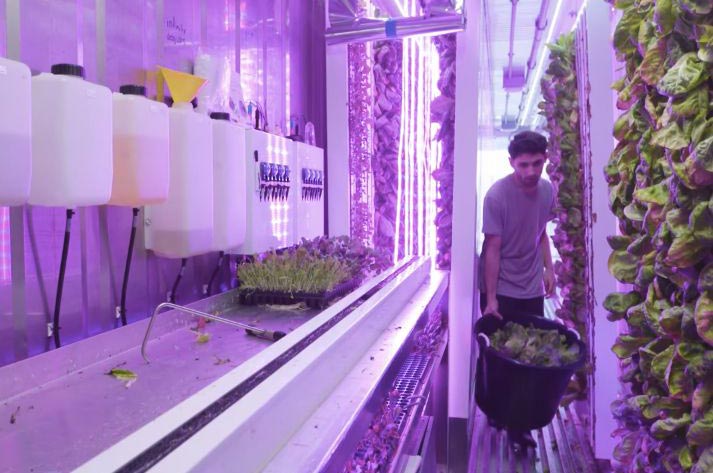 This shipping container farm in New York City belongs to Kimbal Musk (brother of Elon Musk). The farm supplies fresh produce to his two restaurant chains, The Kitchen and Next Door, which serve food made strictly with locally sourced ingredients. SquareRoots consists of 10 steel shipping containers, each of which can produce the same crop yield as a two-acre traditional farm.
Four Burgers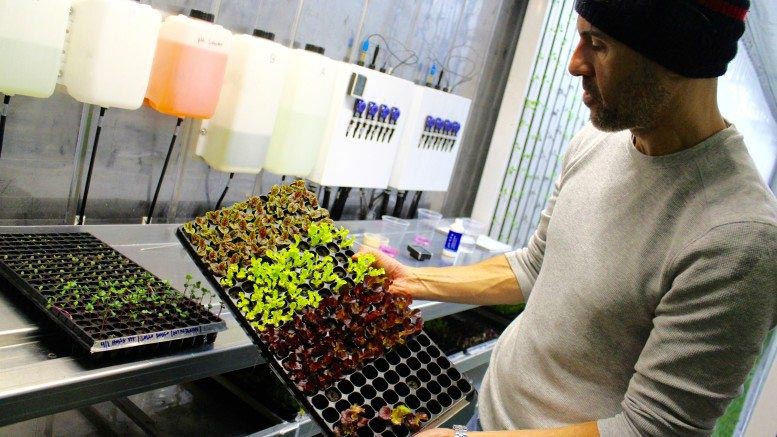 Four Burgers, a restaurant in Cambridge, Massachusetts, is a fast-food joint that prides itself on using natural, local and organic ingredients. To provide his restaurant with fresh, sustainable produce year round, owner Michael Bissanti invested in a converted, 12-metre shipping container farm.
The Farmery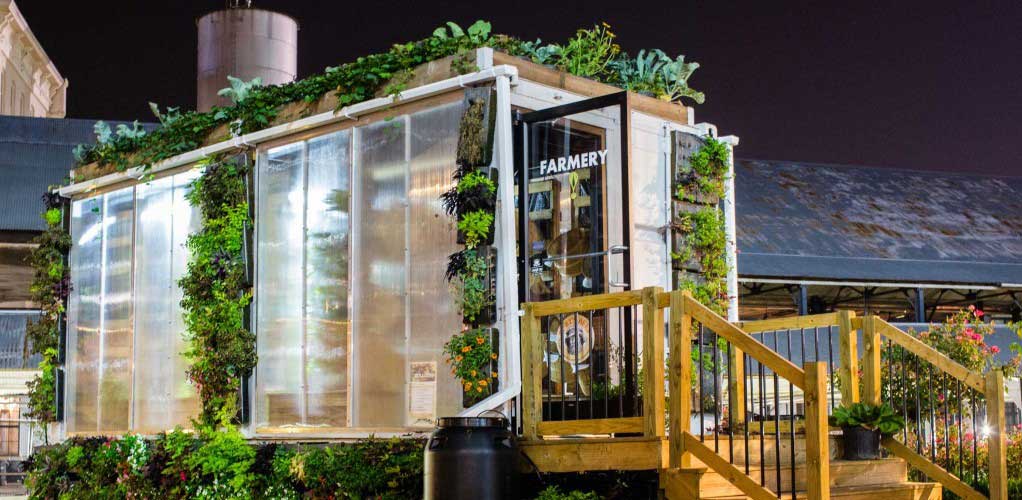 This innovative urban shipping container farm, café and grocery store is located in North Carolina. Here, strawberries, greens, herbs and gourmet mushroom are all grown in shipping containers, without the use of pesticides, chemicals or artificial nutrients.
At Big Box Containers, we rent, sell and convert shipping containers for a wide range of purposes. Contact us for a quotation or to discuss your needs.
Contact BigBox today for a free quote!