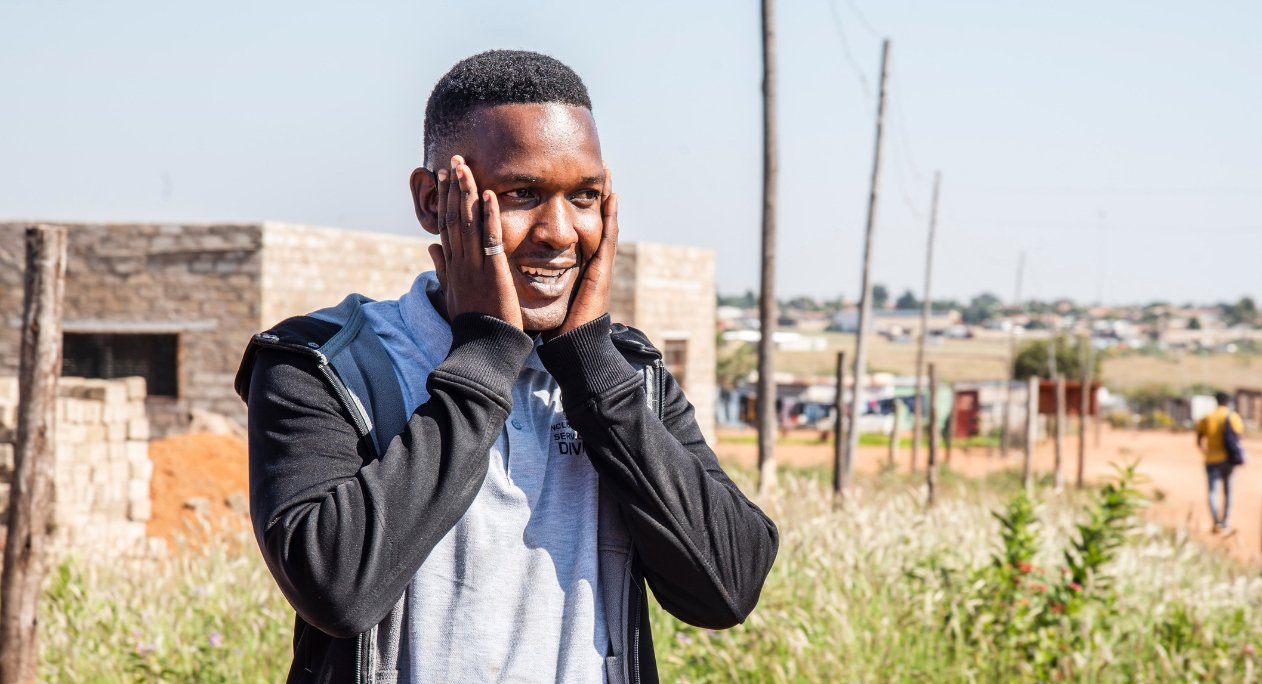 Life is full of ups and downs, but when you hear about the ups, it warms your entire heart. Big Box has a very big container heart and felt to donate an actual container and to share this heartwarming story.
Tebogo Maredi is a 32-year-old man who lost his job as operations manager due to retrenchments and then decided to make a difference in the community of Soshanguve. He began educating children on how to treat animals – with love, respect and compassion. With initiatives like the 'walk-the-dog challenge', he taught them that a dog can be so much more than a pet – a companion, a lifelong friend, and someone they can talk to when circumstances at the house become difficult.
As Tebogo began this journey with the children and taught them to love animals, he realised that teaching them this love can also encourage love between people. By building a relationship with the children, he then realised that these children often go to school on an empty stomach. This is where he started his other initiative.
What started as a few sandwiches – topped with peanut butter and jam – exploded into a full-fledged nutrition scheme, with children walking different routes to their respective schools, to also receive something to eat along the way. This, as Tebogo says, is also in most cases the only meal they receive and can enjoy during the day. Children can not concentrate on an empty stomach, and quickly the number of children who visited his 'station' increased to more than a hundred.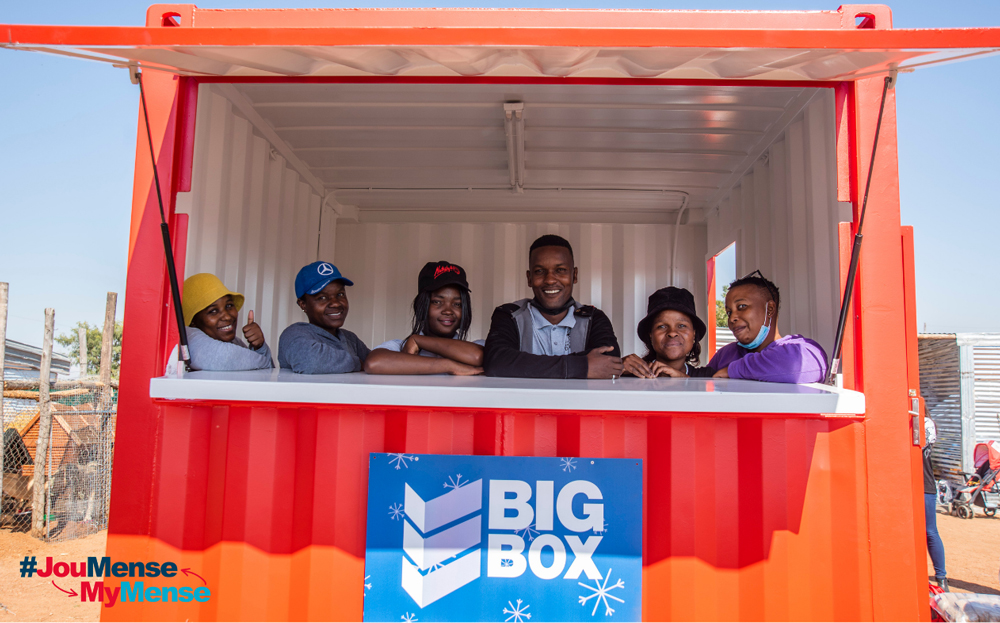 This 'station' is so much more than a place where they receive a sandwich. This is a place where Tebogo can show them what love really means. How compassion is exercised and how trust is developed between people. To encourage others and show that everyone in a community can make a change to their circumstances and in their community. Its daily expenses are difficult to determine but include more than 20 loaves of bread, 1 kg of peanut butter and 1 kg of jam. It amounts to about R500 per day and will continue to increase as the need and number of children increase.
Big Box Containers donated a 3 x 3m Big Box Container to Tebogo – a facility from which Tebogo can feed so many hungry children. It is wonderful to see Tebogo's love, service and compassion towards the community of Soshanguve, Pretoria, Gauteng. May we all be inspired, not only to participate in making a difference but to be the difference.
Job well done Tebogo!