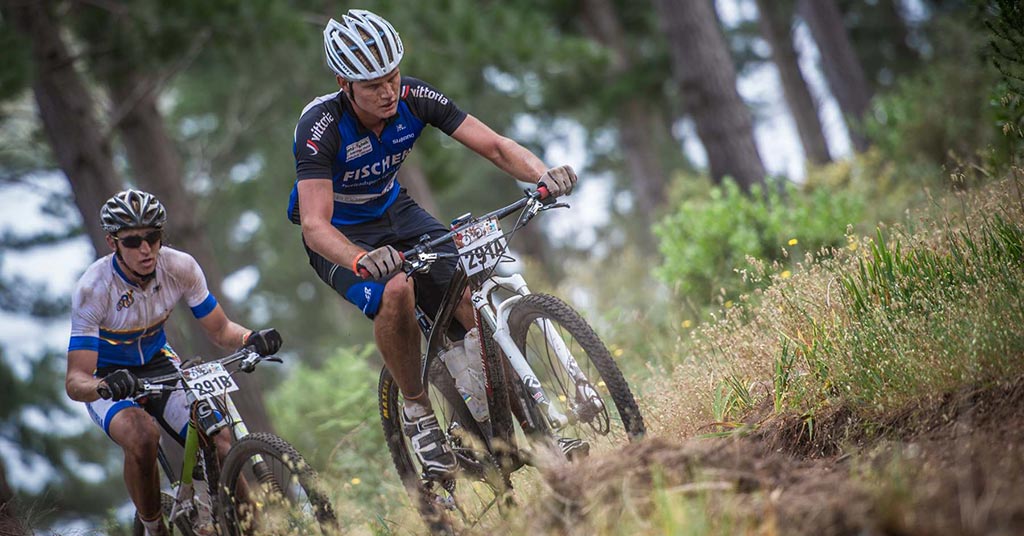 The 2015 Wines2Whales mountain bike events run from 30 October to 8 November. During the event, thousands of mountain biking enthusiasts will take on a challenging course that runs from the winelands of Somerset West all the way to Hermanus.
This year Big Box Containers is partnering up with Wines2Whales to help make the races a success.
Big Box's range of converted containers is ideal for meeting the logistical challenges associated with an event that spans both wilderness and farmland. The company's portable event, refrigerated and storage containers will be in use throughout the Wines2Whales route.
An event tailor-made for Big Box Containers
Big Box Containers won't just be supplying portable event spaces for the races. They'll be participating too. Director Willie Ward and MD Jasper Coetzee will both be getting their biking gear on and testing their endurance in one of the races.
Says Big Box director, Willie Ward, "The partnership is a win-win for both companies."
Ward noted how events like the Wines2Whales races encourage and promote characteristics like endurance, strength of spirit and a willingness to take risks. "This is the kind of person not easily fazed by a challenge."
Ward feels these characteristics align with the ethos of Big Box Containers and its typical clients, and says, "we are really excited and look forward to building on this new partnership."
More about 2015 Wines2Whales
The 2015 Wines2Whales mountain biking festival comprises three events, each running over three days:
FNB Wines2Whales MTB Adventure: Friday, 30 October 2015 – Sunday, 01 November 2015
FNB Wines2Whales MTB Ride: Monday, 02 November 2015 – Wednesday, 04 November
2015 FNB Wines2Whales MTB Race: Friday, 06 November 2015 – Sunday, 08 November 2015.
The course used for these events passes through 13 wineries and 26 private farms. Highlights along the route include dramatic mountain passes, nature conservation areas and historic roads that will test the resolve and skill of participants to the utmost.
The first competitive event of Wines2Whales, the Wines2Whales MTB Adventure, has already produced results, with Martin Fryer and Michael Pretorius of Team Kia Namibia winning the men's MTB Adventure Race in 11:06:16.
Lolita Van Aardt and Simone Rhoda Van Aardt from Tailormade Properties Craft Racing won the women's MTB Adventure race in 13:32:20, while Theresa Ralph and Hamish Knowles of Galileo Risk won the mixed race in 12:56:35.
To access a full selection of pictures and updates from the 2015 event, visit the official Wines2Whales Facebook page. For more information about Big Box's selection of portable converted shipping containers, contact us and we'll be delighted to assist.
Contact BigBox today for a free quote!