Exciting News! Big Box Containers is thrilled to announce a new addition to our ever-expanding offering range. In collaboration with Container Conversions, we are proud to introduce Parkhomes, the latest solution for versatile and sustainable additional space.
As the demand for affordable and eco-friendly additional space continues to rise, we understand the need for innovative solutions that meet these requirements. With Parkhomes, we are able to provide a cost-effective and sustainable way to create comfortable spaces in various settings. Whether it's for residential developments, temporary housing, clinics, offices, restaurants or even remote workspaces, Parkhomes offer a flexible solution that can be tailored to your specific needs.
What sets Parkhomes apart is their unique design and construction process. By repurposing shipping containers, we are able to transform them into stylish and functional spaces. These units are not only durable and weather-resistant but also offer a portable and modular alternative to traditional brick-and-mortar structures.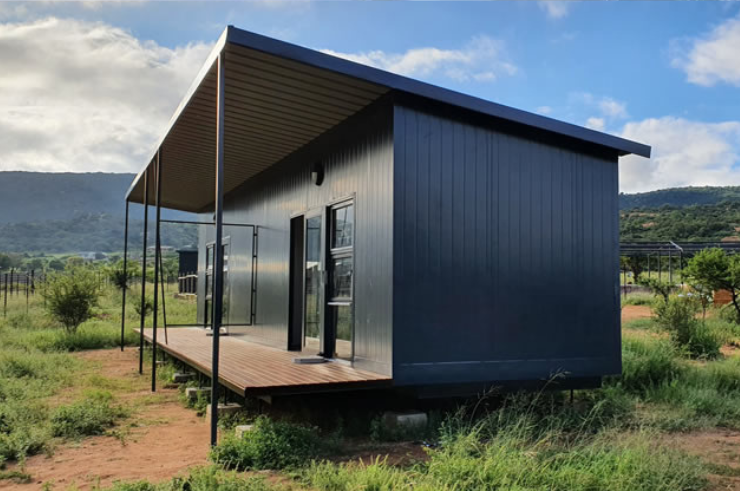 Our partnership with Container Conversions ensures that Parkhomes meet the highest standards of quality and craftsmanship. With our combined expertise in container conversions, we are able to deliver exceptional results that exceed expectations.
From insulation and electrical fittings to plumbing and interior finishes, every detail is carefully considered to create a comfortable and inviting environment. At Big Box Containers, we believe in providing solutions that are tailored to your unique needs. With Parkhomes, you have the flexibility to choose from various sizes, layouts, and finishes that suit your requirements and personal style.
Ready to explore the possibilities of Parkhomes? Contact us today for more information or visit our website www.bigbox.co.za. Together with Container Conversions, let's create sustainable and functional spaces that make a positive impact on our communities.
#Parkhomes #ContainerConversions #SustainableLiving #Innovation #AffordableAdditionalSpace