At Big Box Containers we value programs which involve the upliftment of communities, establishment of educational centres, perseverance of the environment and the importance of youth development.
A bicycle is a cost-effective and environmentally friendly way of transport. It not only enhances physical strength, but also gives a person a sense of self-discipline.
The FNB Wines2Whales event has its own hard-working route building team (Cape Trails) who works determinedly behind the scenes to create extraordinary trails. Cape Trails have been building the W2W routes since 2010, under the guidance of Johan Kriegler, FNB W2W Director. This event has a youth development initiative with its Cape Trails programme. The programme's founding members Ashwell, Pikkie (Brendon Booysen) and Denzel do trail development and alien clearance and have been part of the FNB W2W journey. It has taught them to become self-sustaining and they have contributed to the community's upliftment. For hard-working individuals like these three, dreams did come true. They attended a two-week bike mechanic programme hosted by BEN (Bicycle Empowerment Network), which gave them more confidence to service their own bikes and those of new customers in the surrounding areas.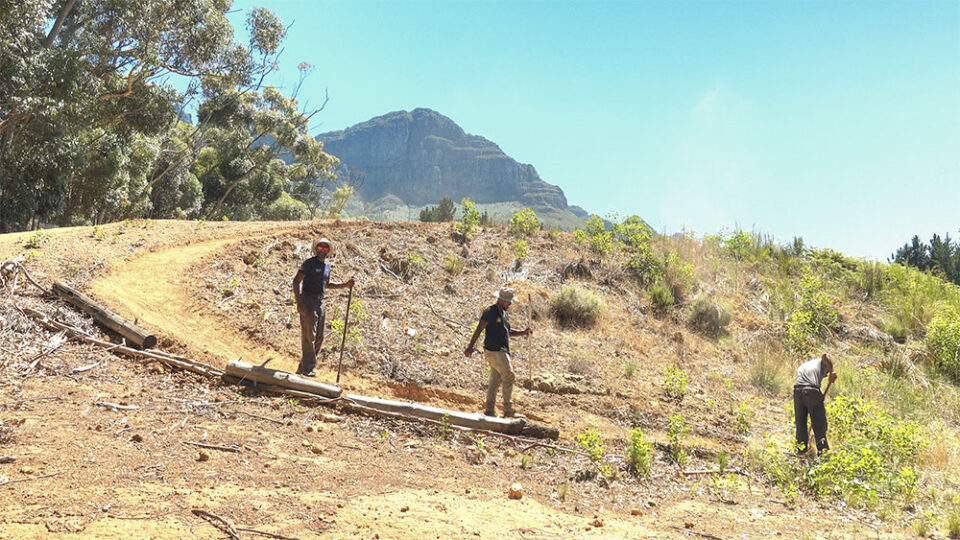 Big Box Containers sponsored a 12m container for them to open their own Bike Spaza Shop. They are bike mechanics and now they too can use their expertise knowledge to service bikes, buy second-hand bikes from BEN to repair and sell the bikes. This way they make their own profit. The Bike Spaza shop is located on the Cape Trails property in Grabouw.
The goal of BEN is to establish initiatives like these to create opportunities through the use of a bicycle.
There are three key elements of the Cape Trails Youth Development Initiative.
Build on an exciting, fulfilling and sustainable youth employment and development.
Guide the willing and able youth (previously unemployed) to effectively manage their ownSMME and destination.
Train, equip and support Cape Trails to maintain MTB trails for adventurous andunforgettable MTB experiences for mountain bikers of any level.
Big Box Containers is proud to be a part of this event and this initiative. May there be many more success stories like these.
The 2021 FNB Wines2Whales Switchback is set to kick off on 5 November 2021; riders who are eager to experience the #SeriousGEES can secure their entry by wines2whales.com today.
Big Box Containers rents and sells and high-quality storage containers for a range of purposes. Contact us online or call us on 0861 447 474 for a quotation or to find out more about our storage containers or other container solutions.
Contact BigBox today for a free quote!