Big Box Containers can be seen at The Long March to Freedom, a learning site of the individuals who delivered freedom and democracy to our country. Five different Big Box container setups were made at this incredible site and we are proud to be part of this procession of 400 South African heroes.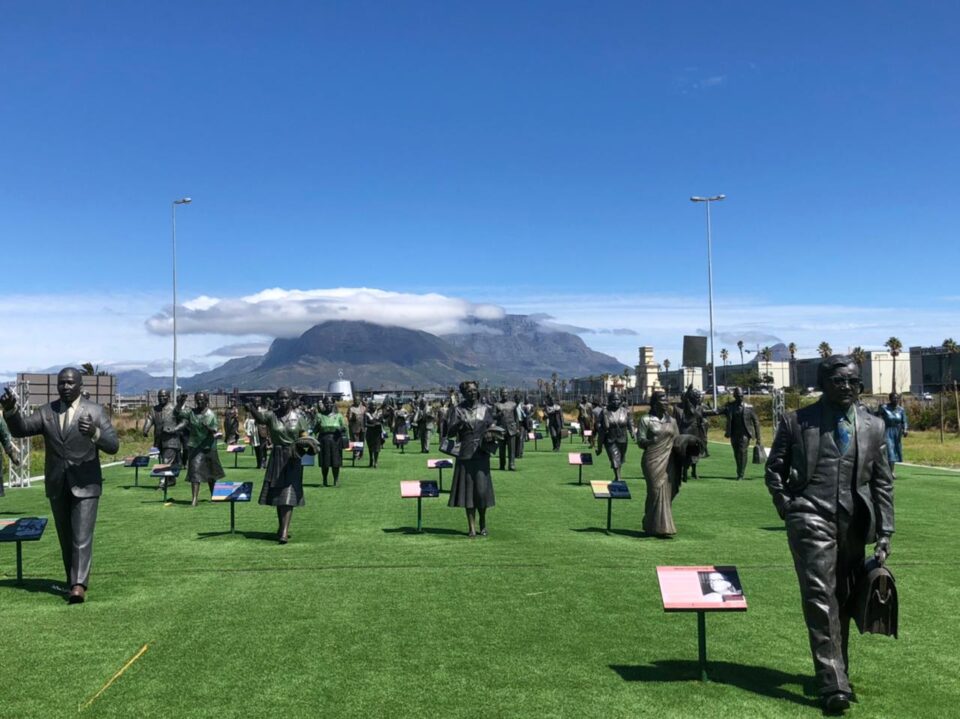 Big Box Containers get practically creative.
At The Long March to Freedom, you'll see that we have created a ticket office, coffee shop, office container and storage container. All five serve different purposes. Did you know that we offer an easy rental service for short- or long-term leases? If you have an on-site project running for only a limited time period, Big Box can be the easiest solution. Not only are our containers top quality, but they are affordable too.
Two conversions were made to create the coffee shop and ticket office while the other three were made from standard containers adding client-chosen extras to serves their purposes.
When you visit this site, you can't miss our logo on the containers. Snap a pic and post it on social media! We'd love to see if you visited them.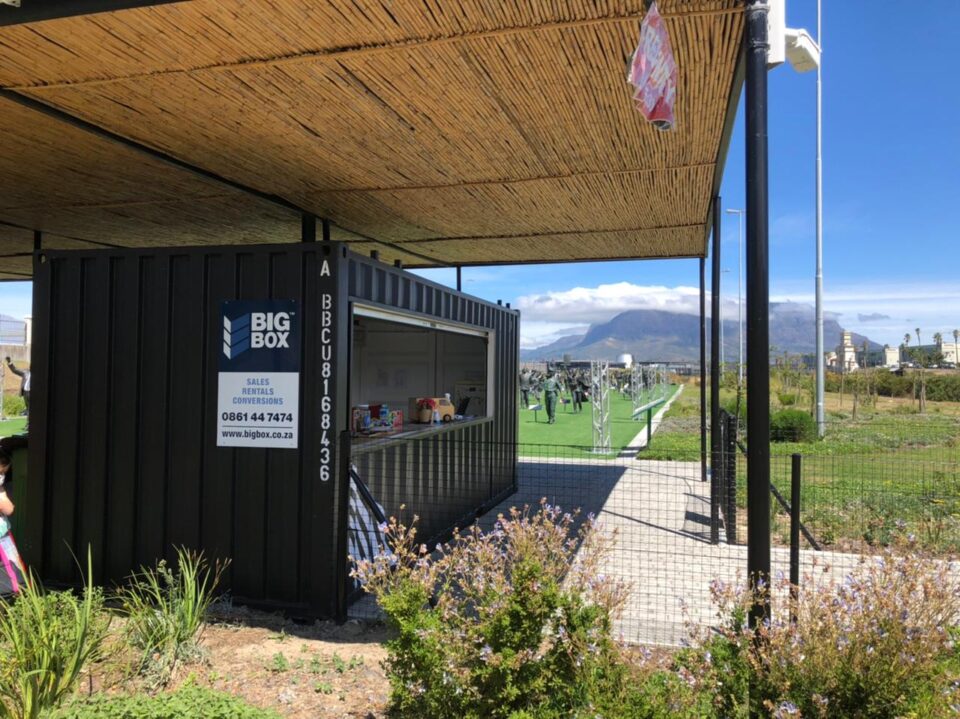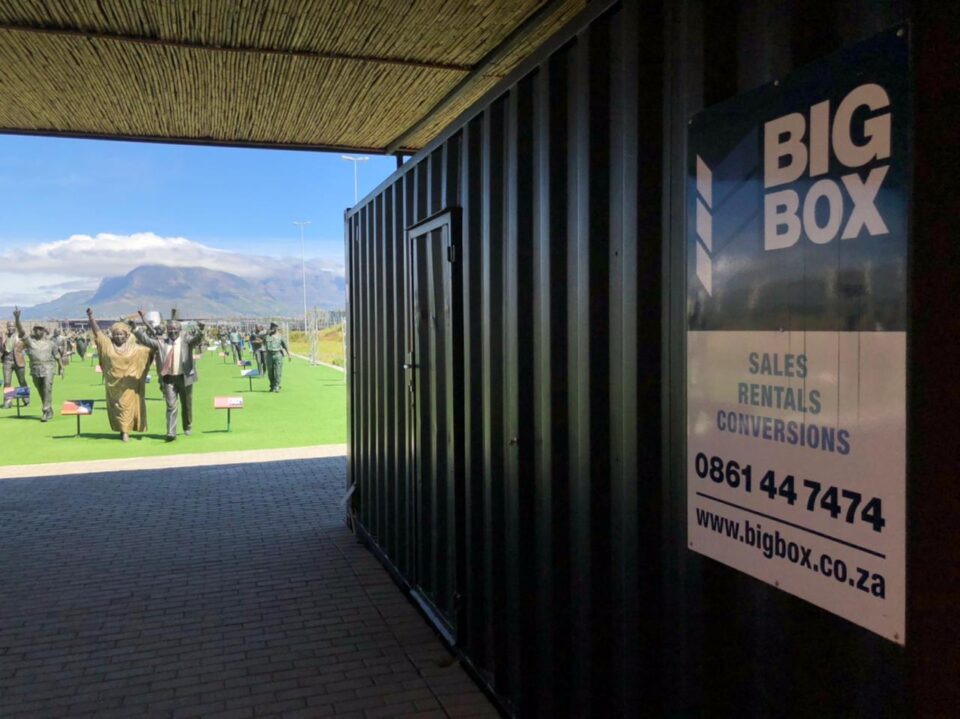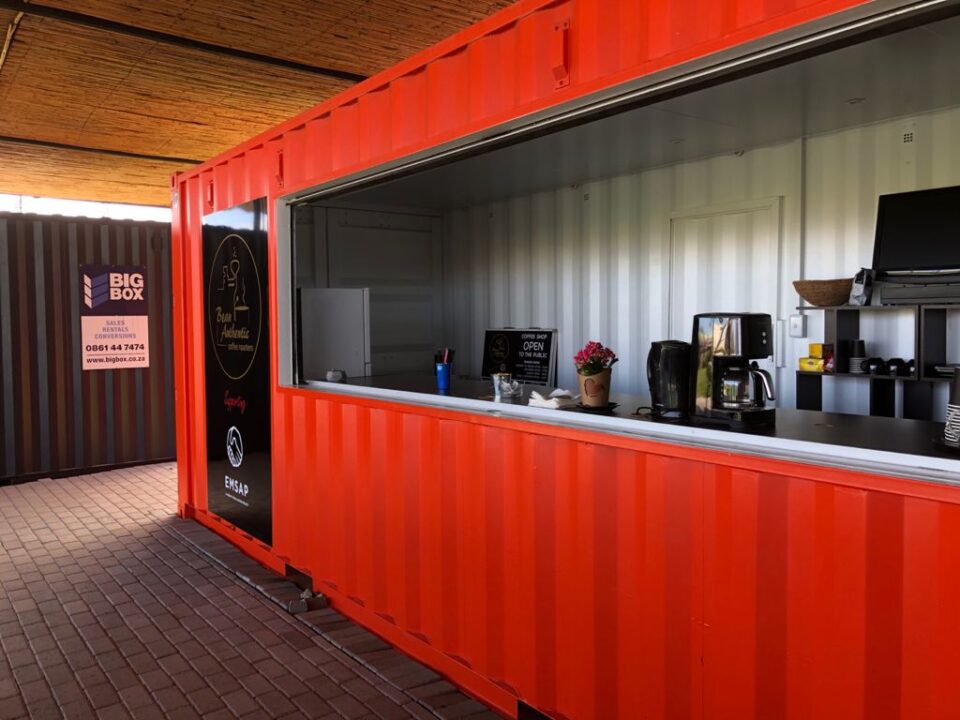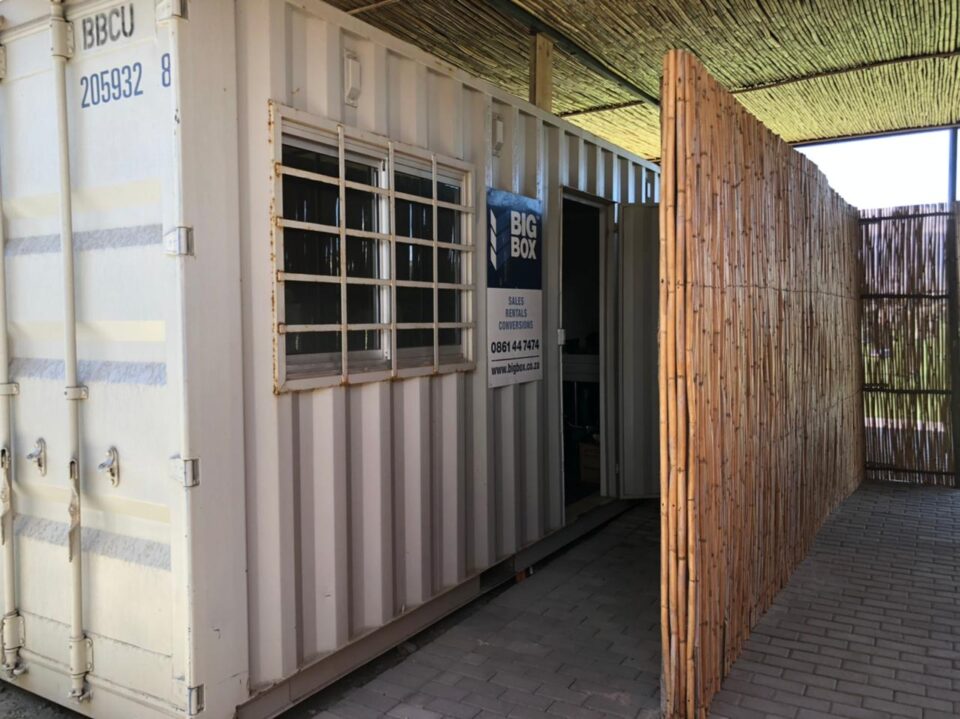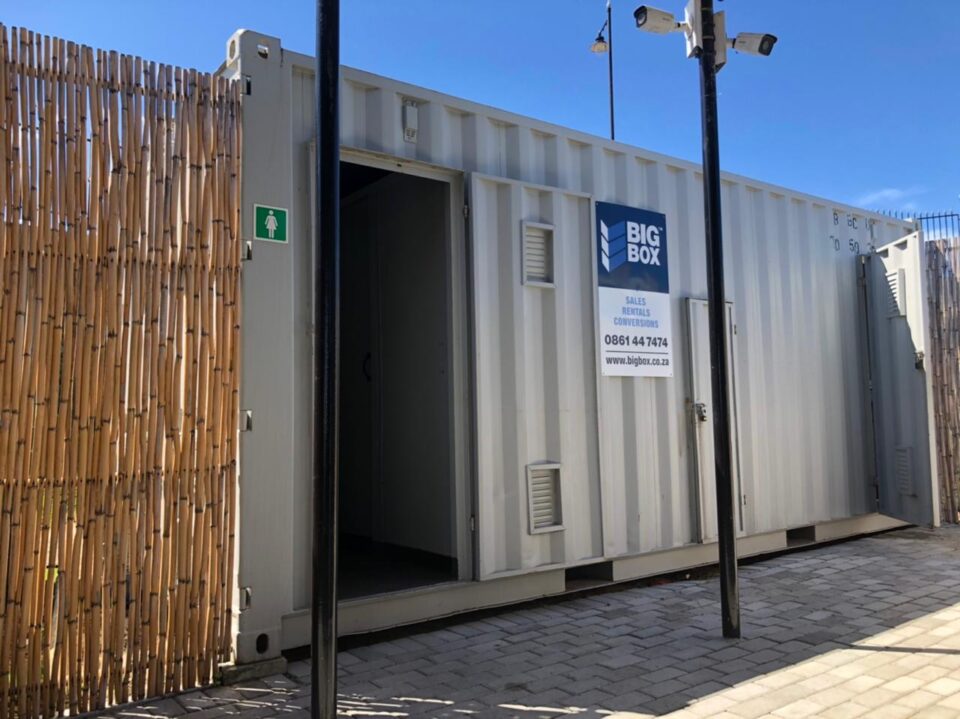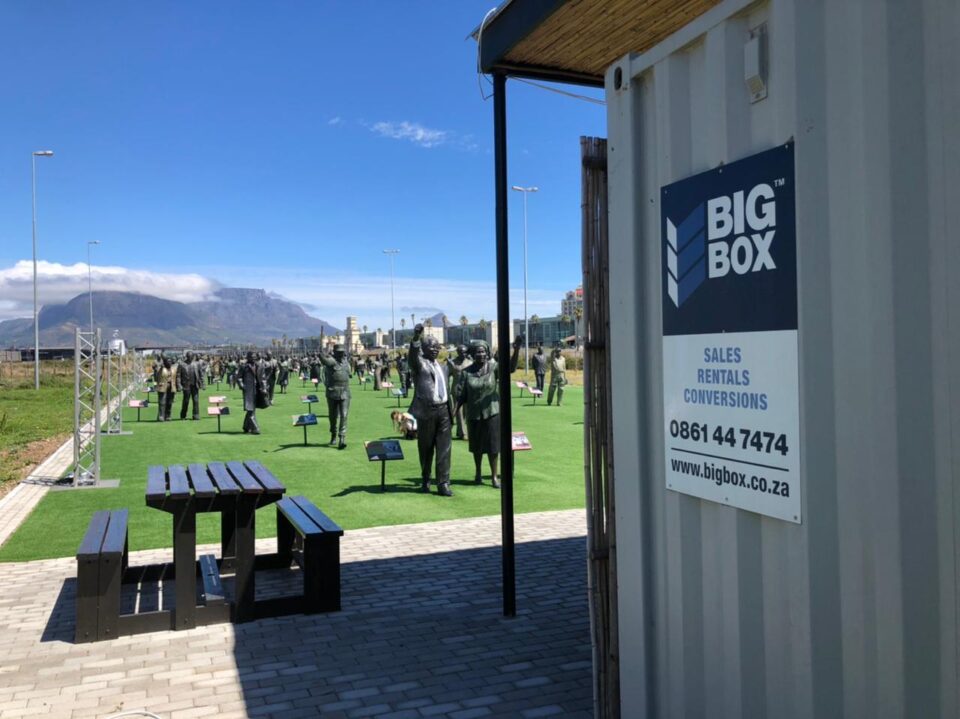 More about The Long March to Freedom
The Long March to Freedom can be visited at Century City, Cape Town where life-size bronzes were cleverly created by various sculptors to be at eye-level in order to give visitors the opportunity to take selfies and interact. Each bronze sculpture is accompanied by a plate with historical information. Here you will also learn more about the person and what he or she has done for South Africa.
The project generated work opportunities, which is always an important factor when Big Box Containers is involved.
"40 professional sculptors and their assistants have been awarded commissions to produce life-size bronzes from the maquettes that were submitted in various proposal calls. 8 South African foundries have been involved in the manufacture and installation of the bronzes. Some have expanded as a result, training additional staff as foundry specialists. 5 less-experienced artists have been trained and mentored in the art of bronze sculpture and are now in a position to work independently and sell their own sculptures." – nhmsa.co.za
It's not only a place of learning, but also a place to have excellent South African artistry on display.
Visiting Hours
Mon to Sat 10:00 – 18:00 | Sun 08:00 to 16:00
Guided Tours: Daily 10:00 to 16:00
Tickets: Available at the gate, or at Computicket.
Click here for more visitors' info.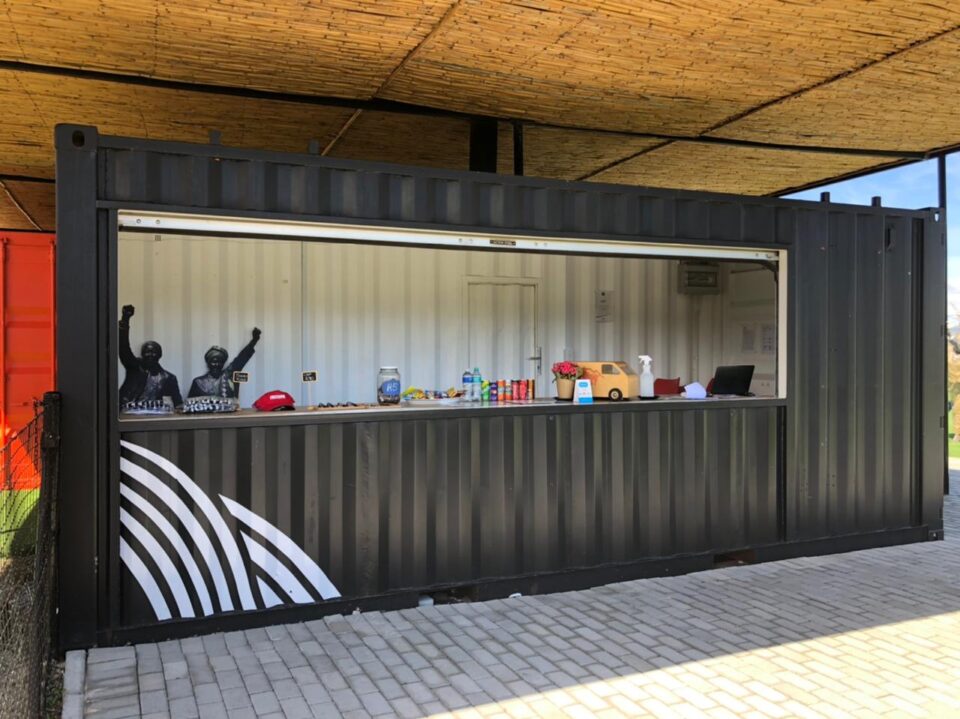 Big Box Containers rents and sells and high-quality storage containers for a range of purposes. Contact us online or call us on 0861 447 474 for a quotation or to find out more about our storage containers or other container solutions.
Contact BigBox today for a free quote!