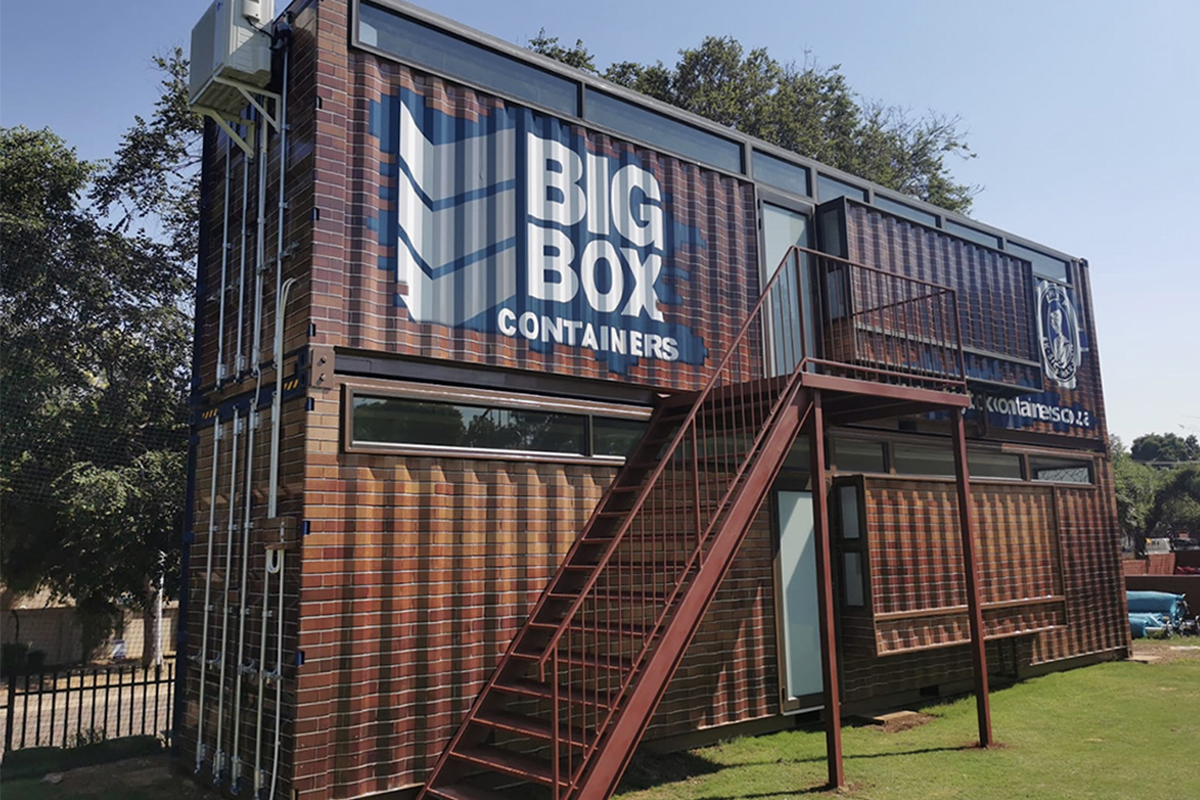 Afrikaanse Hoër Meisieskool in Pretoria, better known as Affies, has been expanding since 1929 to accommodate the rapid growing learners at the school.
This year Affies celebrates their first century anniversary and the school is still rapidly growing. The space of the school building has therefore once again become a challenge, especially the available ablution. Expanding or building a new ablution facility is time-consuming and expensive.
The art of creating a beautiful space with a tiny budget is always a challenge, but fortunately, we had individuals at the school that could think outside the box and suggested that we consider modified shipping containers as an alternative to solve our space problem.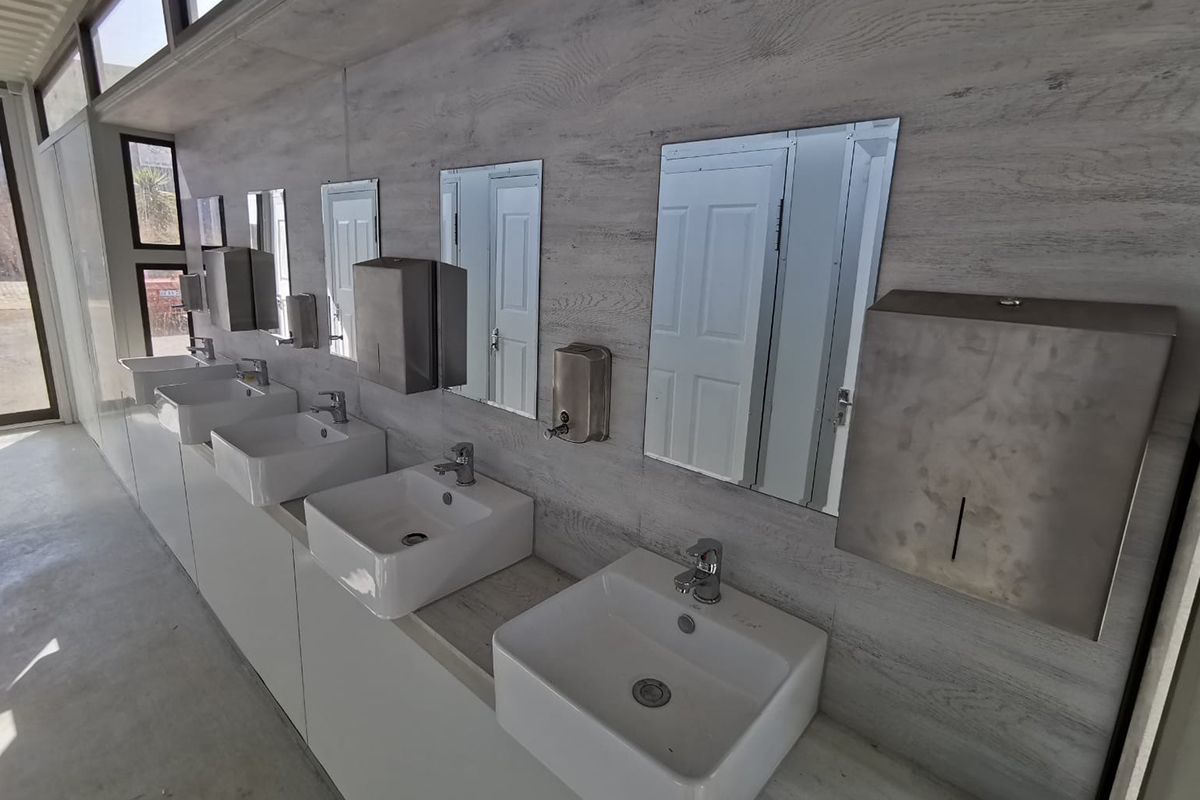 We wanted a custom-designed, one-of-a-kind modified container masterpiece. Big Box Containers got involved with the project to create something unique and fun for the school. The specialist team of talented people at Big Box Containers were willing to understand our specific needs and rise to the challenge to design and create something unique for our school.
It was important that the new ablution container forms part of the original Affies school building while still giving the feeling of it being a container. This was achieved by wrapping the container with a UV protected vinyl that matches the bricks of the Affies school building.
Thanks to Big Box Containers, Affies All girls school now have new ablution facilities for the next generation!!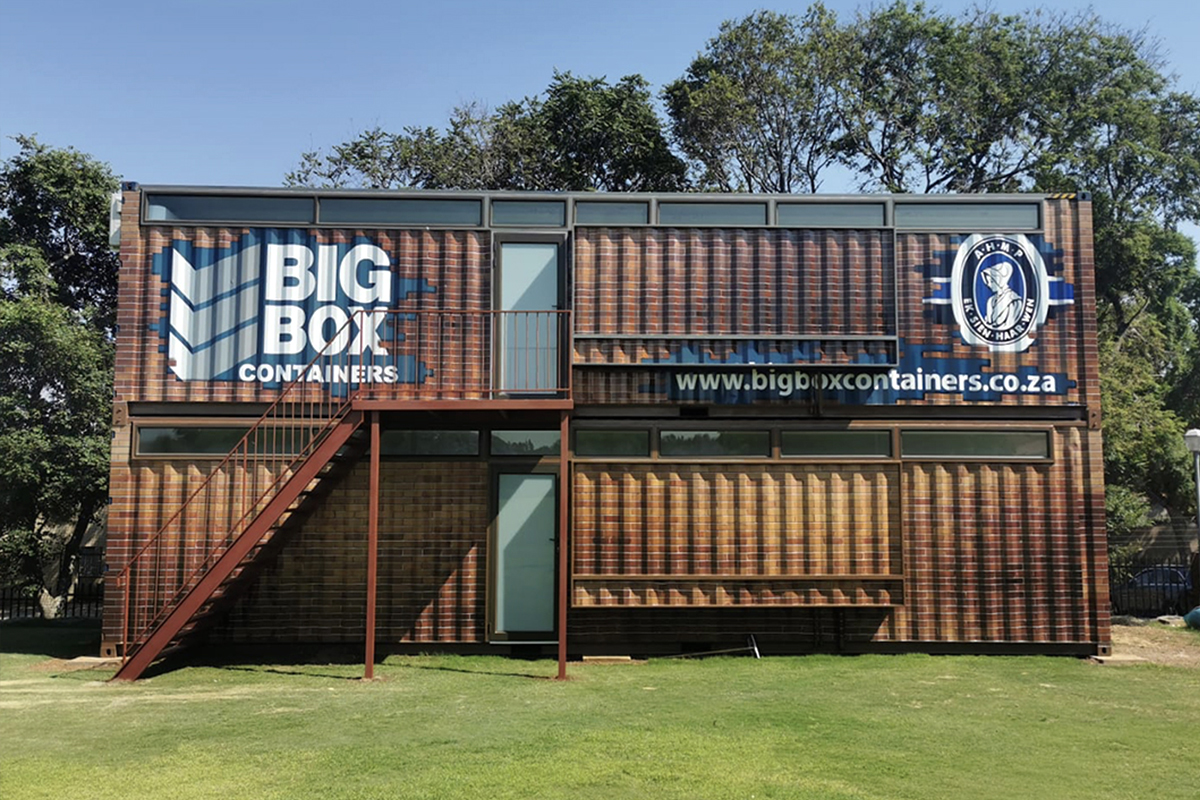 Big Box Containers rents and sells and high-quality storage containers for a range of purposes. Contact us online or call us on 0861 447 474 for a quotation or to find out more about our storage containers or other container solutions.
Contact BigBox today for a free quote!