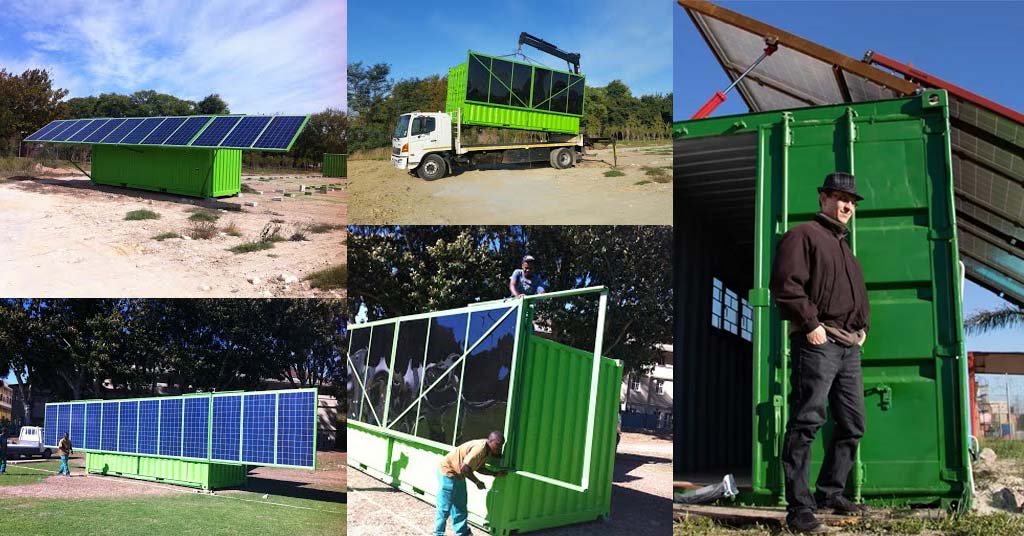 At Big Box Containers, we don't offer solar-power shipping containers, but as a container supplier, we're always interested in novel uses for containers. This is one we love – it's practical, smart, South African and eco-friendly!
The latest spate of load-shedding in South Africa has highlighted our dependence on electricity, especially when it comes to running a small business. Fed-up business owners are now starting to rely on alternatives, such as solar, to make sure they've always got the power supply they need.
Even if you don't live in an energy unstable area, transitioning to solar power is better for the environment, and your pocket, in the long run. It's no surprise then, that solar-power shipping containers are gaining popularity in South Africa.
We take a look at some of the companies that are creating these innovative green power generators for South African communities.
SPACE
SPACE (Solar Powered Adaptive Container for Everyone) is a fully integrated unit, designed to be used for a variety of applications. Just a few of the listed uses include security kiosks, educational centres, field offices, restrooms and medical offices, all completely off the grid and self-sustaining.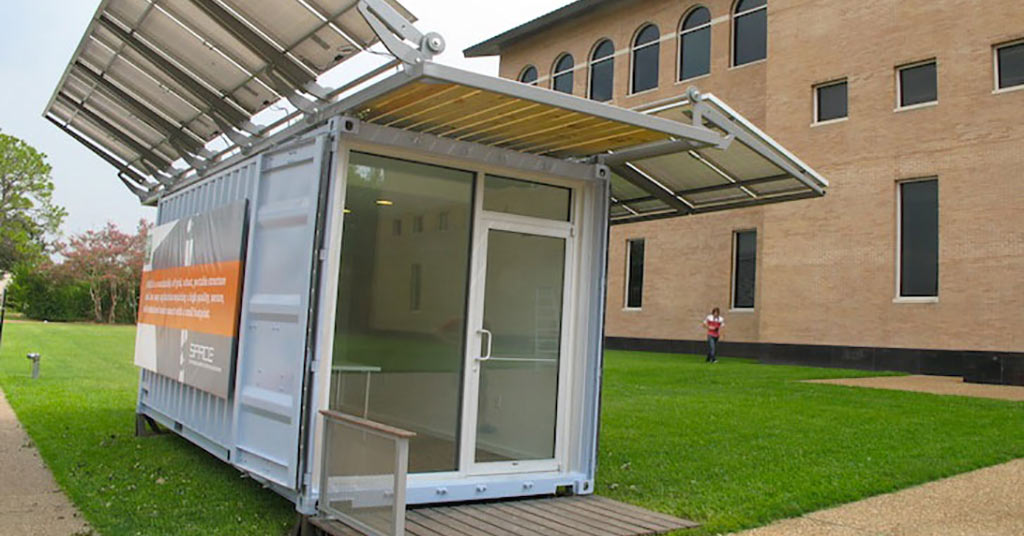 Their patent-pending design uses a standard shipping container, solar rack, battery bank and onboard energy management system to create a sustainable workspace that is also its own mobile solar generator.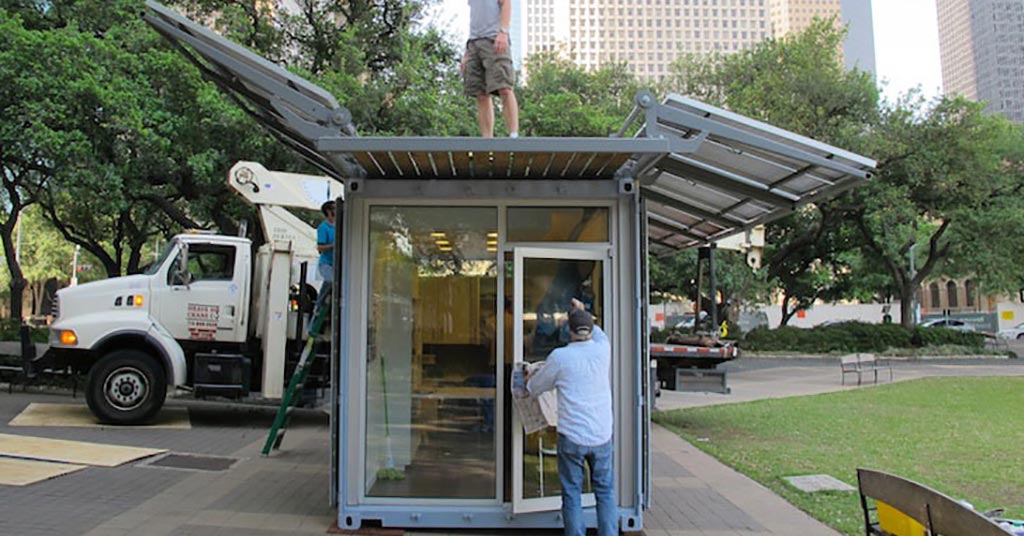 The whole unit is completely portable and can be set up and operational within hours of delivery. They're also robust, being capable of withstanding hurricane-force winds. The shipping container foundation guarantees security and reliability as well.
ePower
ePower is building a similar offering with their 20- and 40-foot solar containers. The containers feature a renewable energy system that produces 18,000 watts of power from 72 solar panels. The energy is predominantly used for charging household batteries for local communities.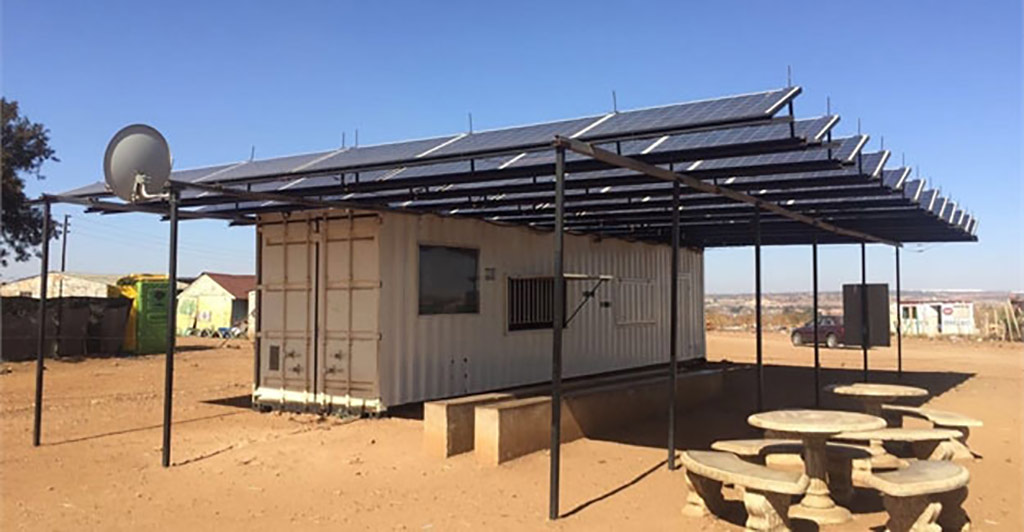 The solar containers can manage 500-1000 household battery swaps a day depending on their size. The containers are also designed to offer a range of services such as 24/7 Wi-Fi, broadcast television and educational platforms.
From the charging of the household batteries and cell phones, the solar container creates a viable, off the grid business for rural communities that can employ about four people. In future, ePower wants to roll out their container-based energy hubs all over Africa.
Solar containers in other countries
Using a shipping container as the foundation for a solar power generating hub is taking hold in other countries too. Ecosphere Technologies in the US has created the PowerCube, a self-described pop-up solar power station.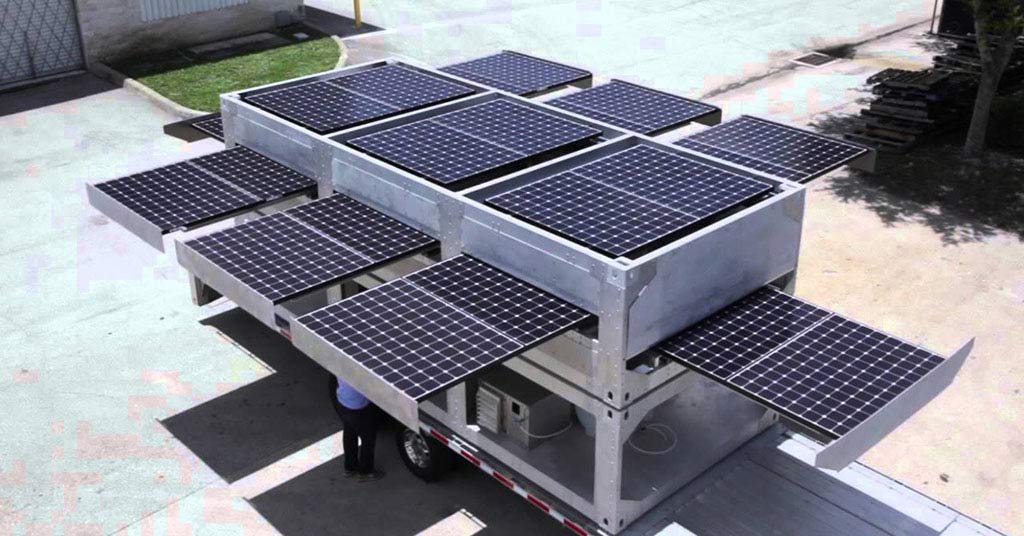 The mobile shipping container also uses solar panels to produce and provide solar energy to struggling communities, disaster areas and construction sites. Much like local companies, Ecosphere Technologies chose a shipping container because of its durability and security.
At Big Box, we don't create solar-power containers, but we do sell and rent shipping containers for a range of uses, from storage and refrigeration to ablutions and offices. Contact your nearest branch to find out more about buying or renting a container from us.
Contact BigBox today for a free quote!